Asia
Powerful typhoon prompts evacuation in Philippines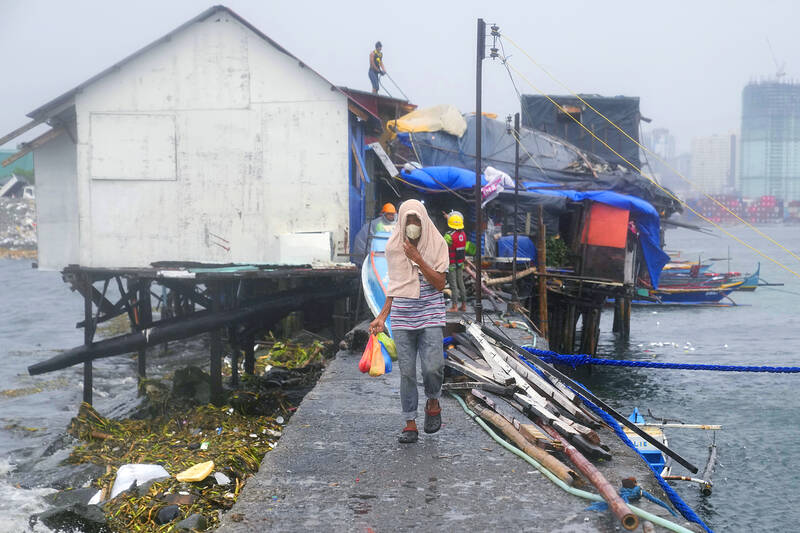 A powerful typhoon changed yesterday, approaching the northeastern Philippines, suddenly gaining strength and prompting evacuations from high-risk villages and the capital, but officials said the storm could knock it sideways. Stated.
Typhoon Noru swirled over the ocean about 115 km east of the town of Infanta, Quezon State, with sustained winds of 195 km/h and gusts up to 240 km/h.
Bombarding the archipelago, Noru veered south and was pushed north by high pressure. Vicente Marano, director general of the Philippine Atmospheric, Geophysical and Astronomical Service, said Saturday's storm with sustained winds of 85 kilometers per hour turned into a super typhoon with "explosive intensification" over the ocean just 24 hours later. said to have changed and gained considerable strength.
Meteorologist Rob Gyle said the storm's behavior was "unprecedented" as it rapidly intensified as it approached land.
Thousands of villagers in Quezon Province have evacuated from the path of the typhoon, villages on hillsides prone to landslides and flash floods, and coastal areas that can be hit by storm surges as high as 3m.
The Japan Meteorological Agency has warned that "the combined effects of storm surges and high waves along the coast could lead to life-threatening and damaging inundation and flooding."
In Manila's seaside district of Tondo, as the sky darkened and rain began to fall, some residents left their homes with their belongings and hurried to a nearby shelter.
The state's disaster management chief, Melchor Avenilla, said law enforcement has orders to forcibly move people who refuse to leave their homes.
"So far, we've been able to do this just by appealing to people," says Avenilla.
The eye of the typhoon could pass about 40 to 50 kilometers from Metro Manila, "almost a direct hit," Marano said.
Fishing vessels, inter-island and cargo ferries were restricted to the port as a precaution, the Coast Guard said.
A cargo truck and more than 2,500 passengers were stranded. More than 30 of his flights, mostly domestic ones, were canceled at Manila Airport.
The typhoon passed over Luzon last night and was forecast to enter the South China Sea today. It is expected to hit Vietnam later in the week while maintaining strong winds.
Noru comes nine months after another super typhoon devastated the country that killed more than 400 people and left hundreds of thousands homeless.
Additional coverage by AFP
Comments are moderated. Please keep your comments relevant to the article. Statements containing abusive and obscene language, personal attacks of any kind or promotions will be removed and users will be banned.The final decision is at the discretion of Taipei Times.
https://www.taipeitimes.com/News/front/archives/2022/09/26/2003785934 Powerful typhoon prompts evacuation in Philippines