Europe
President pulls out energy card in Germany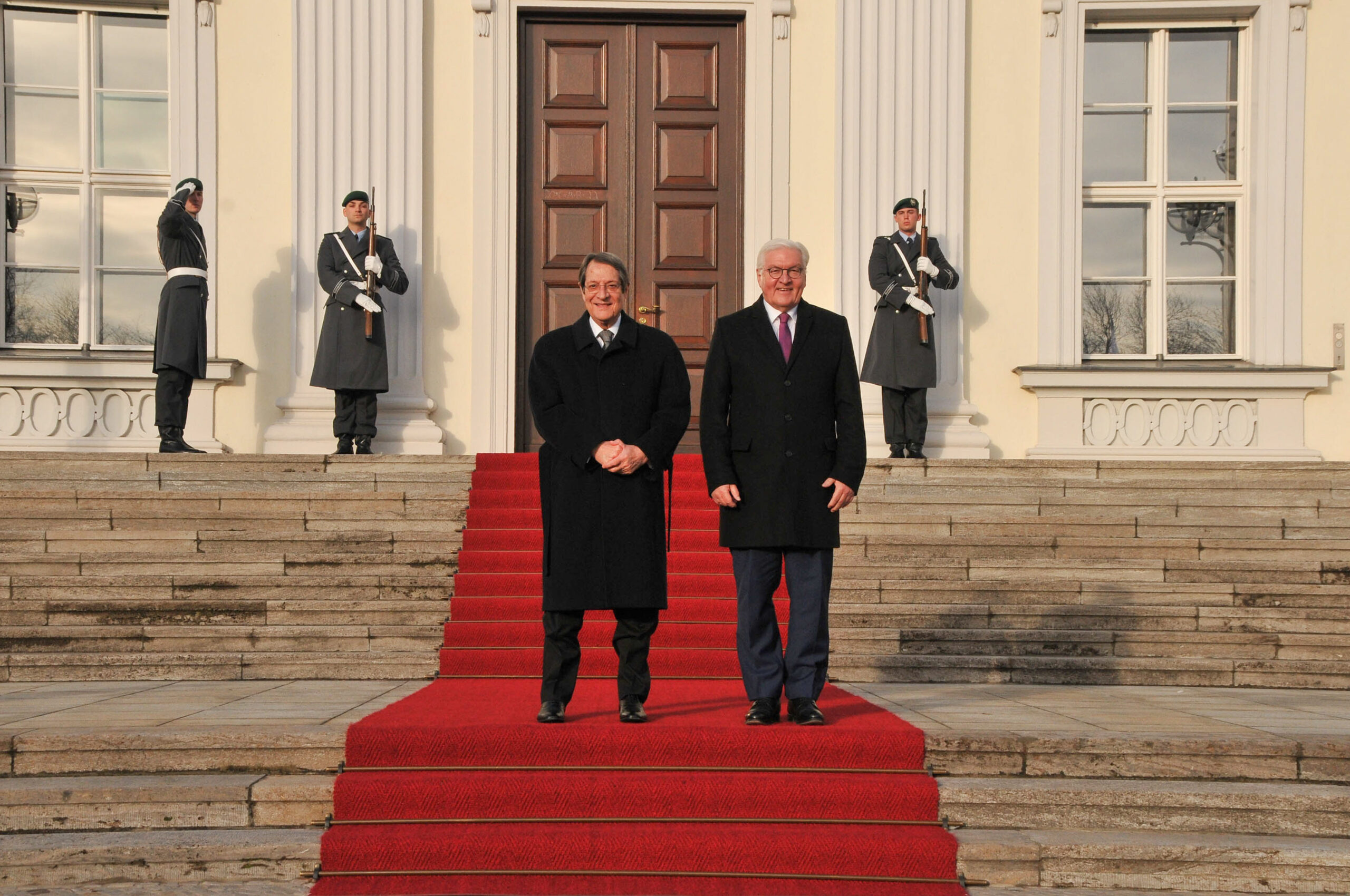 President Nikos Anastassiades said in Berlin that the Eastern Mediterranean, including Cyprus, could be an alternative source of energy for Europe's growing needs.
The European energy crisis was discussed when Anastassiades met with German President Frank-Walter Steinmeier.
Cyprus, Ukraine and illegal immigration were also at the top of the agenda.
Anastasiades expressed readiness to resume stalled Cyprus negotiations and stressed the need for Turkey to refrain from illegal activities.
He tweeted: prevent escalation We will create an environment conducive to resuming negotiations for the reunification of Cyprus.
"Germany's support is most welcome."
The two leaders held extended talks with the participation of delegations from both countries.
President Anastassiades made broad reference to the socioeconomic implications arising from the fact that asylum seekers in Cyprus represent 6% of the republic's population.
On Thursday, the president will visit the Jewish Museum and give an interview to the Die Welt newspaper.
Anastasiades will also hold closed-door meetings with former German Chancellor Angela Merkel in her office.
post President pulls out energy card in Germany first appeared financial mirror.
https://www.financialmirror.com/2022/11/23/president-pulls-out-energy-card-in-germany/ President pulls out energy card in Germany