America
Prime Minister Davis states that all Bahamians deserve a life of dignity and purpose.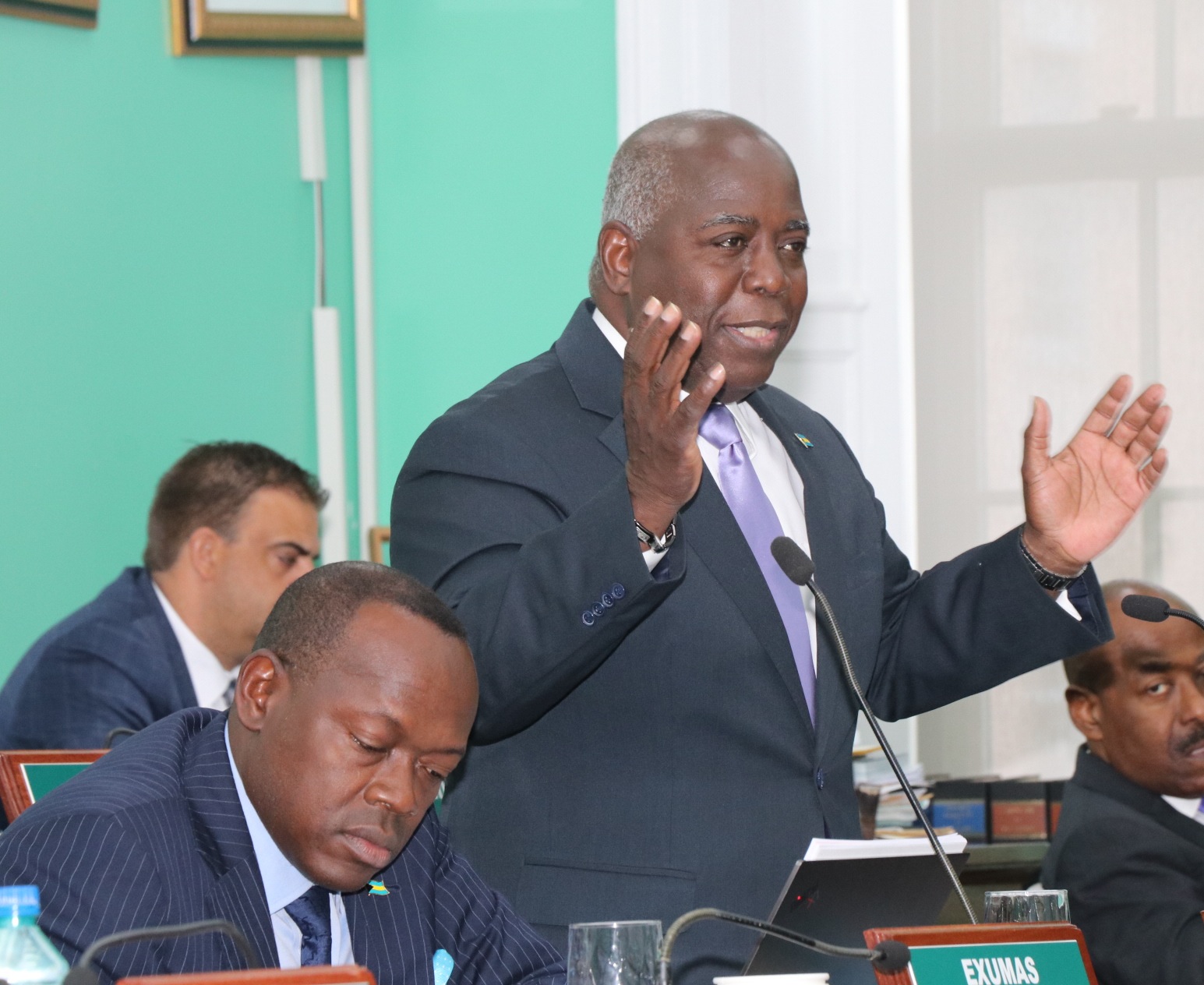 Nassau, The Bahamas – During the budget compilation, on June 16, 2022, the Prime Minister and Finance Minister served as Headquarters at the House of Parliament. Phillip Davis pointed out that the times are still tough while the Bahamas are finally moving in the right direction.
"Many Bahamas are back at work, but there's still a lot to do to get everyone who wants to work to do it," said Prime Minister Davis.
He added that one of his guiding principles, one of his basic beliefs, is that all Bahamians deserve a life of dignity and purpose.
"We know what we need to do to fulfill that desire," said Prime Minister Davis. "We need to create more opportunities, empower more people, and make sure that people are educated and trained to take advantage of those opportunities."
"We need to strengthen tourism while at the same time growing and diversifying our economy," he added. "We need to create a stronger ladder to success. We need more Bahamans to participate in our economy as owners.
"We need to guide and maintain young people. And one of the most exciting developments in the very difficult situation of the last few years, not just our young people, is during the pandemic. It was the number of Bahamans of all ages who started a new small business – take lemons and make lemonade. Our people are making the most of their talents. "
Prime Minister Davis said leaders were said to inspire people. But he thought it the other way around. "The talent and tenacity of the Bahamian people has been a lasting source of inspiration for me."
"So the most important thing I can tell the Bahamian people today is that we understand what you are experiencing," he said. "We have found obstacles in your path, and we are determined to help you defeat them so that you can reach your full potential.
"We measure our success by measuring the impact we have on people."
Minister Davis said the truth is that when you focus on empowering people, everything else works properly. He added that growing economies, fiscal stability, and social change were achieved by prioritizing people-led policies.
"That's why this budget was built on three pillars: providing relief, creating opportunities, and improving security," said Prime Minister Davis.
He pointed out that relief is needed so that the Bahamans can "achieve their goals."
"Lower prices at cashiers, higher wages for civil servants and increased social assistance are all key priorities for this budget," said Prime Minister Davis. "If you can't afford the basics, people can't reach their potential.
"If we want to move people and our country forward, we must deal with the effects of the global inflation crisis."
When Prime Minister Davis talks about opportunities, his government empowers local entrepreneurs, diversifies the economy, creates investment in key areas for future growth, and of a stronger and more inclusive economy. He said he was laying the foundation.
"Building a richer country and encouraging people. These can only be achieved with new solutions," he said. "This budget includes new policies to move the country into the past just by talking about the orange, blue and green economies. It's time to fulfill their promises.
"This budget is also particularly focused on enabling home ownership, and there are various new policies that put the dream of home ownership within the reach of more Bahamans."
Prime Minister Davis said the policy is the best way for young Bahamans to continue to build their lives and raise their families here.
"Of course, safety must be prioritized with peace of mind and opportunity, because when our neighborhood is unsafe, when our children are unsafe, how our community and our people are. Can it prosper? "He added. "This budget prioritizes increased security by strengthening community-based police activities, improving police operational capabilities, and providing new funding for attacks on the root causes of crime."
https://www.bahamaspress.com/pm-davis-says-that-every-bahamian-deserves-to-live-a-life-of-dignity-and-purpose/ Prime Minister Davis states that all Bahamians deserve a life of dignity and purpose.