Asia
'Prison Gothic': Hong Kong street signs reborn in new font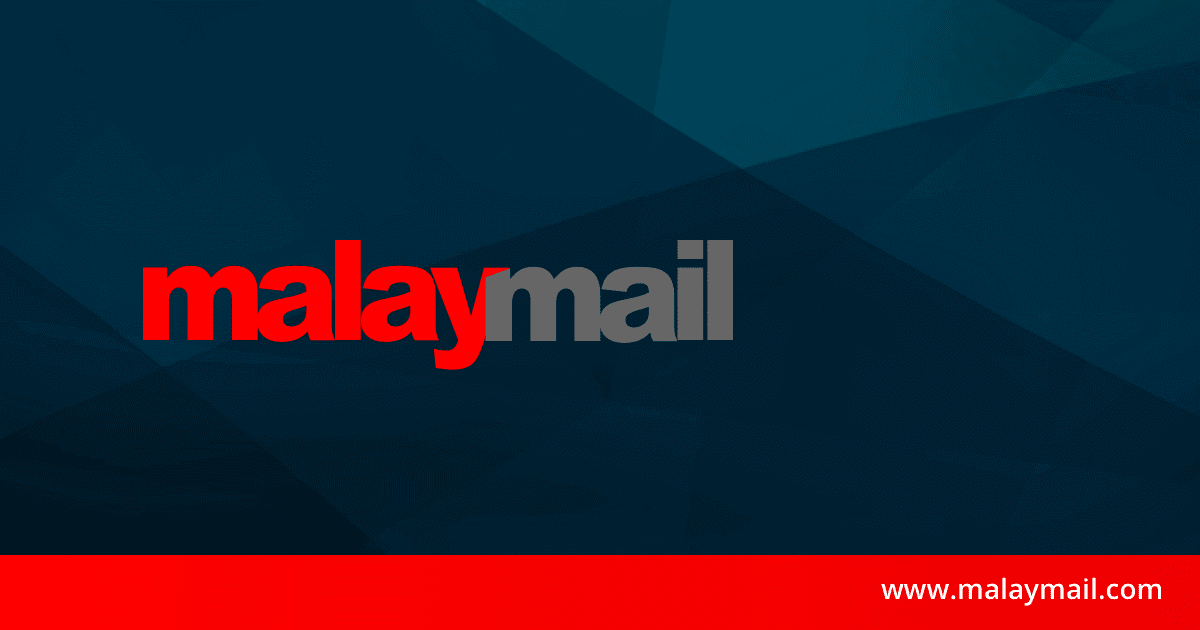 Sunday, July 31, 2022 23:52 MYT
HONG KONG, July 31 — Handcrafted in prisons, the Chinese characters on old Hong Kong street signs have a distinctive style that has been carefully recorded by a group of enthusiasts and transformed into a new digital font, 'Prison Gothic'.
Their leader, Gary Yau, took an interest in them as a child and says he even learned to copy and write some letters from street signs.
In 2016, Yau embarked on a personal quest to document all handcrafted writing, imperfections, and more, as computer-generated written signage began to replace older signage.
"I want to protect this local visual culture," Yau, now 24, told AFP.
"The search and collection was like a race with the authorities, because you never know when they might remove the old signs."
Before the introduction of digital design and production, the letters and symbols on Hong Kong road signs were hand-painted, carved and assembled by inmates in the city's prisons.
Without the precision of computers and machine cutting, these signs were not uniform and varied in letter and line thickness.
clean the street
Over the past six years, Yau and his team of six (Road Research Society) scoured the streets of Hong Kong to find 500 of these old signs made by prisoners between the 1970s and 1990s.
Based on the 600 Chinese characters collected from these signs, we have developed a digital typeface of approximately 8,000 commonly used characters.
This month, the Road Research Society, which Yau founded when he was a freshman in college, launched a crowdfunding initiative to secure HK$700,000 (RM396,949) for the final stage of the project.
A medium version of the font will be released in November this year.
The irony that road signs for tourists are made by people in prison is unforgettable for Yau, who said he was impressed with their craft.
The hand-drawn era is over, but traffic signs are still being created in prisons, with nearly 4,000 inmates in 2021.
Last year, inmates generated HK$493 million in commercial value through services and products such as road signs.
For their work, prisoners are paid no more than HK$1 an hour, well below the legal minimum wage of HK$37.5 an hour.
identity font
US broadcast engineer David Tsang was one of the first to leave supportive comments on Yau's crowdfunding page.
"I feel like I'm carrying an old soul…it reminds me of old Hong Kong," Tsang told AFP.
"As an overseas Hong Konger, I want to maintain the culture and individuality of Hong Kong." The relationship between fonts and identity is not limited to "Prison Gothic".
Since 2016, at least six Hong Kong-inspired fonts have been invented or improved. It was a time when two major pro-democracy movements sparked interest in localism and promoted the notion of Hong Kong's unique identity.
Hong Kong, like Taiwan, uses traditional Chinese characters as opposed to the simplified characters used in mainland China.
Some of Hong Kong's designs incorporate calligraphy styles that were once prevalent on shop signs and the wood and stone slabs of traditional village gates.
And at least two "Kick Ass Type" and "Rebirth Font" were inspired by the 2014 Umbrella Movement and 2019's massive and sometimes violent pro-democracy movement, respectively.
"Prison Gothic" itself has had a different resonance in recent years. Thousands have been arrested for participating in protests three years ago as Beijing imposed a political crackdown on Hong Kong.
"Responding to social movements and changes is a great motivation for font development," says Brian Kwok, associate professor at the Hong Kong Polytechnic University's School of Design.
"Egg tarts, milk tea and lion rock used to be the symbols of Hong Kong's local culture," Kwok told AFP.
"Today, fonts have become a way for young people to explore their Hong Kong identity." — ETX Studio
https://www.malaymail.com/news/life/2022/07/31/prison-gothic-hong-kong-road-signs-reborn-as-new-font/20308 'Prison Gothic': Hong Kong street signs reborn in new font