Asia
Public Bank raises loan/lending interest rate by 0.25%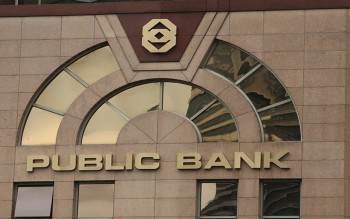 KUALA LUMPUR, Sept. 9 (Bernama) — Public Bank will introduce Standardized Base Rate (SBR), Base Rate (BR), Base Lending Rate (BLR) / Base Lending Rate (BFR) from Sept. 12. by 0.25%.
This is in line with Bank Negara Malaysia's move to raise its overnight policy rate by 25 basis points from 2.25% to 2.50%.
So Public Bank's SBR is 2.50%, which is tied to the overnight policy rate. BR rises from 2.77% to 3.02% and BLR/BFR rises from 5.97% previously to 6.22%.
At the same time, interest rates on fixed deposits will also be revised upwards, effective from the same date.
— Bernama
---
Bernama is the authoritative source of reliable, real-time, comprehensive and accurate news for both the public and media professionals.Our news is published in www.bernama.com BERNAMA TV on: Astro Channel 502, unifi TV Channel 631, MYTV Channel 121 IFLIX; BERNAMA Radio on FM93.9 in Klang Valley, Johor (FM107.5), Kota Kinabalu (FM107.9) and Kuching (FM100.9) is broadcasting locally.

Follow us on social media:
Facebook : @bernamaofficial, @bernamatv, @Berna Maradio
twitter : @bernama.com, @Bernama TV, @Berna Maradio
Instagram : @bernamaofficial, @bernamatv official, @bernaradioofficial
Tick ​​tock: @bernamaofficial
http://www.bernama.com/en/news.php?id=2119017 Public Bank raises loan/lending interest rate by 0.25%