Middle East
Public-private partnership to ensure food security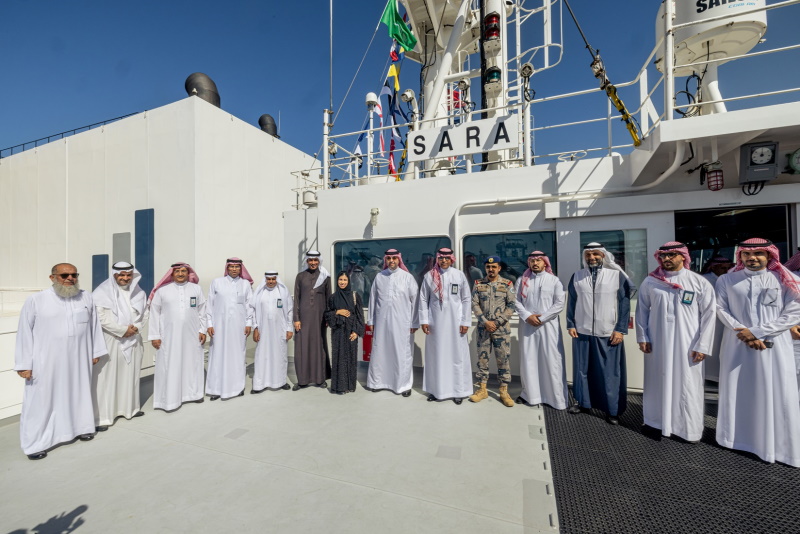 60,000 tons of barley delivered through the supply chain
Saudi Arabia's state-owned shipping company Bahri announced today that the 60,000 tonnes of barley tanker SARA has arrived at Jeddah Islamic Port from the Australian port of Bunbury. After the Agricultural Development Fund funded a supply contract signed between his Mansour Al-Mosaid Company and the Saudi Agriculture and Livestock Investment Company 'SALIC', the shipment was received by officials of the concerned components.
On this occasion, Bahri, CEO of Eng. Ahmed bin Ali Al-Subaey said: "Providing staple grains such as barley, wheat and corn to Saudi Arabia is one of our greatest achievements as part of the supply chain. It is one of several ships added to Bari's cargo fleet to meet the needs of customers in the Kingdom and the region, as well as Saudi companies looking to import . This contributes to enhancing food security, one of the main objectives of Saudi Vision 2030. "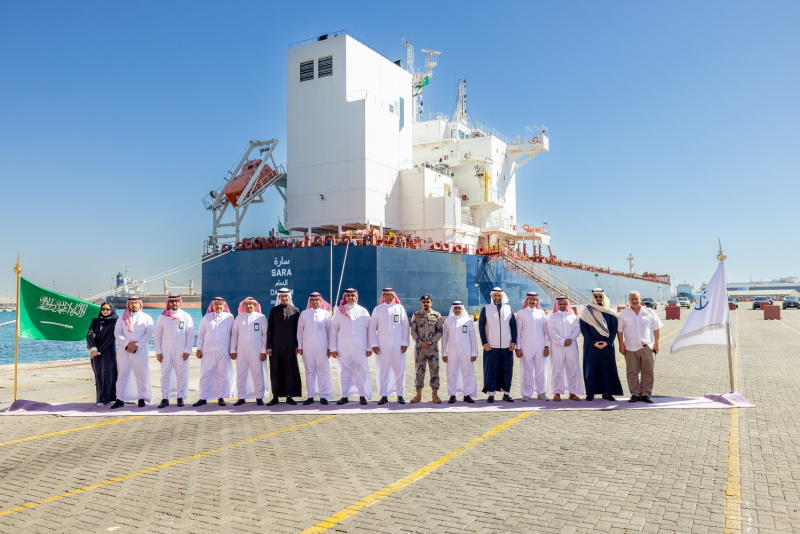 CEO of SALIC Group, Eng. Sulaiman bin Abdurrahman Al Rumay said: "The contract project and the arrival of a shipment of 60,000 tons of barley will be a significant boost to local food supply as efforts to achieve and ensure food security in line with Vision 2030 goals are being consolidated among the three domestic companies. An important milestone in security: the role of 'SALIC' in empowering the local agricultural industry. According to Al-Rumaih, through its global investments, "SALIC" will receive more than 1 million 300 thousand tons of goods and products in the Kingdom in 2022, contributing to the achievement of national goals on food security of strategic commodities. contributed.
In the same context, Munir Bin Fahd Al-Sahli, General Manager of the Agricultural Development Fund, confirmed: "Funding will finance imports of agricultural products covered by the Food Security Strategy, in line with the objectives of supporting and developing the agricultural sector, strengthening and stabilizing the food security system, sustaining agricultural activities, and contributing to agriculture. This will be done within the Fund's initiative to provide supply chain continuity and compensation for shortages that may occur in goods and products.He also noted that the Fund continues to implement this initiative and We are ensuring that we have received funding requests to support our agricultural supply chain, logistics services and other needs."
Similarly, Ahmed bin Mansour Al-Sudairy, Chairman of the Mansour Al-Mosaid Company, said: "For the past 40 years, Mansour Al-Mosaid Company has played a key role in the importation and trading of barley in the Kingdom of Saudi Arabia and we are delighted to be working with two of the largest Saudi companies. We affirm our joint efforts to achieve our goals, in particular our commitment to ensuring food security and creating stability in the agricultural sector."
This cooperation between SALIC and Bahri companies is the second cooperation of its kind, following the 2020 AD strategic partnership in the establishment of the National Grain Company to establish the Yanbu Grain Processing Station at Yanbu Commercial Port, and SALIC will Maximize the added value of a wholly owned and 22.55% owned Public Investment Fund company in Bahri.
http://www.eyeofriyadh.com/news/details/the-government-and-private-sectors-cooperate-to-ensure-food-security Public-private partnership to ensure food security