America
Puerto Vallarta receives 30 new police cars and 30 motorcycle patrols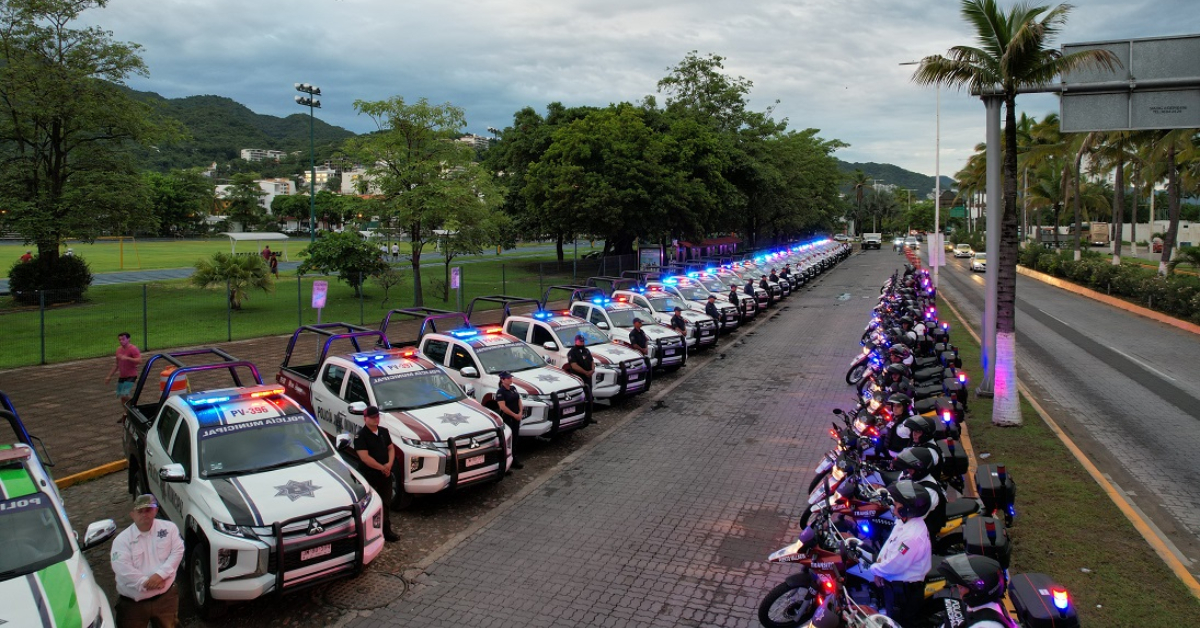 Security in Puerto Vallarta has been bolstered with the commissioning of 30 new police cars and 30 motorcycle patrols, which were delivered to the Department of Civil Security this Monday. Patrols continue to reach the city, with nine more vans starting operations this week.
Mayor Michelle said as part of government transparency and full accountability, patrols today are being purchased at a lower cost than those rented in the three years 2012-2015 when there was a premium. I was. Puerto also didn't have the qualities that Vallarta needed. Because each new unit cost him 445,250 pesos (US$22,000), while a rented police car cost him 760,272 pesos (US$37,000) to the people of Vallarta almost a decade ago. is. Large disparities and poor management of resources by previous authorities.
"Today we have delivered 30 police cars and 30 new motorcycles to this great company. It is 315,000 pesos cheaper than it was 9 years ago. Almost 1 at the old price 2 I bought one, which is unbelievable," said the mayor.
The mayor called on police elements to continue to act with professionalism and dedication, and to see these patrols as their own. community".
Civil Security Director Eloy Giron Arculia emphasized the security forces' discipline and loyalty and dedication to serving the public and thanked the mayor for his control and unconditional support to this agency. We will redouble our efforts to achieve the Puerto Vallarta that we all deserve. "
He specified that the commission of the new unit will strengthen the Green Patrol program in one of them to deal with incidents related to endemic flora and fauna. Another patrol will be integrated into crime prevention areas operating under the Pink Patrol scheme and another will be integrated into the functions performed by the Incident Attention Unit related to Gender Diversity.
"These mobile units, radio patrols and motorcycle patrols in circulation today are part of a modern, functional fleet of vehicles that are used in accordance with corresponding security plans to improve security and its public awareness. , is committed to crime prevention, social proximity, and civil justice to curb criminal activity and coexist in society."
Representing elements of the Civil Security Administration, Adriana Isabel Arias Caryan, Line Police of the Tactical Group, said the delivery would definitely make a difference, and the company will double down on its efforts in the security field. We firmly support this commitment.
"To ensure social security, human resources are arguably the most important resource. This is important for any company, but without the tools necessary to get the job done, results are limited. That is why Mayor Luis Alberto Michel Rodriguez, on behalf of my colleagues, gives us the tools we need to be able to cycle and pass through each street of our beautiful port. We would like to thank you for the concern you have given us and we will take care of all your citizenship needs."

Hot topics on PVDN
https://www.vallartadaily.com/puerto-vallarta-receives-30-new-patrol-vehicles-and-30-motorcycle-patrols/ Puerto Vallarta receives 30 new police cars and 30 motorcycle patrols