Asia
Qatar are eliminated as England are forced to wait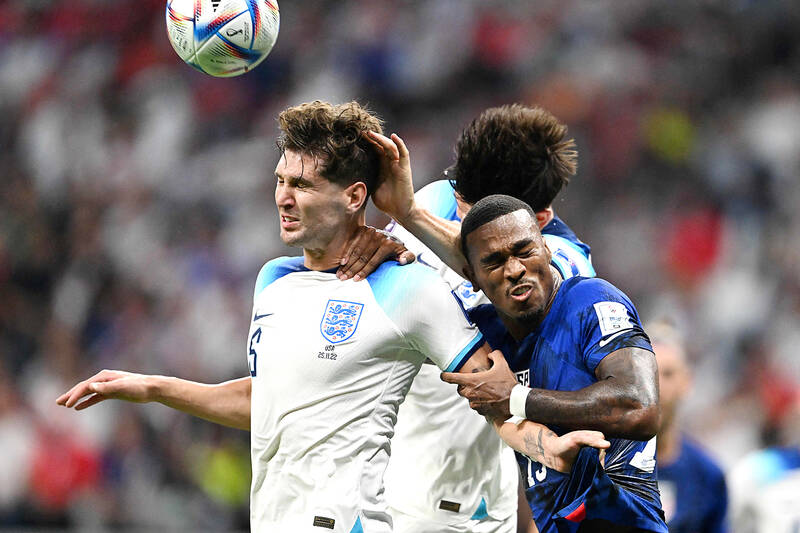 Vocal fan:


England's Gareth Southgate said he was very pleased with how his team handled a "really tough opponent" despite being booed by supporters.

Hosts Qatar were eliminated from the World Cup on Friday after two straight defeats, while England drew 0-0 with the United States, missing out on a chance to qualify for the last 16.

Qatar lost 3–1 to Senegal, becoming the first team to be eliminated at the World Cup after the Netherlands and Ecuador drew 1–1 in their other Group A match.

Asian champions Qatar had high hopes for the tournament, but became the second home team to crash in the group stage after South Africa in 2010.

Goals from Boulaye Dia, Famara Diedhiou and Bamba Dieng secured victory for African champions Senegal.

Mohamed Muntari scored Qatar's only World Cup goal, but his debut on football's biggest stage was a disappointing one. This is the first time a World Cup host country has been eliminated in just two of his games.

"I want to say I'm very sorry to the supporters and the country," said Qatar defender Tarek Salman, coming on as a second-half substitute. "We felt sorry for them for losing two World Cups in a row."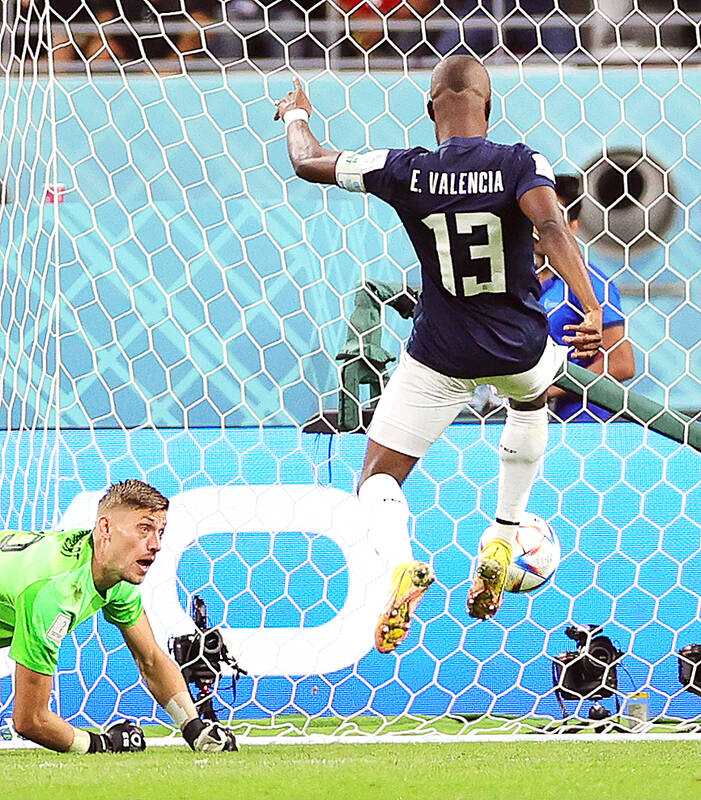 Photo: EPA-EFE
The Netherlands took an early lead against Ecuador with Cody Gakpo's second goal of the tournament, but Ecuador equalized with captain Ener Valencia's tournament-leading third goal.
With four points, the Netherlands, led by Louis van Gaal, could advance to the last 16 if they draw with Qatar in the final game. Senegal needs to beat Ecuador to advance to his knockout phase.
After beating Iran 6-2 in their opening match, an unimaginative England limped against the United States.
England fans at Al Bait Stadium expressed their emotions with jeering echoes in the stands as the final whistle blew.
However, manager Gareth Southgate said his stars had no complaints about their performance and had to ignore the criticism.
"Were we booed? I don't know if it was directed at us. I have," he said.
"Of course, I want the fans to go home happy and the fans at home to smile. We didn't achieve that today, but I can't let that affect the team."
England only need to avoid being beaten by four points by neighbors Wales on Tuesday to advance, and a win would crown them the group winners.
A tenacious Australia beat Tunisia 1-0 in the World Cup in an early game yesterday to rekindle hopes of a place in the last 16.
Goal hero Mitch Duke said he had a feeling he was going to score.
The striker's clever loop header in Qatar put Australia in front in the 23rd minute and held on desperately in the second half to silence the raucous Tunisian fans.
The Socceroos are second in Group D with three points from two matches. They face Denmark in their final group match and are approaching the knockout rounds.
"As a striker, you have to be confident and believe you can score every game," said Japan-based centre-forward Duke, 31.
"I actually messaged some of my family and said I was going to score today," he said.
Duke made the letter "J" after scoring and said it for his son who was watching.
"I haven't seen it yet, but apparently he gave it back to me from the stadium. It was a really special moment and I will cherish it for the rest of my life," he said.
Comments are moderated. Please keep your comments relevant to the article. Statements containing abusive and obscene language, personal attacks of any kind or promotions will be removed and users will be banned.The final decision is at the discretion of Taipei Times.
https://www.taipeitimes.com/News/sport/archives/2022/11/27/2003789677 Qatar are eliminated as England are forced to wait