Middle East
Riyadh Mayor Announces Most Important Investment Opportunity in Outdoor Advertising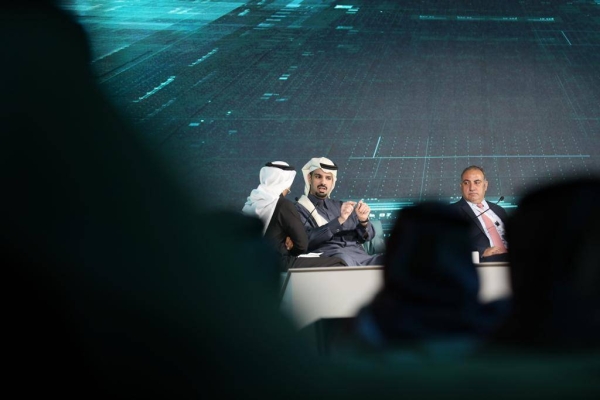 Riyadh — Riyadh Region Mayor and Chairman of the Board of Remat Al-Riyadh Development Company Prince Faisal Bin Abdulaziz Bin Ayyaf announced Wednesday that Remat Al-Riyadh Development Company — the development arm of the Riyadh Region Municipality — has provided the most important services. bottom. This kind of investment opportunity in the region to partner with the private sector to invest in outdoor advertising in the city of Riyadh through the municipal investment portal 'Furas'.
The opportunity is considered unique in terms of its scale, innovative business model and economic impact as it is part of a previously announced advertising master plan for the city of Riyadh.
This opportunity is based on creative and innovative aspects that improve the urban landscape and improve the quality of life.
It is also based on raising the quality standards of models and technologies, mainly used for outdoor advertising, and strengthening the control of municipal assets.
Besides helping to unify Riyadh's advertising identity in line with its urban patterns and development trends, this establishes a new stage in the development of outdoor advertising concepts.
Additionally, this investment opportunity includes the development of numerous digital zones as well as the construction, operation and maintenance of various forms of outdoor signage.
We also focus on operational excellence by including the highest technical, environmental, security and safety standards. Comprehensive evaluation criteria to measure a potential investor's expertise and ability to manage and operate the project with quality and efficiency in accordance with the best international practices followed in the sector.
As the contract term reaches 10 years, building and strengthening extensive partnerships with the private sector is essential to help attract long-term strategic investment.
This will be achieved by improving the urban landscape, enhancing the level of quality of life for residents and visitors of the Riyadh region, and increasing the level of municipal services and projects aimed at achieving urban sustainability. To help unlock the potential of the Riyadh region. Regional development.
It is also believed to be the first in a series of investment opportunities launched by Remat Al-Riyadh Development Company. This is within the framework of what the company announced at its launch by offering many possible investment opportunities that allow private sector participation.
https://saudigazette.com.sa/article/629247/BUSINESS/Riyadh-Mayor-unveils-most-significant-investment-opportunity-in-outdoor-advertising?ref=rss&format=simple&link=link Riyadh Mayor Announces Most Important Investment Opportunity in Outdoor Advertising