Middle East
Run Jordan Announces Aquafina Amman Marathon Launch and Registration Open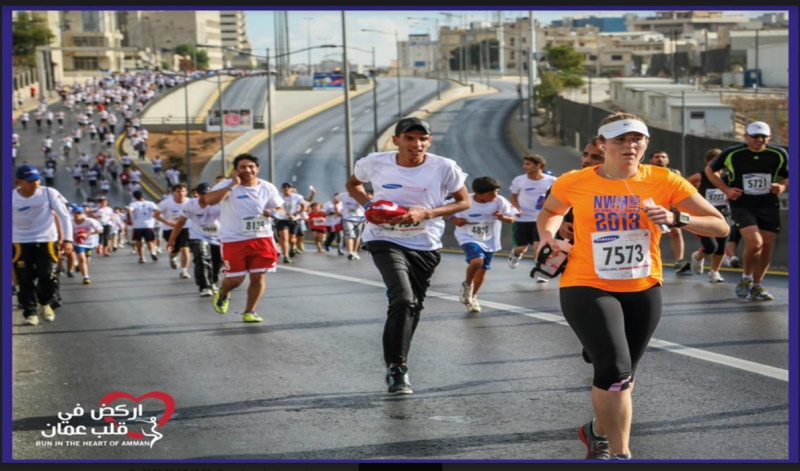 Under the patronage of His Highness (HRH),
Prince Firas bin Lad.Lan Jordan, Chairman of the Board of Directors, Announced
Beginning preparations for the Aquafina Amman Marathon event to be held in
On October 14th, with the slogan 'Run through the heart of Amman'.the annual marathon
Organized in conjunction with the Greater Amman Region and sponsored by Aquafina
Pure drinking water; one of PepsiCo International Company's food grade products
drinks; as the main sponsor of the event
The Aquafina Amman Marathon is considered an important and anticipated sporting event.
both locally and internationally. It is intended to highlight the commitment of Run Jordan to development.
Recognize the importance of sports and lead a healthier lifestyle.
His Highness Firas bin Lad appreciates Ran Jordan's efforts and
Reach different segments of society and encourage active and healthy lifestyles.he
Emphasized the importance and important role of the international marathon held by Lan Jordan
Strengthen Jordan's status on the World Sports Events map,
sports and tourism destinations.
Amman Mayor Dr. Youssef Al-Shawalbe concludes,
What Run Jordan did to develop local communities and serve and support their members
charity project. He praised the sporting events run by Run Jordan.
It is becoming more and more popular at local and international level. he also
the importance of the continued partnership between the Greater Amman Municipality and Lan Jordan,
The purpose is to increase activities for the benefit of society. He also said that such partnerships
Translating the value of Greater Amman through cooperation and communication
Cooperation with various institutions to ensure the success and development of common projects
initiative.
Bassem Ali, General Manager of Pepsi Jordan, commented:
Aquafina is proud to be the Title Sponsor of the Amman Marathon.
pure drinking water. This sponsorship is
Our role is to run Jordan and support its activities. It also greatly reflects our firm beliefs.
In addition to contributing to an active and athletic lifestyle within the community,
Our approach to using sport for philanthropy and achieving noble goals is
It has a positive impact on society, its members and its sector."
On her turn, General Manager of Lan Jordan.Rina El Kurd thanks Prince Firas Bin
Raad for leading and continuing to support Run Jordan,
event. She is also jointly organized by the Greater Amman Region,
Thank you to Aquafina for the success of our joint efforts and for sponsoring the Amman Marathon,
All future Run Jordan programs including Dead Sea Ultra Marathon and Red Sea
For providing pure drinking water for the half marathon and all activities hosted by Run Jordan.
Additionally, she thanked all official and security agencies, referring to the role of Jordan Athletic
In addition to supporting Run Jordan, the federation also played an important role in the media.
and other sponsors played.
Moving on to racing, the Aquafina Amman Marathon can be divided into three categories.
In addition to children's races.
Marathon registration is now available online at the Run Jordan website.
(registration.runjordan.com) and open two days before the actual event.
Registration can also be done at the Run Jordan office in Shmeisani.
Starting point for 42km marathon (individual/relay) and 21km half marathon
The starting point of the 10 km race is short, but there is a Hashemite traffic light.
of the Royal Cultural Center.The award ceremony will be held in Rome
Amphitheater – Hashemite Square.
The children's race will take place at King Al Hussein Park on Friday 7 October 2022 at 9:00 am.
morning. The winner will be crowned on soccer field number 11.
http://www.eyeofriyadh.com/news/details/run-jordan-announces-launch-of-aquafina-amman-marathon-and-start-of-registration Run Jordan Announces Aquafina Amman Marathon Launch and Registration Open