Europe
Russia insists on progress in battle for Ukraine's flash point city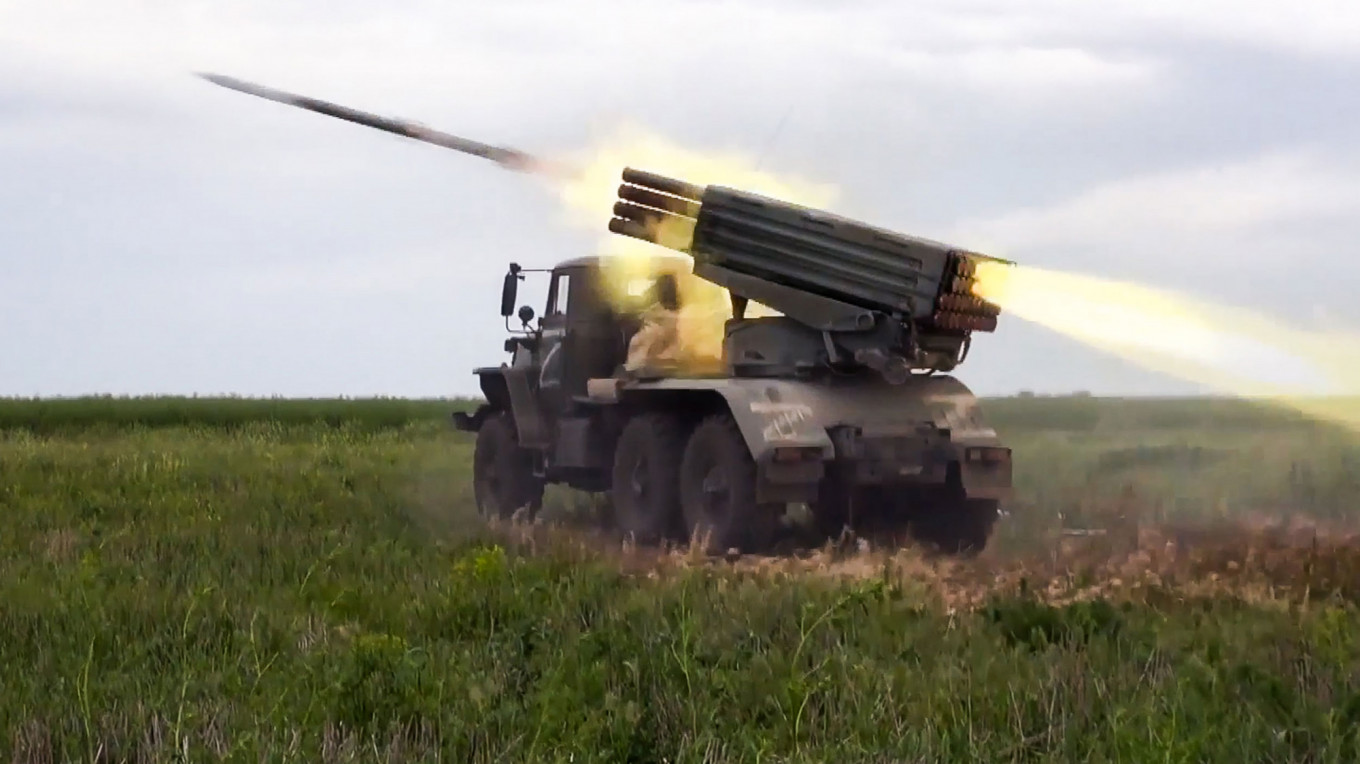 Russia claimed on Tuesday that it had complete control of the residential area of ​​Severodonetsk in eastern Ukraine. Kieu said a large number of troops were fighting at major eastern hubs.
The brutal week-long battle over major cities in the Luhansk region continued to be frustrated, with civilians fleeing and about 800 people evacuating to chemical factories.
"The residential area of ​​Severodonetsk has been completely liberated," said Russian Defense Minister Sergei Shoigu.
He added that Russian troops were still trying to establish control of the city's "village closest to the industrial zone."
War hits the world economy
The effects of the war continue to be echoing, with the World Bank lowering global growth forecasts to 2.9 percent, 1.2 percentage points below January forecasts, primarily due to Russia's invasion of Ukraine.
Banks said the toxic combination of weak growth and rising prices could cause widespread suffering in dozens of poor countries that are still struggling to recover from the Covid-19 pandemic cataclysm.
"The risks of stagflation are significant and can destabilize the economies of low- and middle-income countries," World Bank Governor David Malpass told reporters.
"For many countries, a recession will be difficult to avoid," Malpas said.
The bank also announced an additional $ 1.5 billion in aid to Ukraine, bringing the total planned support package to over $ 4 billion.
Discuss grain blockade mitigation
Russia's Foreign Minister Sergey Lavrov arrived in Turkey and discussed the "security corridor" for Ukrainian grain to leave the country in the harsh warning of global food shortages, partly due to the war.
The blockade of the Russian Navy has prevented Ukraine, one of the world's leading grain exporters, from shipping wheat and other commodities, resulting in a significant increase in prices.
Ukrainian President Volodymyr Zelensky said on Monday, "Currently, about 20 to 25 million tonnes are blocked. It could reach 70 to 75 million tonnes in the fall."
At the request of the United Nations, Turkey provided a service to escort the sea convoy from the port of Ukraine, despite the existence of mines. Some of them have been detected near the Turkish coast.
Turkish agriculture minister Vahit Kirisci has hinted that Ankara and Kieu have reached an agreement to buy grain 25% below market prices, local media reported.
"But those people [Ukrainians] "We have a dilemma about security and exports," he said. "Both Russia and Ukraine trust us."
"We are grateful for Turkey's efforts to lift the blockade of Ukrainian ports," the Ukrainian Ministry of Foreign Affairs said in a statement.
However, he added, "I refuse an agreement that does not consider Ukraine's interests," and hopes that Western countries will play an active role in escorting the grain convoy from the Ukrainian port to the Black Sea. Emphasized.
Battle of Sievierodonetsk
Meanwhile, along the main front lines of the war in Donbus, heavy bombardment did not appear to be disappointing.
"Ukraine's frontline situation hasn't changed much in the last 24 hours," Zelensky said. "Dombus's defense continues."
Moscow has promoted control of Severodonetsk as part of a bid to conquer the vast eastern part of Ukraine, but Kieu's army has managed to hold up so far.
Ukrainian sources pointed out the overwhelming dominance of Russian artillery in the region.
Zelensky warned that Ukrainian troops in the city were numerous and Russian troops were "stronger" as the fierce street fights intensified.
Ranny Davis, a U.S. lawyer for Ukrainian tycoon Dmitro Filtersh, said 800 civilians had evacuated to a bunker in Filtersh's huge Azot chemical plant in Severodonetsk.
"These 800 civilians include about 200 of the factory's 3,000 employees and about 600 residents of the city of Severodonetsk," said Davis.
Ukrainian troops said on Tuesday that Russian troops are also preparing to attack about 65 kilometers, the main city of Slovyansk. [40 miles] West of Severodonetsk.
The capture will open the route to Kramatorsk, the main city of the Ukrainian-owned part of the Donetsk region.
Russian general "killed"
Denis Pushilin, the leader of Donetsk's Ukrainian pro-Russian separatists, confirmed the death of another Russian general in combat on Tuesday.
In Telegram, Maj. Gen. Roman Kutuzov expressed his "heartfelt condolences to his family and friends," which "set an example of how to serve his homeland."
Ukrainian troops claim to have killed some of Russia's top brass, but the exact number is unknown as Moscow is sticking to the loss.
https://www.themoscowtimes.com/2022/06/08/russia-claims-progress-in-fight-for-ukraine-flashpoint-city-a77927 Russia insists on progress in battle for Ukraine's flash point city