Europe
Russia Loses 900 'Elite' Soldiers in Fighting in Ukraine — Report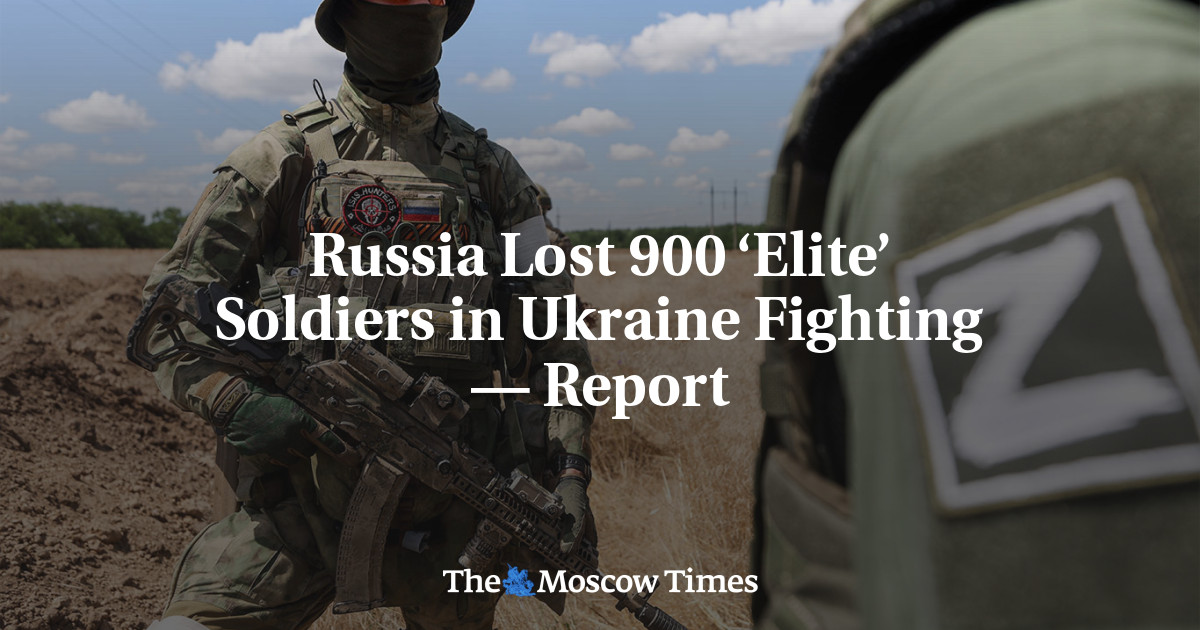 Russia has lost over 900 special forces soldiers, paratroopers, marines and pilots in over six months of war in Ukraine, the BBC's Russian service report Thursday, citing publicly available data.
The death of such soldiers is a particular problem for the Russian military.
Since the invasion began on February 24, at least 337 Marines have been killed, National Guard special forces and riot police have lost 245 troops, Russian military intelligence has lost 151 soldiers, and elite airborne troops have been killed. The unit had 144 dead, with the FSB and FSO totaling 20 dead, according to the BBC. Many of the dead were officers.
In addition, according to the BBC, at least 67 combat pilots were killed, including navigators and mechanics.
The BBC reported that training military pilots can take up to 17 years and cost $14 million.
The BBC obtained its figures from publicly available information on Russian military casualties, including local media reports, but incomplete disclosures suggest that the actual number of Russian casualties ) is likely to be significantly higher.
The Russian Defense Ministry last updated the casualty figure at 1,351 in March.
Western defense officials estimate that more than 80,000 Russian soldiers have been killed or wounded since the invasion began.
https://www.themoscowtimes.com/2022/09/01/russia-lost-900-elite-soldiers-in-ukraine-fighting-report-a78697 Russia Loses 900 'Elite' Soldiers in Fighting in Ukraine — Report