America
Russia sanctions 61 U.S. officials, including Energy and Treasury Secretary Jennifer Granholm and Janet Yellen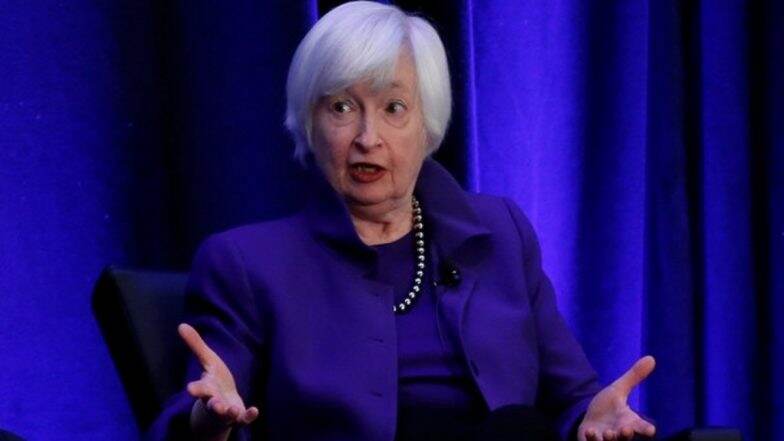 Moscow, June 8: Russia has announced sanctions on travel bans on 61 US citizens, including Energy Secretary Jennifer Granholm and Treasury Secretary Janet Yellen, the Ministry of Foreign Affairs said Monday.
"Responsible for major military-industrial complex companies, media platforms and rating agencies, aircraft and shipbuilding companies, in response to the growing US sanctions against Russian politicians and public figures, as well as representatives of domestic companies. Not only are 61 U.S. citizens on the "stop list", but individual U.S. State Department officials involved in spreading fake news about "malicious" Russian cyberattacks. " Sputnik quoted and reported on the ministry.
Senior Executive Directors of Moody's and Fitch Group are also on the list of travel bans in Russia. The United States, along with the G7 countries and the European Union (EU), imposes serious and immediate economic costs for Russia's "brutality in Ukraine, including Bucha." Russia-Ukraine War: When the United States and Britain launch long-range missiles into Ukraine, Vladimir Putin warns of destroying previously untargeted facilities.
According to an official White House statement, as part of Russia's mechanism to take responsibility for its actions in Ukraine, the United States has announced economic measures banning new investment in Russia, with Russia's largest banks and some of them. Russian government officials, including the most important state-owned enterprises and their families, have imposed strict financial sanctions.
In new economic costs, the United States has announced full sanctions against Russia's largest financial institution, Sberbank, and its largest private bank, Alfa Bank. This measure freezes the assets of Sberbank and Alfa Bank, which are in contact with the US financial system, and prohibits Americans from doing business with them.
U.S. Treasury officials said US sanctions on Russia for military operations in Ukraine could be revoked if Moscow changed its behavior prior to this week's major economic conference in Washington. .. Russia-Ukraine War: Russia's FM Sergey Lavrov warns west with a long-range rocket.
"We always want to be able to revoke sanctions at some point, which ensures that once sanctions are taken, the ultimate goal is behavioral change. To be recognizable, "US Deputy Secretary of Finance Wally Adeyemo said in a virtual debate hosted by the Peterson Institute for International Economics on Monday (local time), Sputnik reported.
(This is an edited and auto-generated story from the Syndicated News Feed. LatestLY staff may not have changed or edited the content body)
function loadAPI() {
var js_fb = document.createElement('script');
js_fb.src="https://connect.facebook.net/en_US/sdk.js#xfbml=1&version=v3.3&appId=224265671451116&autoLogAppEvents=1″;
document.body.appendChild(js_fb);
}
var a_fb=1;
document.addEventListener('scroll', function(e) {
if(a_fb == 1){
a_fb=2;
loadAPI();
//vdo
(function(v,d,o,ai){ai=d.createElement('script');ai.defer=true;ai.async=true;ai.src=v.location.protocol+o;d.head.appendChild(ai);})(window, document, '//a.vdo.ai/core/latestly/vdo.ai.js');
//colombai
try{
(function() {
var cads = document.createElement("script");
cads.async = true;
cads.type = "text/javascript";
cads.src = "https://static.clmbtech.com/ase/80185/3040/c1.js";
var node = document.getElementsByTagName("script")[0];
node.parentNode.insertBefore(cads, node);
})();
}catch(e){}
}
});
https://www.latestly.com/agency-news/world-news-russia-sanctions-61-us-officials-including-energy-treasury-secretaries-3799028.html Russia sanctions 61 U.S. officials, including Energy and Treasury Secretary Jennifer Granholm and Janet Yellen