Europe
Russians protest Putin's mobilization in Ukraine in photos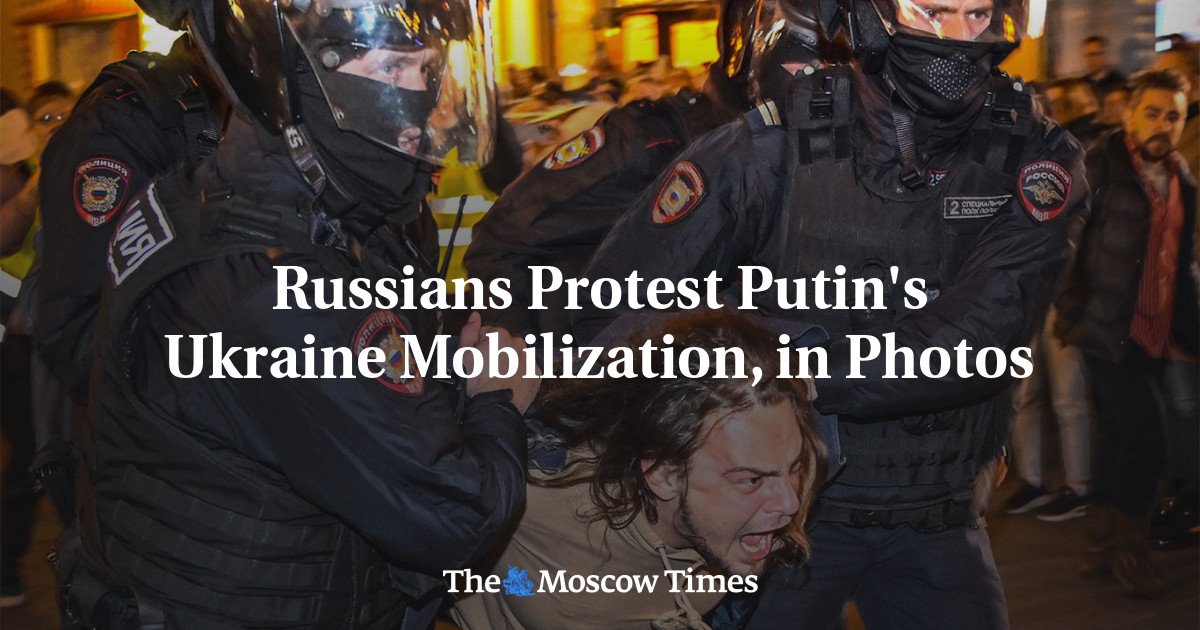 More than 1,300 people were detained across Russia on Wednesday at a rally against military mobilization announced by President Vladimir Putin earlier in the day.
Hundreds of people gathered in Moscow, the capital, amidst a line of police. Protesters shouted "NO WAR!" "Send Putin to the trenches!" and "Let our children live!"
Most of the detentions took place in Moscow, with at least 530 people arrested by police, according to protest monitoring group OVD-Info, and 478 in St. Petersburg.
Below is a selection of photos from the rally and detention.
https://www.themoscowtimes.com/2022/09/22/russians-protest-putins-ukraine-mobilization-in-photos-a78860 Russians protest Putin's mobilization in Ukraine in photos