Asia
"Sai Kung Hoi Arts Festival" A fusion of nature and art, exploring the beauty of Sai Kung Hoi and surrounding islands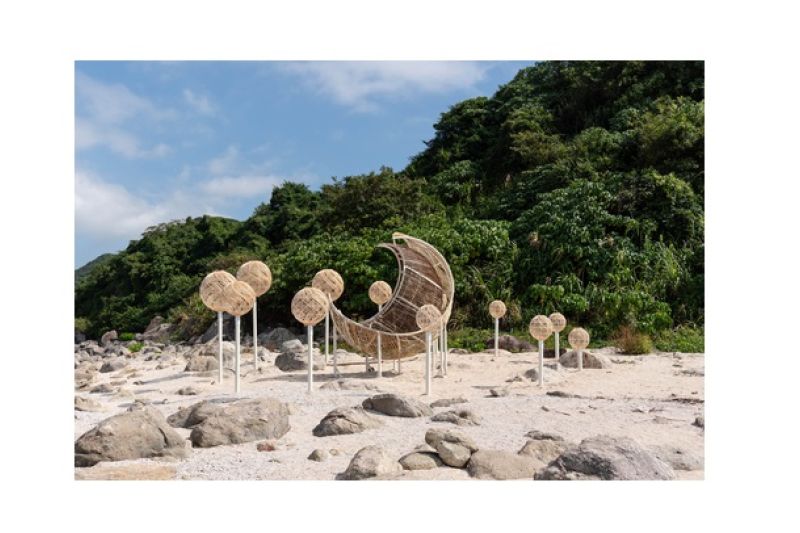 HONG KONG–(ANTARA/Business Wire)- "Sai Kung Hoi Arts Festival" is a three-year arts project organized by the Tourism Board, supported by Hong Kong Geopark and curated by One Bite Design Studio . The first year of the festival will run from November 16, 2022 to January 15, 2023. To capitalize on the successful integration of art and the island, under the first edition of the Im Tin Tsai Arts Festival, the new edition of the Arts Festival will focus on Im Tin Tsai, Sharp Island, Kau Sai・The vast Sai Kung Hoi that extends to Chau and the High Islands. Through an arts festival themed 'Joy Again, Isle', visitors were able to meet, connect and experience the healing power of art and nature through a visit to the island. Enjoy the fun of visiting art with island hopping.
The focus of the annual arts festival is the creation of works of art that address topics such as villager stories, rural-urban balance, conservation, cultural heritage, religion and culture, complemented by guided tours and programs. The arts festival offers visitors a new perspective to explore the island, provides an opportunity to explore and reflect on its relationship with nature, and offers an experience of the island's unique Hong Kong culture.
The art festival opened in Yim Ting Tsai, a land of Catholic and Hakka culture, and Sharp Island, which has a unique terrain. His nine groups of local artists were invited to produce nine of his interdisciplinary works (six at Im Ting Tsai and three at Sharp Island), involving villagers in the process to create a unique and lively atmosphere for local life. It reflected his story and natural surroundings.
Artwork highlights:

return voyage
Margaret Chu
Multidisciplinary artist Margaret Chu designs an art installation in the form of a small boat paired with pigeons.
This work, located near the pier, represents God's blessing for the villagers to return home safely.
water dragon
Joseph Chan
Kinetic artist Joseph Chang created the 'Water Dragon' using modern aesthetics and mechanical design, allowing the old important tool 'Dragon Spine Mill' to be recreated in the salt pan.
daytime moonrise
Breakthrough Art Studio
Corresponding to nature and terrain, the weaving artist Breakthrough Art Studio to house "Moonrise in Daylight," a work that aims to interpret the nuanced relationship between humans and time through natural landscapes and tidal currents. I chose tombolo.
Grand Pineapple Bread Tour
Maoshan Kony and St. James Creation
As one of the geosites of the Hong Kong UNESCO Global Geopark, one of the features of Sharp Island is the natural dragonfly and unique pineapple bang rocks that only appear at low tide.
Illustrator Maoshan Connie collaborated with ceramics studio St. James' Creation to create "A Grand Pineapple Bun Tour". This is a series of 10 colorful ceramic works arranged along the Sharp Island Country Trail, which connects Hong Kong with Pineapple Bun Rocks on Sharp Island. Kong's favorite traditional dish. Moshan also creates a unique Sharp Island Pineapple Pan story map to match the landscape.
For the latest travel requirements for inbound travelers, please visit:
https://www.discoverhongkong.com/eng/plan/traveller-info/boarding-and-testing-arrangements-upon-arrival.html.
For images, see.
https://drive.google.com/drive/folders/15iSgdd-nfOmrXMWJ6U5SsYIORtHhtP4G.
View source version at businesswire.com: https://www.businesswire.com/news/home/20221128005258/en/
contact address
Media inquiries:
Holly Chan
Email: holly.chan@hktb.com
Source: Hong Kong Tourism Board
https://en.antaranews.com/news/262789/%E2%80%9Csai-kung-hoi-arts-festival%E2%80%9D-blending-nature-and-art-creation-exploring-the-beauty-of-sai-kung-hoi-and-the-isles-around "Sai Kung Hoi Arts Festival" A fusion of nature and art, exploring the beauty of Sai Kung Hoi and surrounding islands