Middle East
SailPlan helps Harvey Bay cut offshore vessels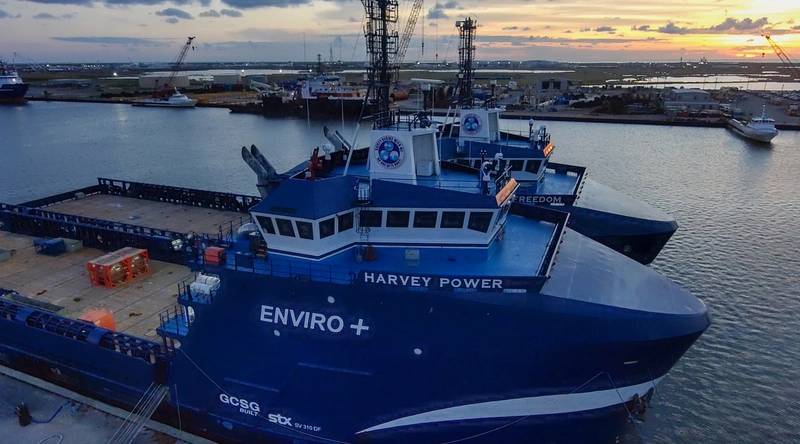 Harvey Gulf International Marine, a US offshore vessel operator, has signed a contract with SailPlan, a maritime clean tech company that reduces vessel emissions, to add SailPlan to its fleet.
SailPlan combines real-time engine, fuel, and navigation data from ships with weather, mapping, infrastructure, and traffic data to benchmark, optimize, and report fleet emissions for emission monitoring and optimization. The platform.
According to Sailplan, Harvey Gulf has already seen quantifiable emission reductions, starting with Harvey Power, a 310-foot platform supply vessel.
"With the addition of the Sail Plan, Harvey Power will be North America's first platform supply vessel with real-time emission optimization capabilities," the company said.
Harvey Power is designed to operate on liquefied natural gas (LNG), battery power, and ultra-low sulfur diesel.
According to SailPlan, the solution enables ship operators to benchmark, optimize, and report greenhouse gas emissions from ships in real time, save fuel, reduce emissions, and enable demonstrable NetZero operations. Helps to do.
"The Sail Plan helps Harvey Gulf use real-world data to benchmark emissions in all three modes of operation, optimize engine load, reduce fuel consumption, and reduce emissions. With operations in the United States and Mexico, Harvey Gulf will begin the program by modernizing its LNG fleet, at the Sail Plan. "
Shane Guidley, Chief Executive Officer of Harvey Bay, said: "Our goal is to be the world's leading sustainable operator. SailPlan's technology enables us to accurately measure and reduce fleet emissions. We provide charters with real-time indicators to Net. -You can demonstrate that you can do it at a reasonable price. Zero operation. "
https://www.oedigital.com/news/493740-sailplan-helps-harvey-gulf-cut-offshore-vessel-emissions SailPlan helps Harvey Bay cut offshore vessels