Europe
Salmon farmers lose a recent court battle with the Norwegian government in a "traffic light" case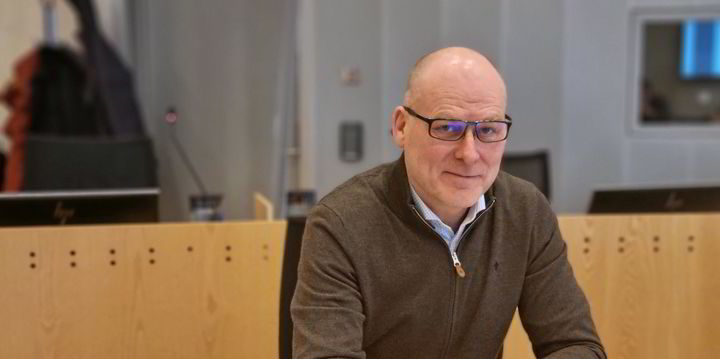 A group of salmon farmers in western Norway lost the court battle, calling for a federal decision to force them to cut production capacity under the country's "traffic light rating system."
A group of 25 farmers was forced to sue the Norwegian government after being given a "red light" in 2020, reducing production capacity by 6%.
Under the traffic light system, Norway is divided into 13 production areas, biennial color-coded based on sea lice levels and their impact on wild salmon populations.
Capacity is adjusted 6% upward (green) or downward (red). In the yellow area, the capacity is frozen.
The ruling issued on May 3 applied to aquaculture companies known as Production Area 4, which extends from Nordhordland to Stadt. The peasant lost the case in the district court in March 2021, but appealed to the ruling.
The widespread appeal heard in Bergen's Gulating Court was dismissed and the Norwegian government was paid statutory costs as part of the process.
The article continues below the ad
Aquaculture companies now have to pay the Norwegian Ministry of Trade and Industry over SEK 2.5 million (€ 254,000 / $ 269,000).
The court concluded that the capacity adjustment decision was a validly adopted regulation and there were no errors indicating invalidity.
Even salmon farmer spokesman Softeland said the group was disappointed with the results and would consider appealing to the Norwegian Supreme Court.
Intrafish We contacted several western aquaculture companies on Tuesday, but have not commented so far.
Softeland said more time was needed to get an overview of the verdict before the farmers spoke.
The groups of farmers are:
Austevoll Melaks
Blom Fiskeoppdrett
E. Karstensen Fiskeoppdrett
Eide Fjordbruk
Engesund Fiskeoppdrett
Elco seafood
Firda Sjofarmer
Fjord drift
Flokenes Fiskefarm
Kobbevik og Furuholmen Oppdrett
Landoy Fiskeoppdrett
Langoylaks
Leroy vest
Ringarak
Maro Havebrook
Mowi
Nordfjord Laks
Osland Havbruk
Sandnes Fiskeoppdrett
Sjotroll Havbruk
Steinvik Fiskefarm
Sulefisk
Svanoy Havbruk
Tombre Fiskean legg
Troland Lakseoppdrett
https://www.intrafish.com/salmon/salmon-farmers-lose-latest-court-battle-against-norwegian-government-in-traffic-light-case/2-1-1212703 Salmon farmers lose a recent court battle with the Norwegian government in a "traffic light" case