Middle East
Samsung's bespoke refrigerators lead a new era of customization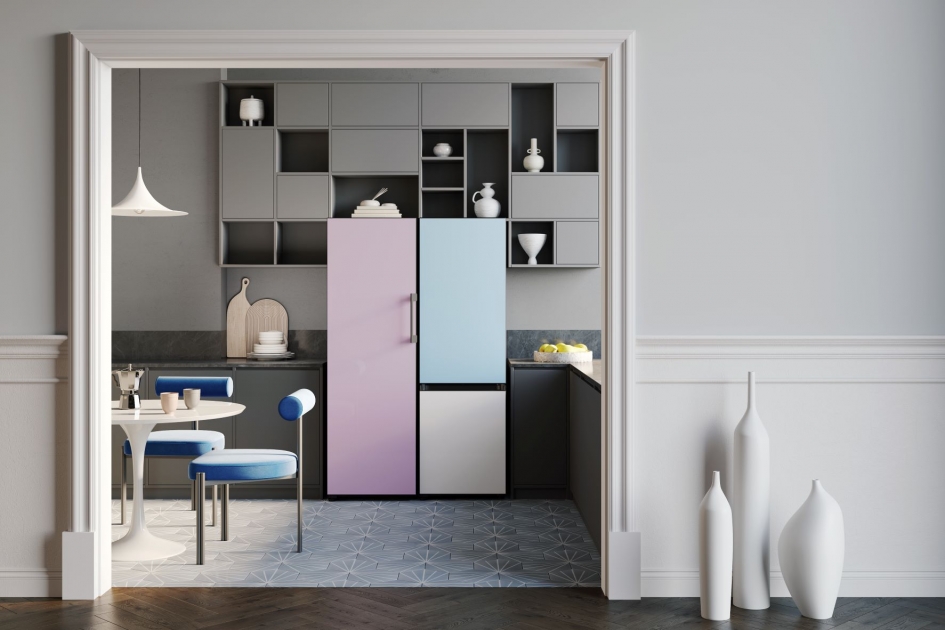 It's long ago that white and gray appliances were hidden or awkwardly standing in the corners of living spaces. Samsung recognizes the need to freely match consumer tastes. "Customize" for all qualities and "combinations" that users can add or remove based on their needs lead to an innovative lifestyle experience. The result is the Samsung BESPOKE refrigerator. Samsung's extraordinary range creates a unique living space when customers are in a hurry to embark on a journey of their own design.
Preference and personal preference have become the central point of practicality and convenience.
There is a refrigerator that openly expresses the characteristics of various lifestyles and enhances the charm of life by making full use of taste. Samsung BESPOKE refrigerator brings to life the unique taste of each person's daily activities at home.
Made-to-order colorful life
Consumers who want a design-driven kitchen with something other than a standard freezer should consider the Samsung Bespoke appliance. These refrigerators are modular and come with a variety of door color options, including Gram Peach for Gram White, Gram Navy, French Doors and Bottom Mount Freezers, Satin Gray and Satin Sky Blue for One Door Refrigerators and Freezers. Consumers can place two or more side by side in the same, contrasting, or complementary colors. Alternatively, you can create a bank with a Mondrian-style design or have two matching appliances.
Accept the choice
Not everyone wants a large double-door refrigerator. Some people need a refrigerator to store the bare essentials, while others need a refrigerator that only has a freezer. There are five types of Samsung Bespoke Refrigerators, each of which can provide solutions to different people to meet all your needs. There are two widths, 24 inches and 18 inches, from 4-door T type, 3-door type, 2-door type to 1-door type. Bespoke to everyone, whether single, couple or family lifestyle.
Perfect match
Bespoke is truly beyond the trend of embedded appliances. This refrigerator blends neatly into the surroundings, creating a surprisingly smooth and tidy space. Samsung Bespoke Refrigerators break the preconceptions about appliances that don't have built-in appliances. Refrigerators are designed based on the width and depth of standard kitchen cabinets. As a result, both sides of the refrigerator do not stick out as awkwardly as self-supporting or counter-depth refrigerators. Also, even if you open the door, it will not be blocked by nearby furniture or walls.
The popularity of bespoke also reflects the changing trends in refrigerators caused by rising expectations for home appliances. Customers who are passionate about experimenting with art and color can create their own refrigerator in the way they envision to enhance the decoration of their home and complement their dynamic lifestyle. increase.
http://www.eyeofriyadh.com/news/details/samsung-s-bespoke-refrigerator-ushers-in-a-new-era-of-customization Samsung's bespoke refrigerators lead a new era of customization