Middle East
SAUDIA Continues Contribution to Hospitality Initiatives in Aseer Region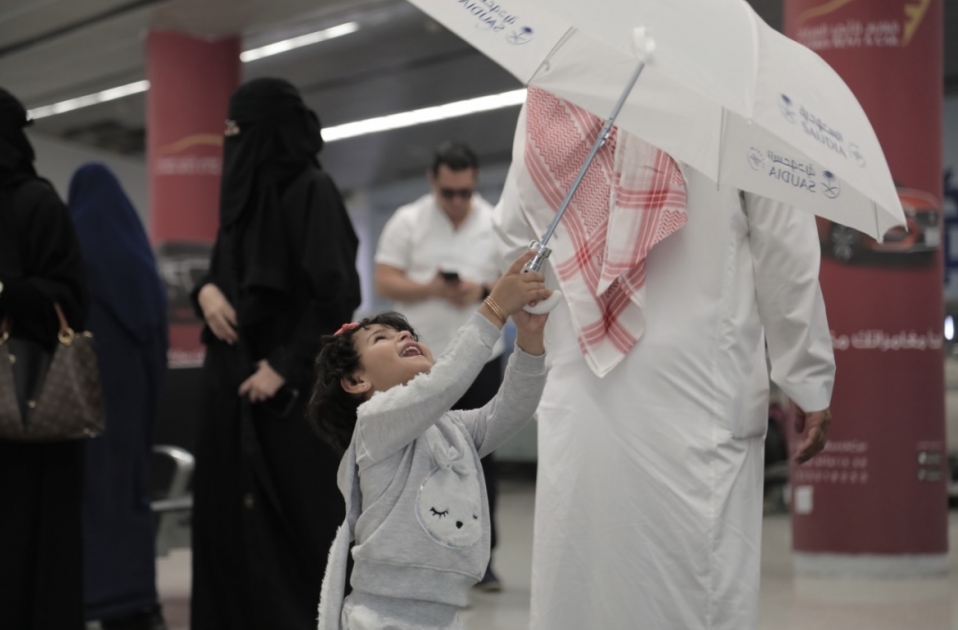 Saudi Arabian Airlines (SAUDIA), Saudi Arabia's national flag carrier, has completed its participation in the 4th Annual Tourist Hospitality Initiative held in southwestern Aserel.
Saudia welcomed guests on flight SV1644 arriving from King Abdulaziz International Airport in Jeddah and prepared welcome events and gifts.
Under the theme of "Welcome 1,000", a traditional greeting for visitors in the Asir region of Saudi Arabia, with the direct support of the governor of the region, efforts will be made to continue welcoming a diverse range of visitors into the region. .
To mark the tourism campaign, Saudia's offices and the arrivals terminal at Abha International Airport were decorated with the initiative's vibrant designs, highlighting Saudia's role as a link between the Asir capital and the rest of the kingdom.
In addition to its natural beauty and charming atmosphere, Abha has many ways to attract tourists. SAUDIA's participation in the initiative is a continuation of last year's domestic airline involvement and comes as part of efforts to boost domestic tourism.
The flagship airline's operations from Abha are continually being strengthened and expanded by making more seats available in line with seasonal demand.
http://www.eyeofriyadh.com/news/details/saudia-continues-contribution-in-aseer-region-s-hospitality-initiative SAUDIA Continues Contribution to Hospitality Initiatives in Aseer Region