Europe
School principal accused "racist behavior"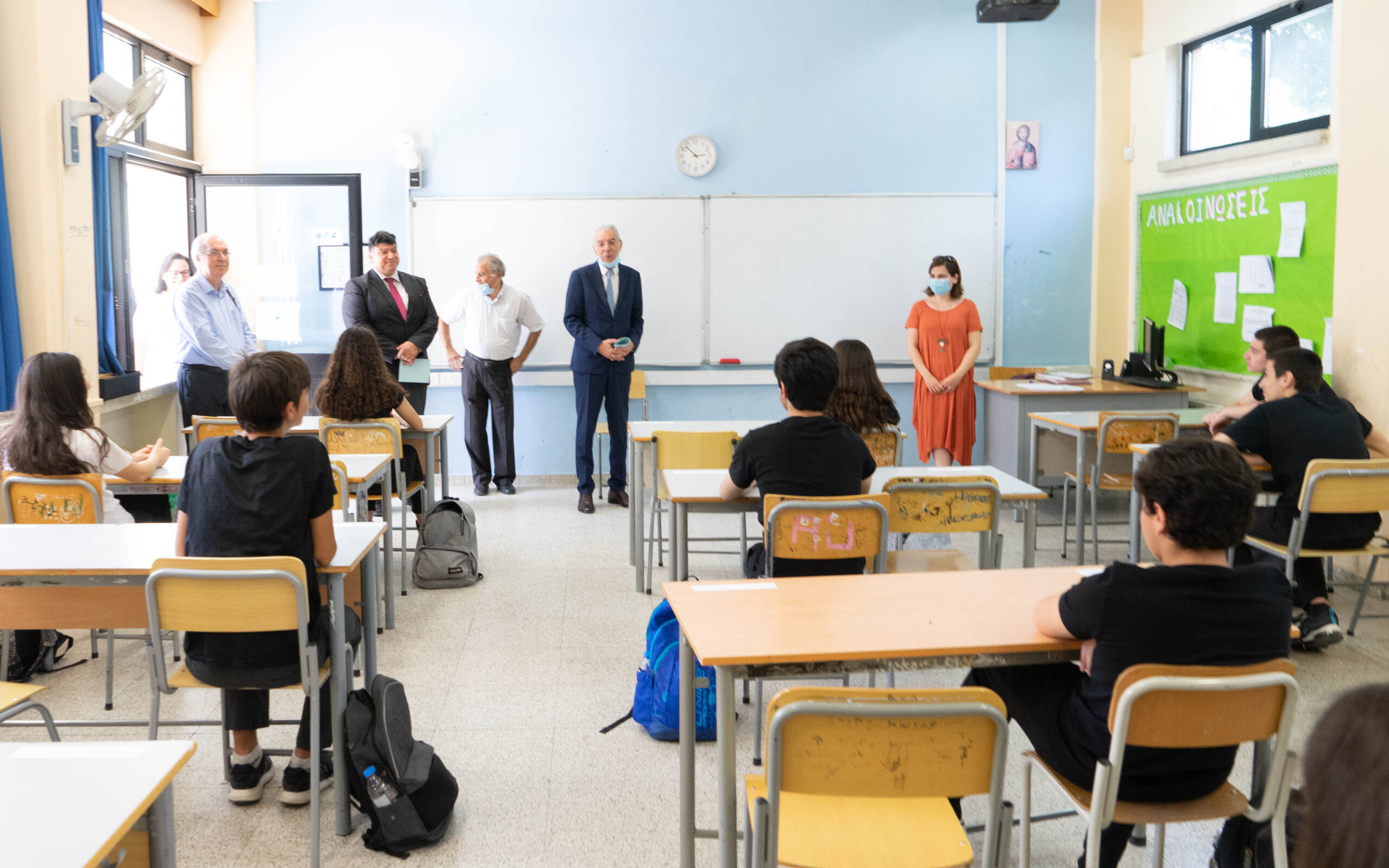 The principal of Larnaka High School has been accused of racist behavior after refusing to give Syrian students his dropout certificate because his haircut did not comply with the rules.
The incident happened earlier this week at a graduation ceremony in a high school in Larnaca when the principal refused to give his students a diploma and angered his parents.
Witnesses said some parents stood up and shouted "shame" to the principal, calling for his "racist behavior" against the students.
Conflicts arose between parents, and there was a dispute over the incident, raising tensions. head teacher You must leave the school grounds with a police escort.
The boy's mother later told reporters that her son went to a graduation ceremony in a "bowl cut," which the principal considered inappropriate.
She told Phileleftheros every day that her son wasn't the only one "banned" from the graduation ceremony. Five other students were informed that their haircuts did not meet the standards.
She said most of them had immigrant biographies.
"The principal doesn't like foreigners. Did you know that he was black and didn't allow students from Africa to take part in class photography?
"Another student had natural red hair. He told her that her hair color didn't match school policy," the boy's mother said.
He is the same teacher who refused to allow her to receive her dropout certificate last year because a student from Kenya had a braid in her hair.
Meanwhile, the Ministry of Education has launched an investigation admitting that racism is a school problem.
Education Minister Prodromoi Prodromoi said he did not know the details of the case, but admitted that "schools in Cyprus have racism, but we are trying to eradicate it."
However, the secondary teachers' union OELMEK Criticize the membersThe case claimed to be related to the implementation of school rules regarding the decent appearance of students, especially haircuts.
In a comment to Phileleftheros, OELMEK boss Costas Hadjisavvas said the principal warned students to have "normal hair".
"He thought they didn't have a decent look at night and informed the students that they would get a diploma at the end of the graduation ceremony," Hadjisavvas said.
When asked if all principals would apply the regulations with the same enthusiasm, Hadjisavvas said the regulations on haircuts were not clear and the Ministry of Education was considering the issue.
post School principal accused "racist behavior" First appeared Financial mirror..
https://www.financialmirror.com/2022/06/30/school-headmaster-slammed-for-racist-behaviour/ School principal accused "racist behavior"