Europe
Second three-year investment program for cultural organizations launched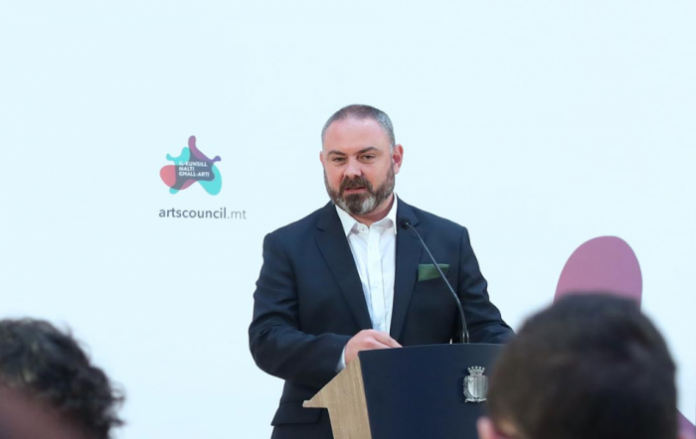 Minister for National Heritage, Arts and Local Government Owen Bonici called for investment in cultural institutions. Managed by the Malta Arts Council, the call has been launched for the second time with the aim of forging partnerships with local volunteer organizations that focus on active, cultural and creative fields. This he does for three years.
The program invests 300,000 euros each year for a total investment of 900,000 euros over three years. Through this three-year investment, the organization will be able to develop and grow while achieving the goals of his 2025 Strategy for the Malta Arts Council.
"As a government, our aim is to contribute to the arts and culture through programs and schemes that ensure the continued growth and stability of this sector," Bonici said at the launch. "Investments in cultural institutions and previous programs have amounted to around 3 million euros since inception to date. increase."
The program was introduced as a Cultural Partnership Agreement Scheme in 2016 and relaunched as Investments in Cultural Organizations in 2020-2022. There, 13 volunteer organizations benefited directly from the scheme, including Moveo, Fondazzjoni Gabriel Caruana, Salesian Theater and Kinemastik. He had three other organizations that received the same level of support through agreements between the Malta Arts Council and the Valletta Cultural Authority, so that investment by this program would be maximized.
Mary Ann Couch, Director of Finance and Strategy within the Malta Arts Council, noted aspects of the program that directly address the Council's strategic goals for creative professionals and communities. "The program emphasizes investment and nurturing of various artistic and cultural expressions, strengthening international cultural relations, and emphasizes cross-sectoral cooperation as a contribution to the sustainable development of our country. , which will help strengthen the operations of the organization and remain closely aligned with the objectives of the 2025 Strategy."
Investing in Cultural Organizations – We have two branches in Malta. One is investment in organizational development and the other is investment in festivals, programs and regular events.
More information and guidelines regarding this program can be downloaded from the Funds and Opportunities section of www.artscouncil.mt or by calling 23347230. The application deadline is noon on Tuesday, October 18, 2022. Only Volunteer Organizations that are domiciled in Malta and registered with the Volunteer Organizations Commissioner are eligible to apply.



Post view:
16
http://livenewsmalta.com/index.php/2022/09/18/the-second-three-year-investment-program-for-cultural-associations-has-been-launched/ Second three-year investment program for cultural organizations launched