Asia
Significant improvement in COVID situation compared to 2021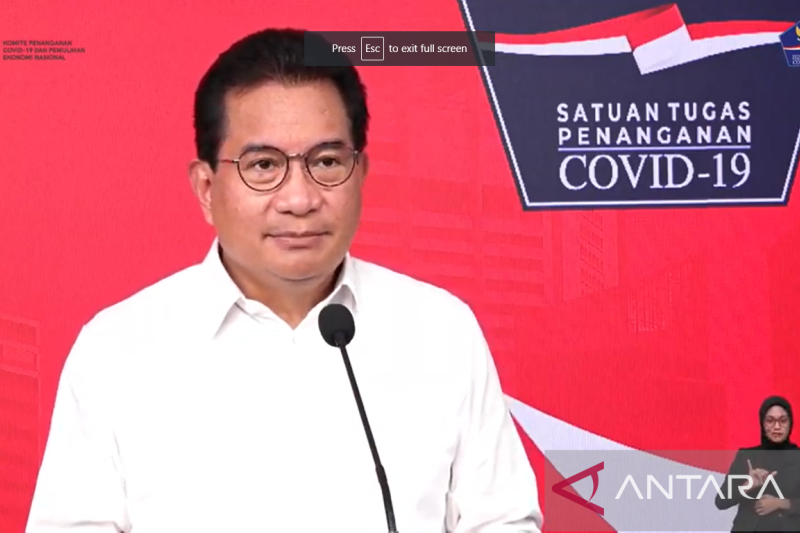 Indonesia continues to show improvement in COVID-19 cases and response so far
JAKARTA (Antara) – Indonesia's COVID-19 situation has shown significant improvement this year compared to last year, said Professor Wiku Adisasmito, Coordinator of the COVID-19 Handling Task Force's Team of Experts. .
"Indonesia continues to show improvements in COVID-19 case numbers and handling so far," he said at the task force's virtual press conference here on Thursday.
Comparing the COVID-19 situation on August 17, 2021 and August 17, 2022, Adisasmito explained that there has been an improvement this year.
The number of confirmed cases per day has decreased by 53% from about 11,000 recorded in 2021 to about 5,000 in 2022.
In addition, there was a significant 91% reduction in deaths compared to last year. His daily death toll in 2021 was his 220, but this year he has recorded about 19 deaths per day.
related news: Ministers, officials shouldn't just do standard jobs: Jokowi

Subsequently, as of 17 August 2022, 53,132 active cases were recorded in the country, with an active case rate of 0.84%.
The recovery rate reached 96.66% on August 17, 2022, compared to just 87.71% in the same period last year.
In addition, the national bed occupancy rate reached 39.63% in 2021. In comparison, this year's bed occupancy rate was 6.44%.
related news: Improving compliance in the use of PeduliLindungi, which is important to public health

In addition to the COVID-19 pandemic situation, Adisasmito also spoke about improving the outcomes of the government's COVID-19 vaccination program.
On 17 August 2021, coverage for the first dose was 26.40% and coverage for the second dose was 14%. At the same time this year, it reached 86.52% for the first dose and 72.68% for the second dose.
In addition, the government has also launched a third or booster vaccination in 2022.
related news: Jakarta adds 2,060 COVID-19 cases daily
related news: No WHO directive yet on treating COVID like regular flu: ministry
https://en.antaranews.com/news/245197/significant-improvement-in-covid-situation-compared-to-2021 Significant improvement in COVID situation compared to 2021