Middle East
Spanish Winder Renewable Energy for Building Offshore Towers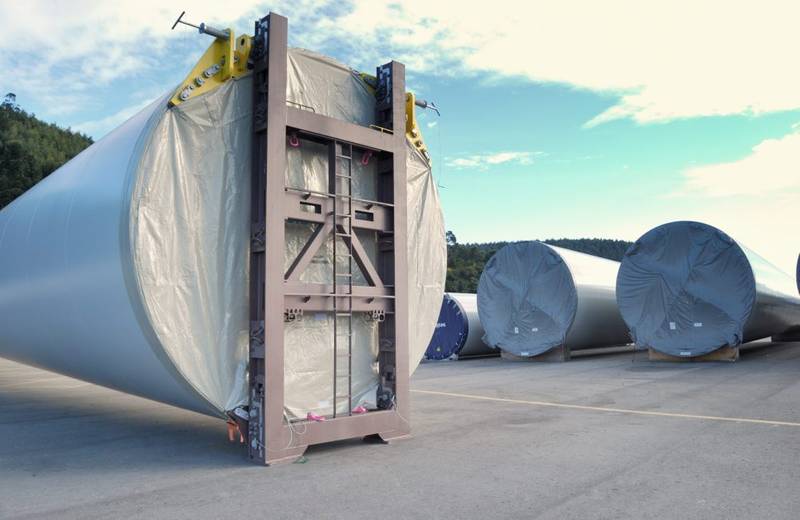 Winder renovables, a Spanish wind turbine tower manufacturer, has confirmed its investment decision to build a new offshore tower plant in Poland.
Construction is scheduled to begin in 2020. The new facility will be approximately 120,000 square meters and will include a coverage area for welding, surface treatment and assembly work and an open area for storage of finished components. With a total investment of € 80 million, a full operation of the factory will create 450 direct jobs.
With the capacity to produce 100 towers annually, the plant is specially designed for the production of a new generation of offshore wind turbines (14-16 MW), with continuous production of sections up to 450 tons. Make it possible. 10 meters in diameter and 50 meters in length.
Production is expected to begin in early 2024, with target markets primarily in Poland and other countries in the Baltic and North Seas, where demand will increase over the next few years.
Poland is an emerging market for offshore wind energy, with the first 5.9 GW recently auctioned and some of the largest developers in the wind sector winning bidders. The first wind farm is expected to start producing clean energy by 2025. The second phase of the project's auction is estimated to be around 5GW and will be held between 2025 and 2027.
https://www.oedigital.com/news/494430-spain-s-windar-renovables-to-build-offshore-tower-plant-in-poland Spanish Winder Renewable Energy for Building Offshore Towers