Asia
Speaker of the House Launches 'Plant Twice, Harvest Twice' Program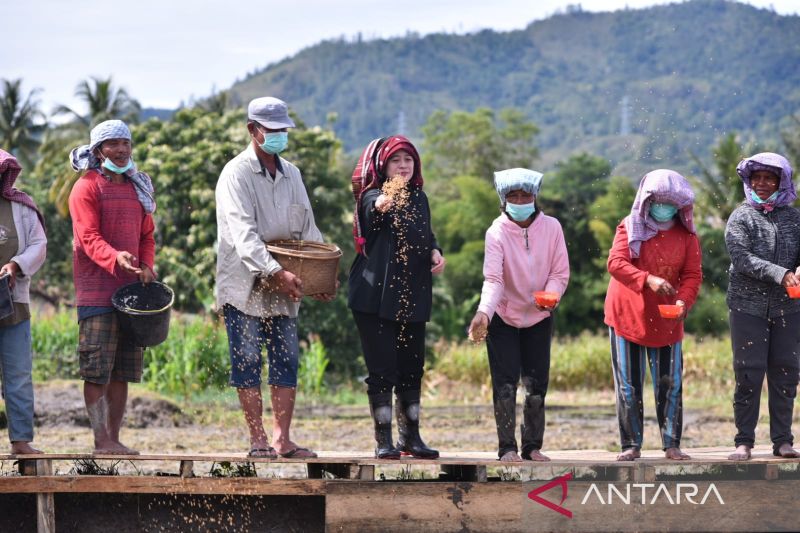 Food is a matter of life and death in a country.
JAKARTA (ANTARA) – President of the Indonesian House of Representatives (DPR RI) Puan Maharani on Friday announced a 'plant twice, harvest twice' program in the Toba district of North Sumatra to strengthen food security in Indonesia. started.
"Food is a matter of life and death for a nation. Food security in Indonesia is therefore a must," she said in a statement released here on Friday.
Harvesting usually takes place once a year, she noted.
Therefore, agricultural innovations and breakthroughs need to be implemented to increase crop production, she said.
"Such as the 'plant twice, harvest twice' program that we launched today," she added.
In addition to boosting agricultural productivity, the Speaker of the House said he hopes the program will improve farmers' incomes and welfare.
"Given the importance of the agricultural sector in improving the welfare of the Indonesian people, DPR RI has paid attention to several issues in the sector," she said.
As such, her party continues to respond to the aspirations of farmers in various regions and seeks solutions with governments.
"Still, the DPR RI cannot work alone. If we want to improve the welfare of farmers and achieve food security in Indonesia, we need to work with local, state, district and city governments," Maharani said. said.
She further said she hopes the planting program will be beneficial to the farmers and the people of Indonesia.
Therefore, she suggested that the implementation of the program should be strengthened.
At the same time, they planted corn and sowed rice seeds. Within the district he will have 10,000 hectares of land planted with maize.
The Speaker of the House also said her party would assist farmers in the district in procuring maize planting machinery.
Meanwhile, Poltak Sitrus, head of the Toba district, said he hopes the DPR RI will help the region overcome shortages of fertilizer products and help provide organic fertilizers.
He also expressed hope that DPR would help repair damaged local roads. This is because conditions raise commodity prices due to additional shipping costs.
"Regarding organic fertilizers, we will think about it later. So there will be an organic fertilizer processing plant in Tapanuri Raya," Maharani said in response to Citrus' statement on fertilizers.
related news: BBSPJIA helps reduce food security challenges: Ministry of Industry
related news: Ministry increases effectiveness of food security budget against inflation

https://en.antaranews.com/news/247793/house-speaker-inaugurates-plant-twice-harvest-twice-program Speaker of the House Launches 'Plant Twice, Harvest Twice' Program