Asia
Strengthening research activities at the university: BRIN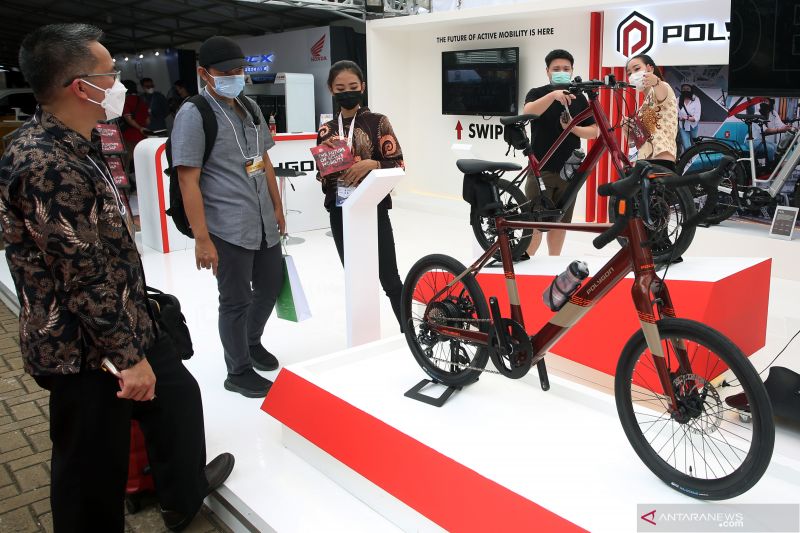 Jakarta (ANTARA)-National Research and Innovation Agency (BRIN) strengthens and promotes research activities at universities to promote research and innovation in Indonesia, especially under the State-owned Enterprise Alliance for Higher Education (Aperti BUMN). Said that.
Bryan Head's Laksana Tori Handko said in a statement in Jakarta on Friday, "Universities under state-owned enterprises have become one of the leading partners in conducting research and innovation. It will be. "
He added that Aperti BUMN is in a strategic position to work with BRIN, especially to enhance non-governmental research related to increasing added economic value.
To build this collaboration, BRIN has prepared a variety of facilities, both in terms of open platform schemes, research funding schemes, and research collaboration center schemes, he said.
Under the open platform scheme, he said, all BRIN-managed research infrastructure is available to all parties.
related news: Integration with BRIN does not interfere with the development of the Merah Putih vaccine
"Equipment is important to support research," Handoko added.
Under the research grant system, BRIN offers two types of research grants based on the National Research Priority (PRN), he reported for research to support the handling of COVID-19.
In addition, he said, there is a new scheme, the Research Cooperation Center, which is a continuation of the Science and Technology Center (PUI).
The Research Cooperation Center will focus on specific research, which will be tied to a multi-year contract that can be extended up to 7 years, Handoko said. Research collaboration centers can be implemented in both industry and universities, he said.
"All existing schemes will be evaluated at the end of the year to assess the continuation of the scheme for the following year, so it will not interfere with the conduct of research activities," he said.
He explained that sharing these facilities and schemes is expected to naturally develop research cooperation with campuses and industry.
"BRIN provides facilities to help researchers comfortably collaborate, create creativity and contribute to the country in the future, especially in collaboration with the Aperti BUMN campus. ", He said.
Adi Wijaya, President of Telkom University, said there are many areas of research that BRIN and ApertiBUMN can collaborate with in the future.
"This research and innovation stems from problems that exist in society, especially the existence of a university under the State-owned Enterprise Alliance for Higher Education (Aperti BUMN), which is expected to be very helpful in advancing research and innovation. It is beneficial to the development of the Indonesian nation. "
Aperti BUMN is a forum for higher education and universities run by state-owned enterprises such as Telkom University, Pertamina University, PLN Institute of Technology, Semen Indonesia International University, Pos Indonesia Institute of Technology, Logistics Management (Stimlog), Telkom Slavaya Institute of Technology. is. ..
related news: BRIN Head highlights the issues that plague Indonesian research
https://en.antaranews.com/news/209749/research-activities-in-universities-strengthened-brin Strengthening research activities at the university: BRIN