Asia
Students must return home after completing their studies abroad: Governor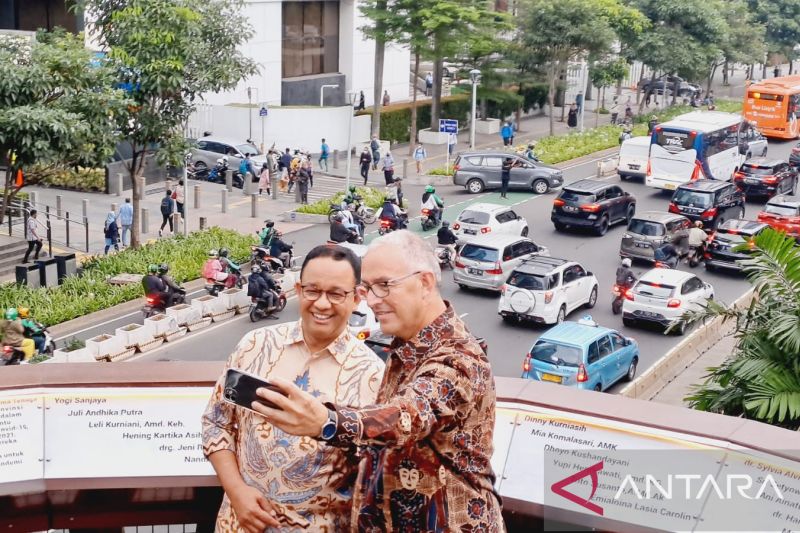 JAKARTA (ANTARA) – Jakarta Governor Anies Baswedan has urged students who have completed their studies abroad to return home to help the government resolve various issues.
"I often say to people studying in different countries when they come back to bring their knowledge to solve problems in Indonesia," he said here at the Bahari Museum on Friday.
Bringing knowledge to solve problems in Indonesia is different from bringing knowledge to practice in Indonesia, he stressed.
Putting it into practice means learning knowledge in A and putting it into practice in B.
Every problem faced by cities around the world is different, he pointed out.
As such, he urged students studying abroad to bring their knowledge to Indonesia and utilize it, based on the context of Indonesian issues.
The Dutch Training and Exposure Program (DUTEP), a student exchange program for Jakarta government officials in the Netherlands, has produced many graduates who have gone on to work in the Jakarta provincial government, he said.
According to Baswedan, through a program that has been in place since 2014, the Jakarta provincial government has been able to observe best practices and use them to solve problems in Jakarta.
On another occasion, the governor also stressed that much still needs to be done to transform Jakarta into a global city.
He said one factor that puts Jakarta on par with other global cities is the fact that it is the largest metropolis in the south of the world.
related news: Jakarta follows Dutch example in overcoming flood problem
related news: Netherlands provides aid to protect Jakarta's old town district

https://en.antaranews.com/news/247917/students-must-return-after-finishing-education-overseas-governor Students must return home after completing their studies abroad: Governor