Asia
Sun Moon Lake Swimming Carnival held amid impending typhoon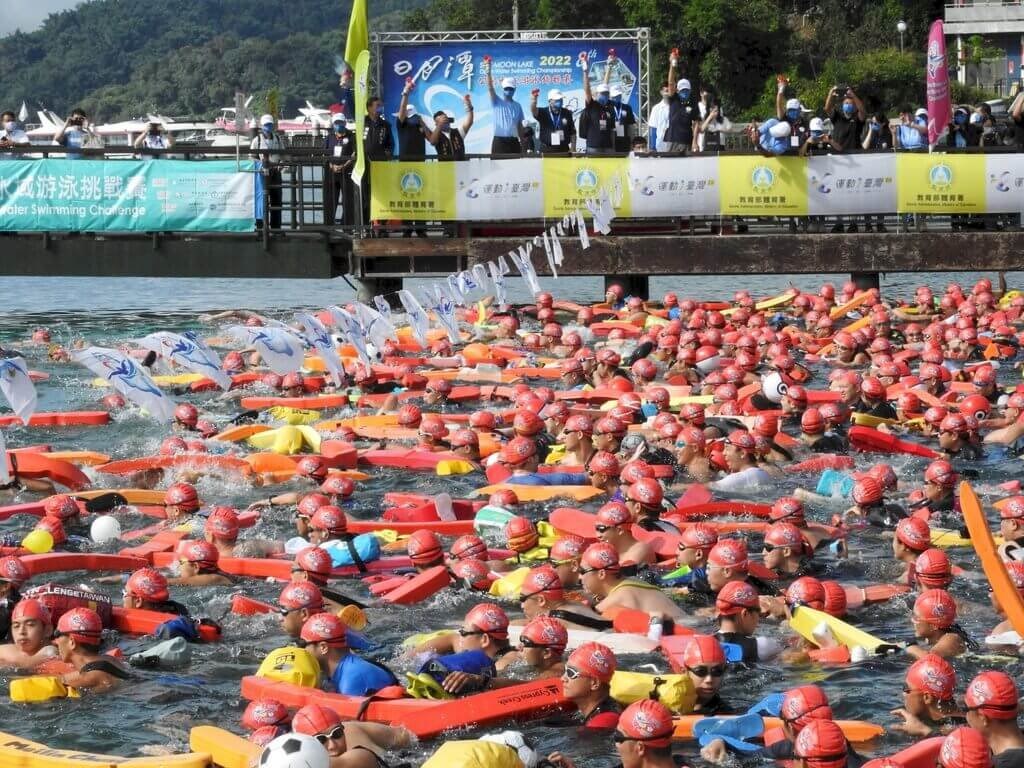 TAIPEI, Sept. 3 (CNA) On Saturday, more than 1,600 athletes competed in the waters of Sun Moon Lake, kicking off the resumption of the annual Sun Moon Lake International Swimming Carnival, which was canceled in 2021 due to the COVID-19 pandemic.
According to the Nantou county government, Saturday's events, the 8th Sun Moon Lake Open Water Swimming Championship and the 3rd 'SUP' Stand-Up Paddle Boarding Tournament, were the two heralding events of the upcoming official carnival. on sunday.
The county government added that more than 1,600 swimmers and paddlers competed at Sun Moon Lake on Saturday, a bright and sunny day while Typhoon Hinnamnor loomed over Taiwan.
County deputy magistrate Chen Cheng-sheng kicked off the event with a speech, saying the event also helped stress-test the county's COVID-19 response protocols for the upcoming carnival.
He went on to commend the efforts of event staff and participating athletes to adhere to COVID-19 restrictions.
Sunday's Sun Moon Lake International Swimming Carnival is one of the world's largest open-water mass-participation swimming events, and this year's event is limited to 20,000 participants, the county government previously said.
During the registration period for the event, Cheng also announced that participants must follow certain rules, including three doses of the COVID-19 vaccine if they are 12 years of age or older.
Children between the ages of 8 and 11 should receive two doses of the COVID-19 vaccine, Chen said, adding that vaccinations must have taken place before July 15.
Participants will also be required to provide proof of a negative rapid antigen test on Friday and be free of symptoms such as fever and cough before entering the water on Sunday.
Swimmers at the event are required to wear face masks at all times except in the water, Chen said.
Registration for the 2022 event is now open to healthy individuals aged 8-75, including foreigners living and working in Taiwan.
The annual Sun Moon Lake International Swimming Carnival was first held in 1983 and usually takes place around the Mid-Autumn Festival. Covering a distance of nearly three kilometers, the event was officially inducted into the World Swimming Hall of Fame in 2002.
https://focustaiwan.tw/sports/202209030016 Sun Moon Lake Swimming Carnival held amid impending typhoon