Europe
Sweden and Denmark say the Nord Stream blast is equivalent to "hundreds of kilometers of TNT".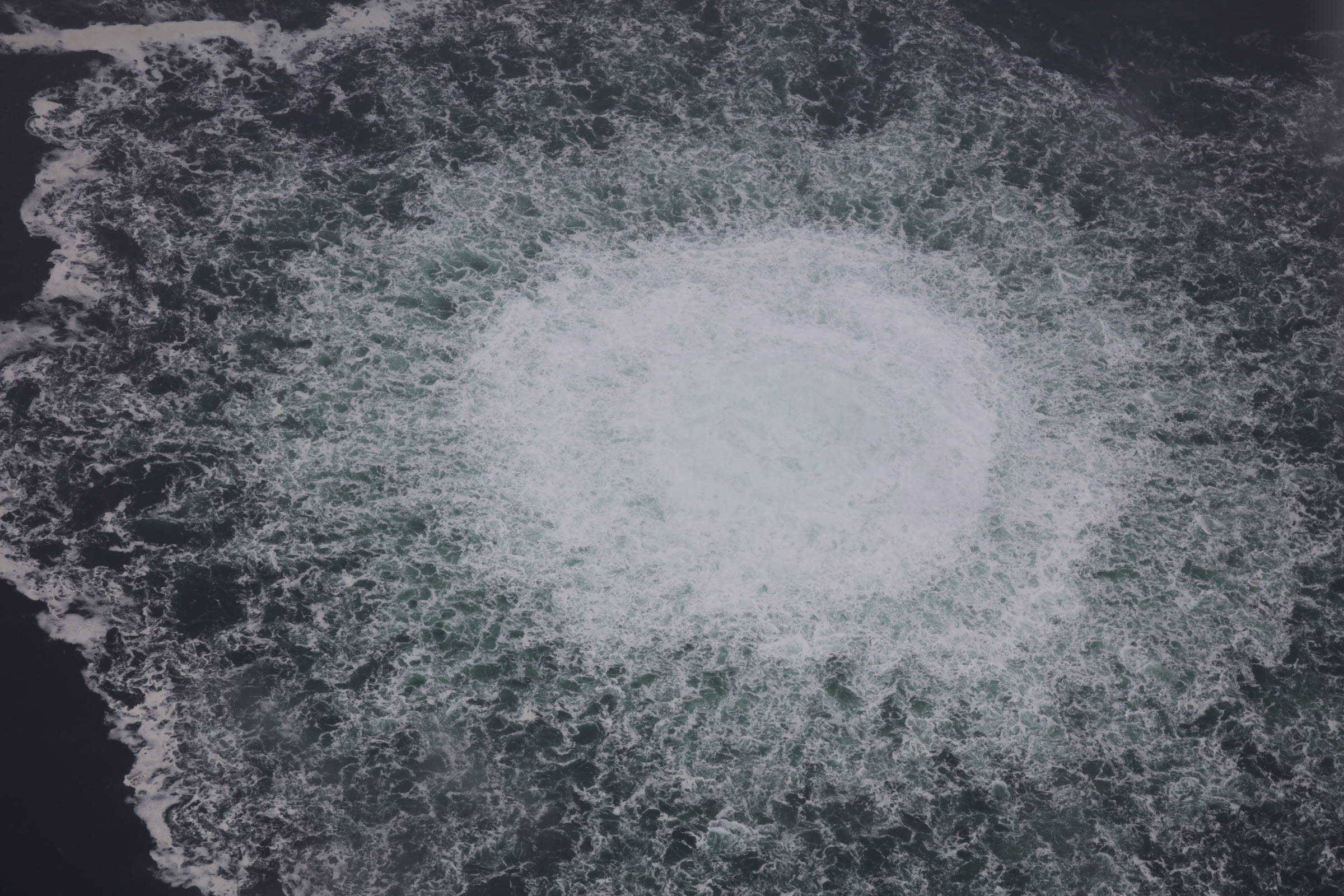 The two countries said in a joint report to the UN Security Council that "the magnitude of the explosion was measured at 2.3 and 2.1 respectively on the Richter scale, probably corresponding to an explosive load of several hundred kilograms."
Following a request from Russia, the Security Council plans to hold an emergency meeting on the leak late Friday.
"All available information indicates that these explosions were the result of deliberate acts," each country said.
However, the cause of the explosion remains a mystery, with both Washington and Moscow denying responsibility.
The Scandinavian countries also said they were "concerned about possible impacts on marine life in the Baltic Sea, and climate impacts are likely to be very large."
Also Read: Swedish Coast Guard says one of Nord Stream leaks 'reduced'
All of the leaks discovered Monday are in the Baltic Sea off the Danish island of Bornholm.
Manual widget for ML (class="ml-manual-widget-container")
Two of the leaks are in the Swedish exclusive economic zone and the other two are in the Danish exclusive economic zone.
The Nord Stream 1 and 2 pipelines linking Russia and Germany have been at the center of geopolitical tensions as Russia cut gas supplies to Europe in alleged retaliation for Western sanctions following its invasion of Ukraine.
Russian President Vladimir Putin on Friday accused the West of organizing the bombing.
"Sanctions were not enough for the West, they switched to sabotage. Unbelievable, but it's true!" Putin said in a televised address at the Kremlin ceremony to annex four regions of Moscow-occupied Ukraine. , said:
"By organizing an explosion on the Nord Stream international gas pipeline, which runs along the bottom of the Baltic Sea, they have actually begun to destroy Europe's energy infrastructure," Putin said.
"It's clear to everyone that they're making a profit," Putin added, without elaborating.
Russia said on Wednesday that Washington should answer if the US was behind the leak, but the US rejected it as "absurd".
NATO declared the damage "the result of intentional, reckless and irresponsible sabotage" and said it supported an investigation to determine the cause of the damage.
Also Read:
Both still contained gas, although the pipeline is now out of service.
On Thursday, the pipeline operator said it had not been able to assess the damage so far, but said it would do so "as soon as the necessary official permits are obtained."
It said access could be granted "only after the pressure in the gas pipeline has stabilized and the gas leak has stopped."
Danish officials say the leak will continue until the gas in the pipeline runs out, which is expected on Sunday.
https://www.thelocal.com/20220930/sweden-and-denmark-say-nord-stream-blasts-equal-to-several-hundred-kilos-of-tnt/ Sweden and Denmark say the Nord Stream blast is equivalent to "hundreds of kilometers of TNT".