Middle East
SZGMC Launches 10th 'Junior Culture Guide Program'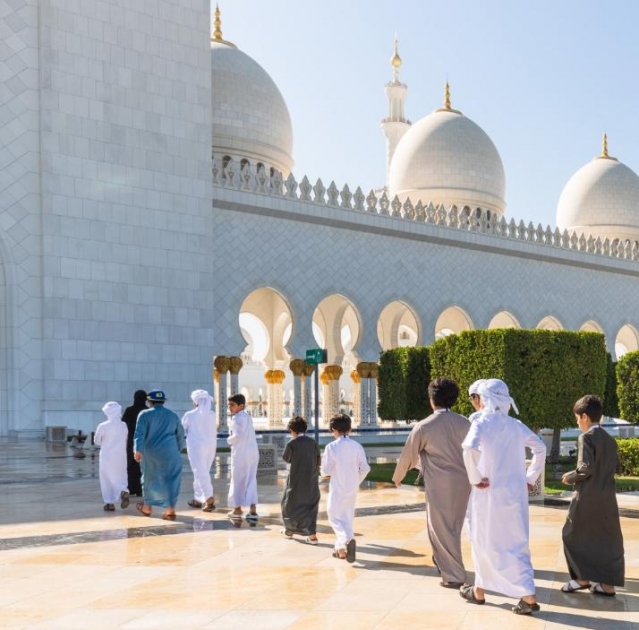 Sheikh Zayed Grand Mosque Center (SZGMC) launches 10th edition of 'Junior Cultural Guide Program' as part of 'Young Builders', a youth development program that combines mosque initiatives and activities . It has provided a platform for Emirati youth to shine as role models in showcasing the noble messages and values ​​of the United Arab Emirates.
SZGMC designed this program with the aim of investing in and mentoring young people's abilities during the summer vacation. This will give them a career opportunity as a general cultural tour guide and let them know how to organize these tours inside the Sheikh Zayed Grand Mosque.
The Center will issue a reference book to participants containing detailed descriptions of the legacy of the late Sheikh Zayed bin Sultan Al Nahyan, general information about the UAE, traditions and customs of the local community, and Sheikh Zayed's Islamic architectural aesthetics. grand mosque. It aims to develop the skills, competencies and knowledge of apprentices in the history and culture of the United Arab Emirates. Apprentices also have the opportunity to hone their public speaking and communication skills and learn about different cultures.
Starting tomorrow and running through August 25th, the program is open to students ages 11-14.
Launching this program to coincide with International Youth Day highlights the civilized and humanitarian side of the UAE and SZGMC's commitment to instilling true Emirati values ​​in the younger generation and developing their knowledge and skills. It reflects.
Amal Bamatraf, Head of Cultural Communication Department at SZGMC, said, "The launch of the program coincides with the International Youth Day, allowing young people to hone their skills during the summer vacation and to build a bright image of Islamic culture, which is tolerant as part of Islamic culture." Jamal Al Dahmani, Director of Worshiper and Visitor Services at SZGMC, said the program is an early and continuous learning approach to hone skills and harness energy. The center's strategy aims to instill a culture of volunteerism among young people by providing them with opportunities to volunteer both inside and outside the center. Develops emotional skills, a desire to give.
He also said that SZGMC develops young people's ability to take responsibility through the Junior Cultural Guides program, which utilizes a special curriculum combined with workshops and field training to nurture young talent and prepare them for the future. I added that I am working to develop it. From an early age, he became a cultural tour specialist and ambassador for his country.
He said the total number of junior culture guide program graduates has reached 389.
http://www.eyeofriyadh.com/news/details/1660395299- SZGMC Launches 10th 'Junior Culture Guide Program'