Europe
The crew of a sunken World War II plane identified 80 years after leaving Malta and jumping into the sea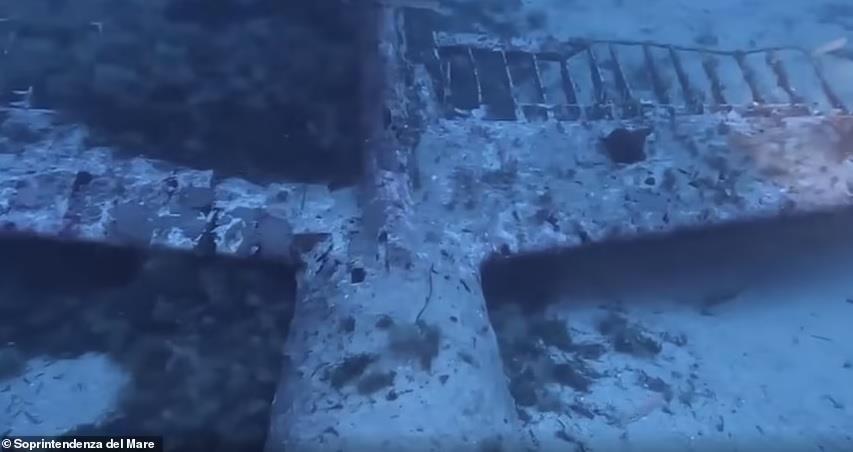 An aircraft that crashed in the Mediterranean during World War II 80 years ago was finally identified as rare. RAF Bomber, experts say.
Daily Mail reports that the plane, 1,640 feet (500 meters) down from Linosa Island, Italy, in June 1942 was a Martin Baltimore bomber manufactured in the United States but operated by the British Air Force.
The bomber was filmed on June 15, 1942 at 12:45 am to monitor naval traffic around Pantelleria from Luka Airport in Malta.
But it came down from Linosa, Italy, probably because it was shot or its engine broke down.
The Royal Air Force light bomber is currently about 280 feet (85 meters) below the surface of Linosa Island.
It collided with water with a total of four personnel, two from the RAF and one from the Royal Australian Air Force (RAAF) and one from the Royal Canadian Air Force (RCAF).
The shipwreck discovered in 2016 is described by authorities as "exceptional protection" and "high historical and symbolic value," the Daily Mail reports.
They claim that it is not known that World War II Martin Baltimore exists in such a well-preserved state.
The existence and subsequent dismantling of such an excellent Martin Baltimore aircraft after surviving World War II is unknown to this day, said Soplin Tendenza del Mare.
In fact, only a handful of museums have a few similar aircraft. There is Martin Baltimore in Greece, but it is half destroyed.
According to experts, this particular Martin Baltimore (Mk II serial number AG699) is partially submerged in the sand, but its wings and tail are still above the seabed.


https://www.independent.com.mt/articles/2022-07-02/local-news/Crew-of-sunken-WWII-plane-identified-80-years-after-it-plunged-into-the-sea-after-leaving-Malta-6736244179 The crew of a sunken World War II plane identified 80 years after leaving Malta and jumping into the sea