Middle East
The Department of Transportation publishes a guide for truck drivers in three languages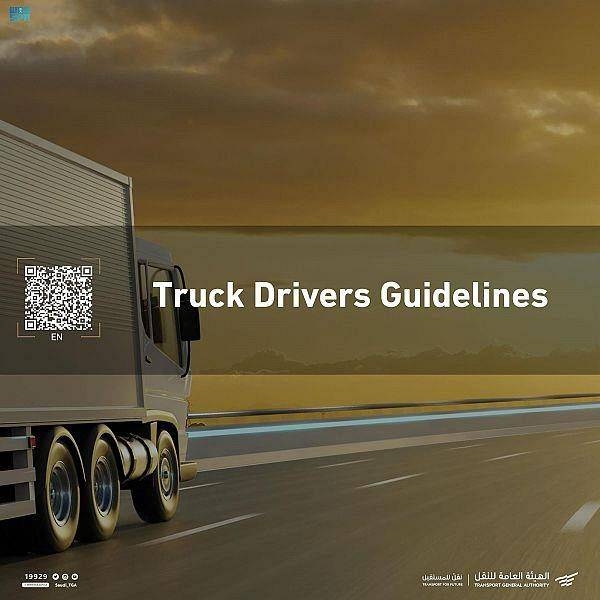 Riyadh — The Directorate General of Transport has published a guide on its website (tga.gov.sa) in three different languages: Arabic, English and Urdu. This guide contains instructions on the safety conditions that truck drivers must meet and the general requirements that they require. , Instructions, and driver skills and rights.
This guide also describes the best way to check your vehicle, the dimensions and weight of your truck according to Saudi Arabian standards, and procedures for controlling, planning, and monitoring your vehicle while driving.
The 11-part guide is intended to help truck drivers know the public safety requirements for professional and safe driving. The publication is part of the Transport Authority's efforts to facilitate access to regulations of the authorities and other relevant public authorities, and when transporting non-dangerous goods between and within cities. Provided as an awareness of the vehicle's public safety requirements.
This guide represents a guide framework for truck drivers in Saudi Arabia, starting from the shipping site to ensure safe transportation, as well as a set of steps and measures that drivers take during their travels. Arrive at the ground. This guide can be downloaded from the Directorate General of Transport website (tga.gov.sa). —SPA
https://saudigazette.com.sa/article/623171/SAUDI-ARABIA/Transport-Authority-issues-guide-for-truck-drivers-in-3-languages?ref=rss&format=simple&link=link The Department of Transportation publishes a guide for truck drivers in three languages