Middle East
The Greater Tortue Ahmeyim FPSO has returned to the wharf after being adrift by a typhoon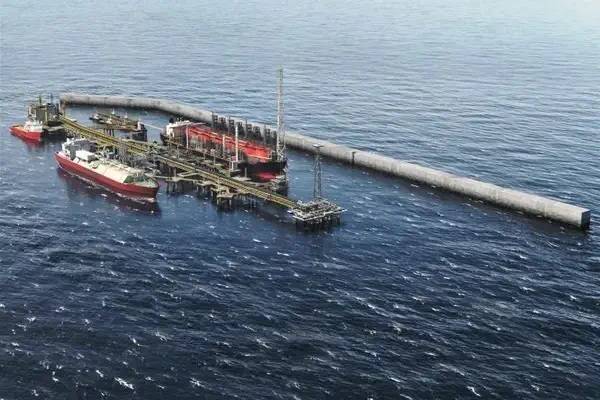 Illustration by Tortue Ahmeyim – credit: BP
Oil and gas company Cosmos Energy said on Tuesday that an FPSO from the Greater Tortue Ahmeyim Project has been returned to the docks of China's Cosco Shipyard following a recent incident in which the ship drifted. Impact of Typhoon Muifa.
A floating production, storage and offloading vessel ("FPSO") for the GTA development in Mauritania/Senegal is being built at the COSCO yard.
During a typhoon on September 15th, the FPSO's mooring lines were damaged and the ship drifted about 200 meters from the dock.
"Kosmos has been informed by BP, operator of the GTA project, that the FPSO has been returned to the docks of the COSCO shipyard in China," Kosmos Energy said on Tuesday.
"Inspections conducted to date have not identified any significant damage. Future plans are to complete all inspections and incorporate findings into the remaining scope of work prior to sailing. We will provide further project updates in early November with the third quarter results," said Cosmos Energy.
---
https://www.oedigital.com/news/499737-greater-tortue-ahmeyim-fpso-returned-to-quayside-after-drifting-off-due-to-typhoon The Greater Tortue Ahmeyim FPSO has returned to the wharf after being adrift by a typhoon