Europe
The hotel fears a shortage of staff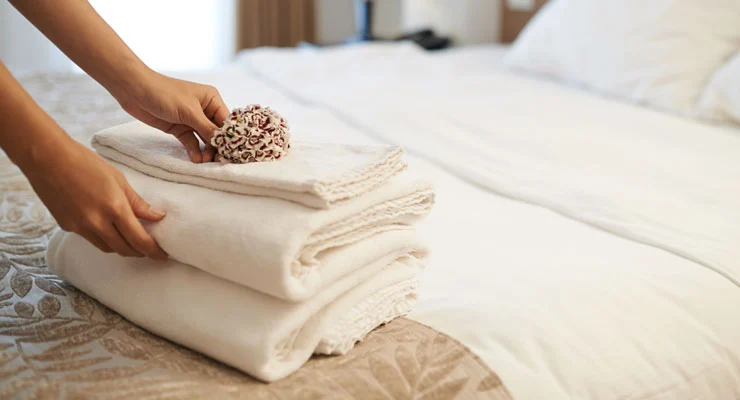 Hoteliers said this summer had been difficult due to a shortage of 5,000 staff, and called on authorities to intervene to fix the problem by next year.
In comments to news site Stockwatch, Philokypros Roussounides, secretary general of the Cyprus Hotel Association, said labor shortages in the hospitality sector were recorded across the European Union and are expected to continue over the next five years. .
"That's why we need to act now and address the problem," stressed Russounides.
He said the government had addressed the problem by allowing hoteliers to bring in workers from third countries, but that proved to be too little and too late.
"Despite the willing approval of the late Labor Minister Zeta Emilianido, Hotel management permission, these were pushed through mid-season and approved even later due to time-consuming paperwork. "
That is why hoteliers are arguing that a political decision on the issue should be taken now so that hotels can hire employees by the summer of 2023.
He added that although about 1,500 permits were approved, only 100 people could go to the island due to bureaucracy.
CHA is happy with the tourist season this year, despite the difficulties caused by the war in Ukraine and the loss of about 800,00 Russian and Ukrainian tourists.
So far, bookings for September and October are between 65% and 75% of what they were in 2019.
"In the fall, we always see an increase in tourist flows from the UK and Germany, but this year we also saw an increase in bookings from Poland and France," said Roussounides.
He estimated that the tourist season would end with nearly 75% occupancy compared to what was recorded in 2019.
He avoided predicting how the winter months would unfold, saying most holiday bookings would be last minute due to conditions.
He said a Christmas village set up in a mountain community this year is expected to attract visitors.
plan ahead
Roussounides said hoteliers have started planning for next season in collaboration with the deputy tourism ministry, which is expected to be an even tougher year for the industry.
"It may be as difficult as this year, or even more difficult, because there are many challenges ahead of us, mainly due to the war in Ukraine.
"Energy costs, high freight rates, inflation and labor shortages are also driving up costs and creating uncertainty."
Roussinides said that the war in Ukraine and the rising cost of living affect tourism Because it coincided with the end of the pandemic, when people were craving escape travel and vacations.
"This is why we started planning early and are in constant contact with the Deputy Minister for Tourism to see how we can mitigate the impact of all these challenges."
post The hotel fears a shortage of staff first appeared financial mirror.
https://www.financialmirror.com/2022/09/02/hotels-fear-staff-shortages/ The hotel fears a shortage of staff