Europe
The numbers show a strong economic start to 2022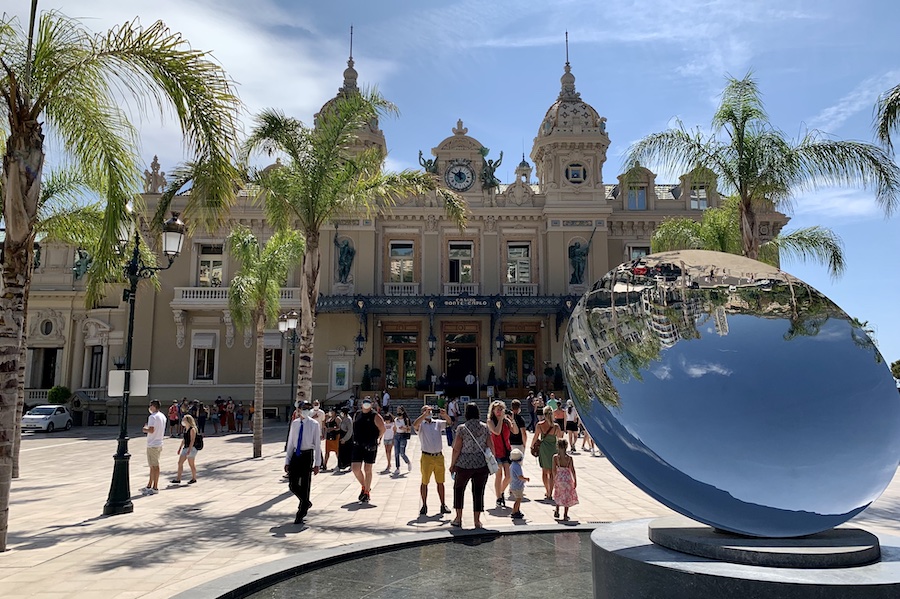 The first quarter of 2022 showed significant signs of Monaco's economic recovery as the pandemic weakened its grip on both the economy and the world.
A new report by the statistical group IMSEE reveals that 2022 is financially back to normal after two difficult years.
After the recovery of trade in 2021, this trend continued until 2022, with an increase in foreign trade. Total trade in Monaco, excluding France, increased 16% annually to € 747.2 million. It's not completely back to the level seen before Covid, but it's slowly coming back.
Exports showed moderate growth of 13.1 million euros, imports surged to 90.2 million euros, the trade deficit was -202 million euros and the coverage fell by 10 percentage points.
Two-thirds of sales are in the EU, but conversely, Monaco's suppliers are primarily outside the EU. Transactions with the EU were + 10.5%, well below off-block transactions and up + 23/1%.
Italy is Monaco's largest trading partner, accounting for one-fifth of its trade. Germany is the second largest at 11.6%, followed by the United Kingdom at 7%.
In terms of what was bought and sold, jewelery and musical instrument trading plummeted by 42.9%, with total sales of € 52.1 million. Sales of plastic products were 63.8 million euros and sales of automobile construction products were 57.3 million euros, which were slightly strong. In both industries, sales increased by 12%.
Monaco's revenue reached a record € 4 billion. This does not include the financial and insurance sectors. This shows + 15.6% growth compared to the same quarter of 2021. Nine of the 11 sectors have increased since last year, many returning to 2019 levels.
Wholesale is a major factor in overall revenues for the first quarter of 2022, with commissions or contract sales, food, beverages, tobacco sales, and "other" specialty wholesale, € 181 million (16.5%). Increased.
The construction industry was also booming, with revenue jumping 20.3% to € 95.2 million. In this sector, not only masonry and actual construction projects, but also housing development and sales are growing.
Other sectors returning to normal are science and technology activities, management and support services, accommodation and food services, retail, transportation and storage. Only two sectors, administration, education, human health and social welfare, and telecommunications are down, but it should be noted that this sector is 11.9% above pre-pandemic levels.
Banks have good asset management, up + 7.8% and lending + 10.1%. In addition, total deposits have increased by 13.1%.
Private sector employment showed 56,796 active jobs as of March 2022, based on employees working for at least one hour. This is a 10.5% year-on-year increase, above pre-Covid levels. CTTR affected only about 20 jobs as of the end of March 2022. This is a much better number than it was at 800 the previous year.
The number of salaried workers has increased in all sectors and, of course, has made the most profits in the accommodation and food service industry, with more than 1,900 jobs. Working hours in the private sector at the end of the quarter were just under 23 million hours, up 10.9% from the previous year. Again, the biggest increase was in accommodation and food services, a whopping + 63.3% increase.
The creation of new businesses in 2022 decreased significantly year-on-year, with only 170 new businesses in the first quarter of this year, compared to 215 in the first quarter of 2021. However, the tourism industry is increasing in arrivals at +1.666. The average length of stay increased from 2.1 days to 3.7 days. Room occupancy increased by 34,668 nights at 2021 levels. The occupancy rate was about 30% in January and February and up to 45% in March, which was three times that of 2021.
Non-EU visitors increased by 178% after resuming overseas travel, while visitors from within the EU decreased by -14.5%.
The real estate market is also rising. Compared to one sale in 2021, there were six sales, including five unplanned ones, exceeding € 33 million. Resale transactions were reduced four times, but increased by 36.3% to € 501 million.
Finally, the number of travelers will increase by + 133.7% in 2021, which is equivalent to 1,514 flights and 3,428 passengers. Helicopter traffic has not yet fully recovered, but commercial flight movements and passenger numbers have increased significantly to 201.7% and 335.9%, respectively.
Photo courtesy of Cassandra Tanti, Monaco Life
post The numbers show a strong economic start to 2022 First appeared Monaco life..
https://monacolife.net/figures-show-strong-economic-start-to-2022/ The numbers show a strong economic start to 2022