Europe
The ugly truth to bury in the trash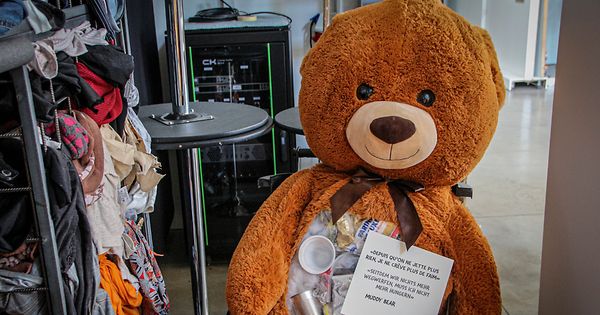 Exhibits are made from various materials found in recycling centers around Luxembourg
Photo credit: Jenny Biver
Imagine the year 2050 and the concept of waste gone.you Deche Museum (Museum of Waste), otherwise known as 'The MuD', lets kids see the imprint your lifestyle has left behind.
However, there is still a lot of waste in modern times. To be precise, in Luxembourg he is about 790 kilograms per person.
How do we move from here to a lean vision for 2050? It is a daring quest to try.
The exhibition, which moves back and forth between the present and the future, forces us to look in the mirror and face the throwaway culture.
But unlike many other exhibitions and projects that address waste societies, MuD provokes thinking beyond the trash can. This is because the problem of garbage goes beyond disposal.
face an unpleasant reality
Recycling and proper disposal of no-longer-needed items is an important step in the waste management process, but it can also be used to magically make them disappear, reverse the huge climate impact of their production, and help people We do not tolerate humane working conditions. that made the item.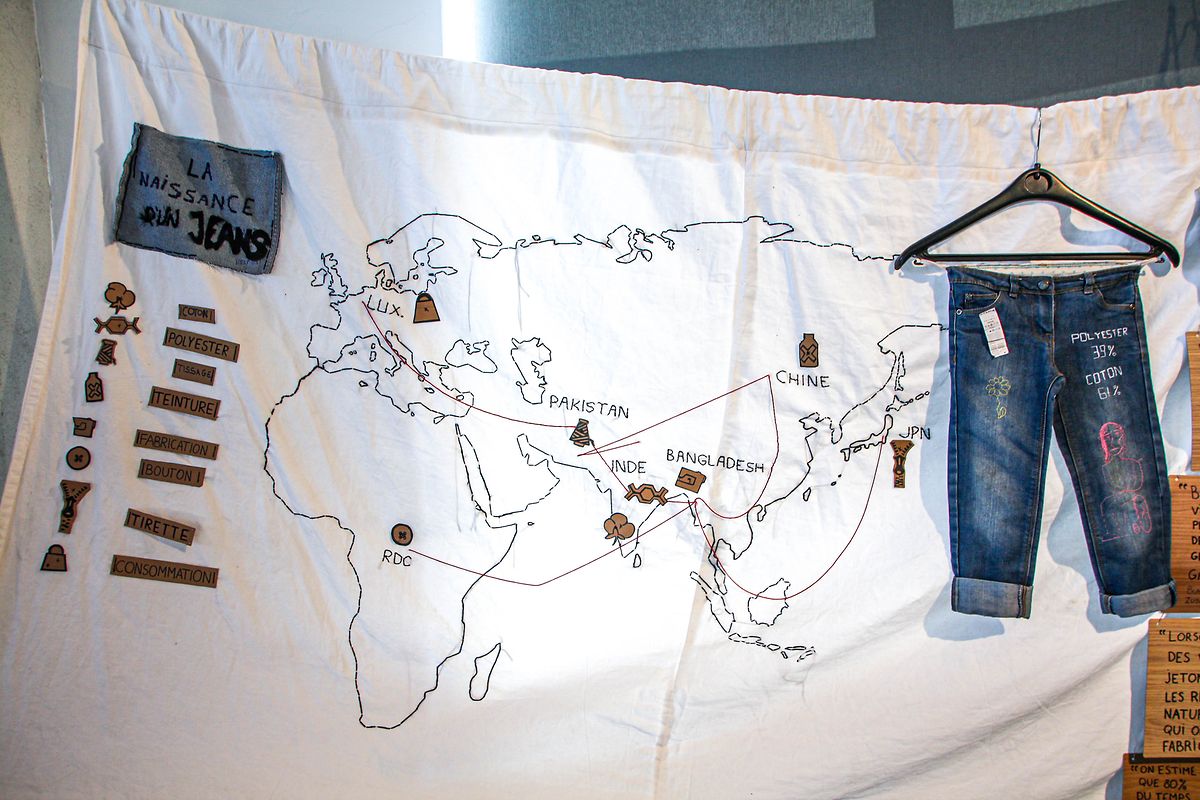 An exhibition that makes you think about the process from making a pair of jeans to transporting them.
Jenny Biver
"When we throw away our clothes, we also throw away all the natural and human resources that were used to make them," the quote accompanies a world map tracing the long production process of a single pair of jeans. can read
Also, in most households, correct disposal is far from reality. 74% of the food, textiles and other waste that goes into Luxembourg's black bins can be sorted and recycled. Instead, they are burned with the rest, losing 165,000 tons of recyclable resources each year.
These are just a few of the many ugly truths you'll face as you make your way through the several sectioned exhibitions.
Home Sweet Home Room's caged, claustrophobic setting gives a bird's eye view of what power we have in our homes. As another ugly truth reminds us, we spend 153 days of our lives looking for things we've misplaced.
own our overconsumption
Installations made from a variety of materials found in recycling centers across the country are evidence of a society of overconsumption. Plastic bottles, clothes, electronics, toys, and teddy bears mercilessly blame visitors and hold us accountable for the trash that has invaded every part of our lives.
From the deepest depths of the ocean to the deepest part of the human lung, waste is everywhere and we can no longer turn a blind eye to it.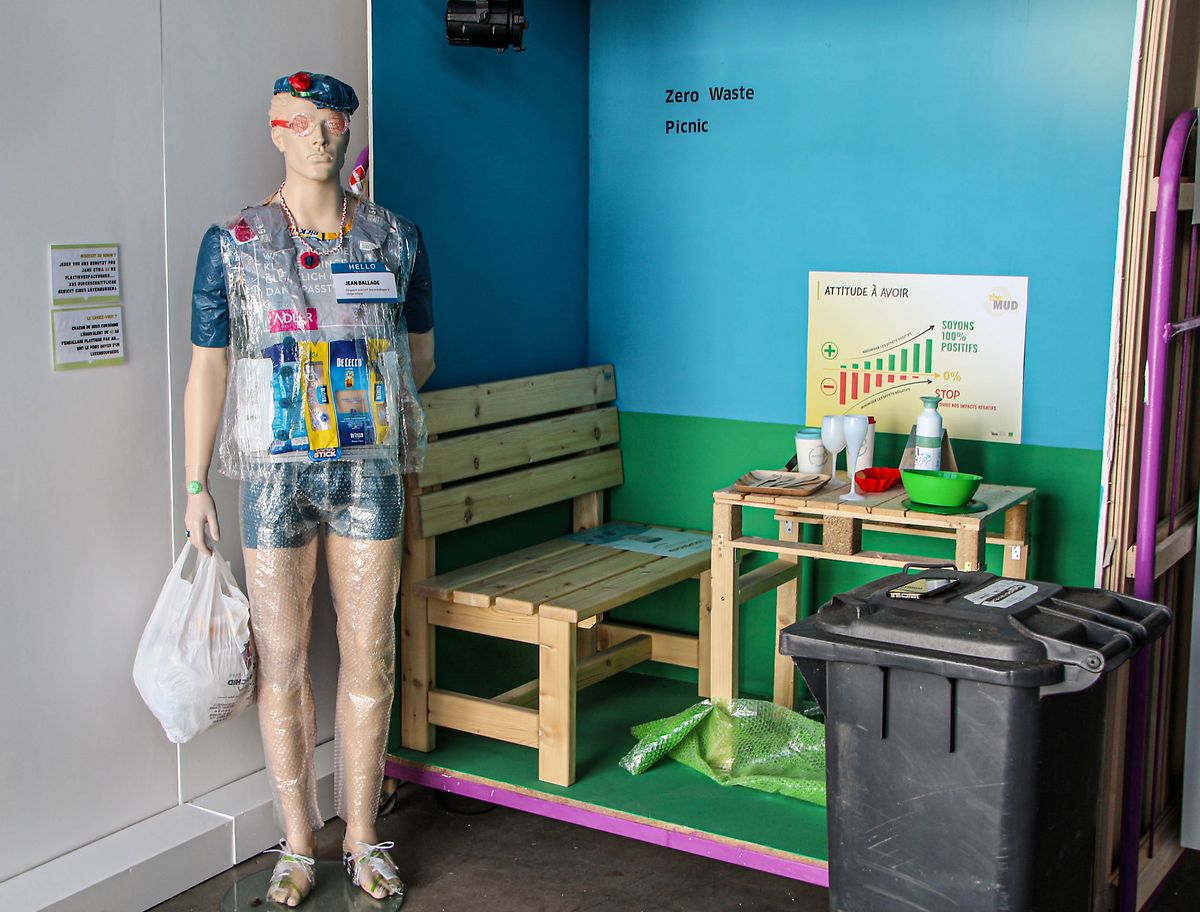 Visitors are asked to imagine a waste-free 2050 and how to get there.
Jenny Biver
That's why, when everything starts to feel too hopeless, it's time to go back to the future. , again asks us to imagine a lean 2050 that has learned to reuse.
A variety of local and international ideas will be displayed to help us on our journey: edible picnic cutlery, 3D printed lamps made of orange peel, raw mushrooms made of mushrooms. Degradable packaging, toy subscription boxes, wallpaper made from recycled materials, and more.
Problem and Solution
The vast number of creative solutions on display is proof that the future starts today, where we are both the problem and the solution.
As proof of that premise, the Nomad Museum itself is made entirely of reusable and sustainable materials that leave no trace.
The first edition was held in the city center, but has recently moved to the Center Formida in Esch, where it will run until October 2022.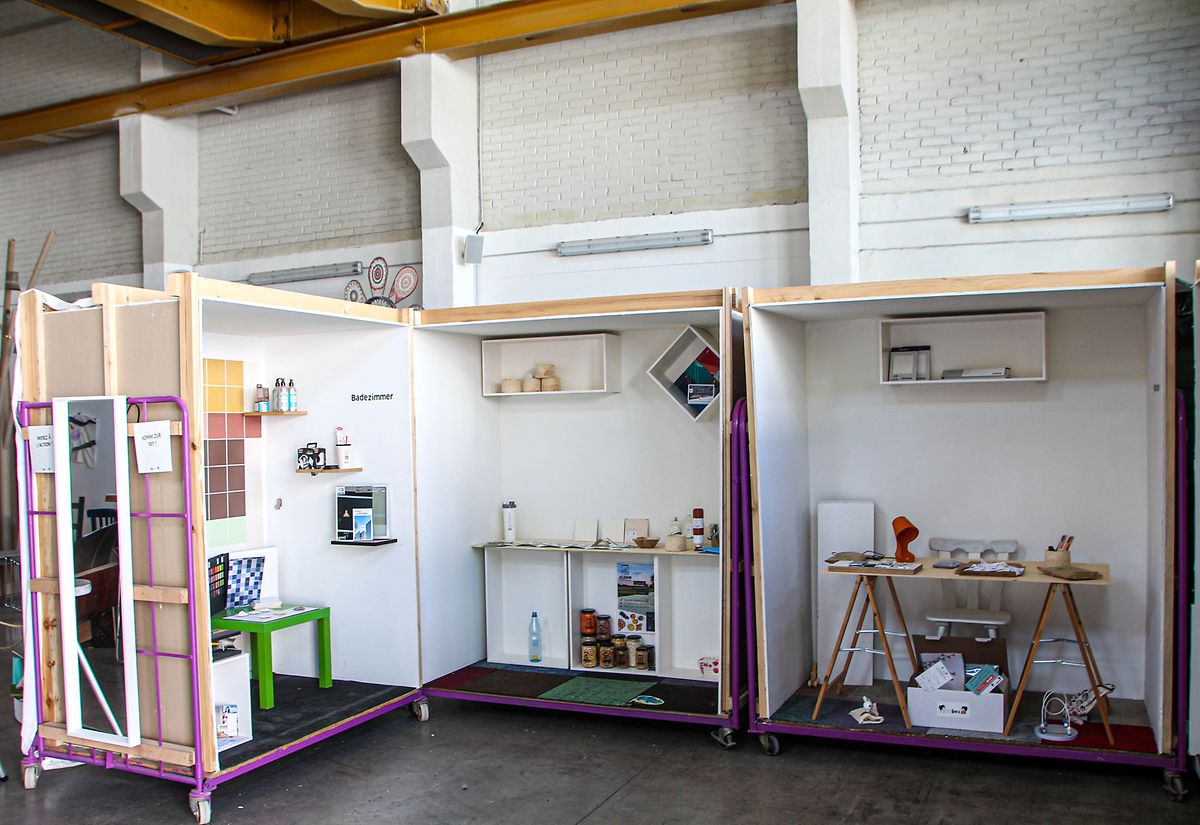 Discarded waste has been converted to create exhibits
Jenny Biver
This exhibit was put together by a group of young adults in collaboration with the Youth & Work organization.
MuD is a brutally candid encounter with the negative effects of our lifestyle. There is something humiliating about walking around a room filled with things that should be thrown away and forgotten.
catalyst of change
But maybe that's what makes this exhibition so powerful. When inanimate objects can wake us up about our problems, perhaps it's time to take them seriously.when you return to you home sweet home As you look at what surrounds you, you may notice that it begins to stare at you.
Reservations are required to visit the museum. You can walk the museum on your own or with a guided tour (recommended). Schools and other educational and youth institutions are encouraged to visit the exhibition following the workshop.
Each visitor decides for himself how much to donate upon entry.Your free admission ticket lets you take part in challenges and pick up trash with an interactive app Literacy.
center formida, 121 Rue Jean-Pierre Bausch L-4023 Esch–Alzette
For reservations and questions, please contact us below. info@lcce.lu
---
A new article was published in the Luxembourg Times Mobile app, download here! Luxembourg Times delivered to your inbox twice a day.Sign up for our free newsletter here.
http://www.luxtimes.lu/en/community-and-lword/the-ugly-truths-we-bury-in-our-garbage-bins-62f62169de135b92367f2b4d The ugly truth to bury in the trash