Middle East
The weak winds exacerbated Europe's power crunch.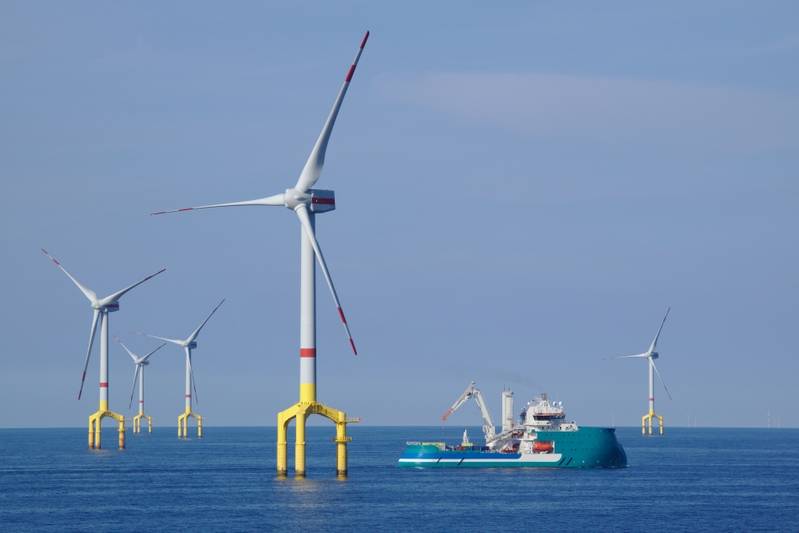 Wind speeds in Europe this year were milder than normal, so windmills across the block generated less electricity and power companies had to buy more coal and rare and expensive natural gas, resulting in higher electricity prices. It has exacerbated the record-breaking crunch.
This situation illustrates the challenges facing the European Union in boosting renewable energy and achieving climate goals. As the wind can weaken, electricity prices can rise, so generators need a way to store some of their surplus electricity when the wind is strong.
"If there were strong or moderate winds during that period, we wouldn't have seen these prices soar," said Rory McCarthy, chief analyst at Wood Mackenzie.
Demand for thermal power plants has increased due to the decline in wind power, but costs have risen due to tight supply of natural gas. Soaring global gas prices have pushed up energy prices for businesses and consumers. Some heavy industries had to cut supplies, and some power suppliers went out of business.
According to Refinitiv data, Europe's largest wind farms, the UK, Germany and Denmark, used only 14% of their installed capacity in the third quarter, when gas prices hit record highs. This was an average of 20-26% in the previous year.
Germany is Europe's largest economy with the largest wind capacity on the continent, with total production from both onshore and offshore wind plants declining by about 16% from this year to the present. Bruno BergerAn analyst at the Fraunhofer Institute in Germany told Reuters.
Wind power has lower operating costs and offers cheaper wholesale power than thermal power plants that have to pay for fuel, as well as costs associated with carbon emissions.
This will lower wholesale electricity prices and lower consumer bills in strong winds. It's not uncommon for windy times to rise, but prices will rise and more thermal power plants will be needed.
Anna Borg, CEO of Swedish utility Vattenfall, sees two lessons. First, she told Reuters, "The market will become more volatile and the market needs to adapt."
"Flexible services and storage have obvious needs and value …. I think we are just the beginning of the development of such a business model."
Utilities across Europe have begun investing in storage systems such as large batteries and smart charging solutions for electric vehicles.
Some countries also want to reward flexible consumer behavior, such as industrial customers, who curb demand at specific times. Improving the matching of supply and demand helps maintain the stability of the grid.
According to lobby group WindEurope, Europe is currently investing € 40 billion annually in the power grid, with annual investment estimated to double over the next 30 years to € 66-80 billion annually.
Build more
Both the European Commission and the International Energy Agency (IEA) have stated that recent record energy prices should not delay efforts to achieve climate goals under the Paris Agreement by moving away from fossil fuels. rice field.
Instead, governments need to increase the capacity of wind and other renewable energy sources to ensure more overall production and help avoid the need to rely on fossil fuels as a backup.
"The more renewable energy we can build, the more electricity comes from those sources and the less coal and gas we need to produce electricity." Christian Linning-Toensen, The head of the Norwegian utility Statkraft told Reuters.
"Therefore, we believe that the trend (of renewable energy growth) will continue and be strengthened by these electricity prices, rather than slowing down," he said.
However, some wonder if the energy shift is already underway. Reuters Europe is moving away from fossil fuels too soon, said Sindre Knutsson, vice president of markets for consultancy Rystad Energy.
Knutsson said more coal-fired power plants capable of stable power generation have been abolished along with nuclear power.
"It's a well-known fact that we will use renewable energy to generate electricity in the future, but at this point we are still dependent on fossil fuels," he said.
Matthew Jones, Chief Analyst for EU Power at ICIS, said low-emission or zero-emission backup capacities during periods of low wind or solar supply, such as battery, hydrogen or carbon capture and storage, are still more than a decade away. I agreed.
"So we need heat capacity for now," he told Reuters.
Revenue hit

Revenues from several European wind turbines have been hit by a decline in wind power this year, but both companies continue to work to increase capacity.
Orsted, the world's largest developer of offshore wind farms, said lower wind speeds had a negative impact of 2.5 billion crowns ($ 379.2 million) during the first nine months of the year compared to 2020. Said.
According to Germany's RWE, when the winds weakened, the profits of wind and solar units fell 38% in the first nine months of this year.
According to companies in the sector, there was no indication that climate change itself affected low wind speeds.
"We follow it every day, but there is no indication that long-term changes will come," Oersted's head of continental Europe, Rasmus Elboe, told Reuters.
Statkraft also regularly measures wind speed and wind conditions, but according to the CEO, there were no special adjustments to the data.
"As far as I know, there are no patterns we can see," Rynning-Toennesen said.
Volatility

As renewable energy increases, prices are more likely to fluctuate from the short to medium term. The heads of the two power trading companies agreed, as prices are highly dependent on the weather.
"European electricity markets generally have very high volatility, because it's just the nature of the assets we bring online and the nature of the assets we bring offline," said CEO. Said. At the trading company InCommodities, JEspajo Hanson.
Electricity traders who typically benefit from turning conditions say the market can handle higher volatility, and soaring prices provide investors with an incentive to fund backup solutions.
"To make a commercial investment in different types of storage, such as batteries, the market needs to provide that price signal. Volatility is needed, and the stronger the price signal, the more investment you can expect." Added Johanson.
Anders Bauditz, CEO of trading firm Norlys Energy Trading, agreed that higher prices should favor the construction of more renewable energies.
"Hopefully, politicians need to look at these extreme prices over the past few months, make aggregates, perhaps drive more green energy, and understand how to solve the intermittent problem. You'll notice that there is, "he said.
(Report by Nora Buli in Oslo and Stine Jacobsen in Copenhagen, edited by Susanna Twidale, Simon Webb, David Gregorio)
https://www.oedigital.com/news/493030-weak-winds-worsened-europe-s-power-crunch-utilities-need-better-storage The weak winds exacerbated Europe's power crunch.