Europe
Time travel to Pfaffenthal in 1867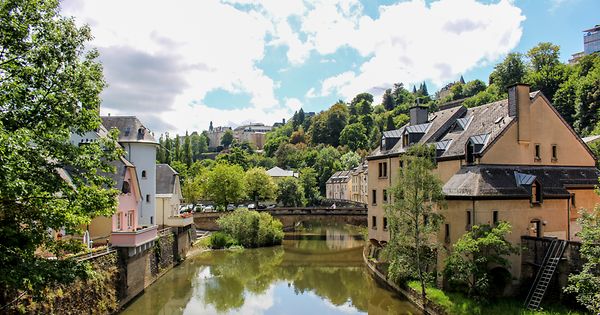 Time travel to Pfaffenthal in 1867
Urban history festival
Make mustard, disguise yourself as a historical figure, tour the aqua tunnel, or use VR goggles to return to 1867 at this weekend's Urban History Festival.
Make mustard, disguise yourself as a historical figure, tour the aqua tunnel, or use VR goggles to return to 1867 at this weekend's Urban History Festival.
Take a historic tour of the Fafental district at this year's Urban History Festival
Photo courtesy of: Shutterstock
From 10.00 to 18.00 on Saturdays and Sundays, June 18-19, after the success of the first edition, the second time this year in the historic Pfaffenthal district, now a residential area but once the center of Luxembourg. An urban history festival will be held. ..
Organizer Luxembourg City Museum In collaboration with local workshops, museums and neighborhood associations, popular time travel tours, guided tours of the Aqua Tunnel, Mohrfels Mill and Siechenhof Chapel. There are plenty of children's concerts, performances and activities such as workshops, geocaching and playing in the water.
Pfaffenthal (Fafen With a monk Tal (Meaning a valley) was the home of Luxembourg's first hospital and was founded when the city was still fortified. The area was also home to many craftsmen and craftsmen in the city, including leather tanners for the glove manufacturing industry. The Alzette River was not only a leather tanner, but also the center of life that provided energy to many factories.
What can you do at the festival?
All day, both days, you can Time travel to 1867 On a 15-minute tour, use VR goggles to make a 360-degree trip through the narrow streets of Pfaffenthal to various attractions and buildings. You can meet famous Luxembourg people such as the composer Laurent Menger and everyday people in period costumes.
Why 1867? Now, it was an important year for the city, involved in the conflict between Prussia and France over Luxembourg's political status and military ties. The dispute was finally settled by the London Treaty, which resulted in the dismantling of the city's fortress and the beginning of Luxembourg's independence. This is one of the few events to charge.
Tours
Historian Andre Brands will take you in 90 minutes Tour to discover the fortress at Pfaffenthal..Otherwise, head to the Panorama Lift, where you will lead for two hours. District tourStart with some A breathtaking view.
Or join the biologist Roger Schauls to visit the different districts of Pfaffenthal. Urban ecology and heritage protection, Starts with Oekozenter.There is also an hour visit to Hospice garden Let's take a closer look at this unique place with historian Mark Schellen, who specializes in historic gardens and parks.
<!–[if IE 9]>
<![endif]–>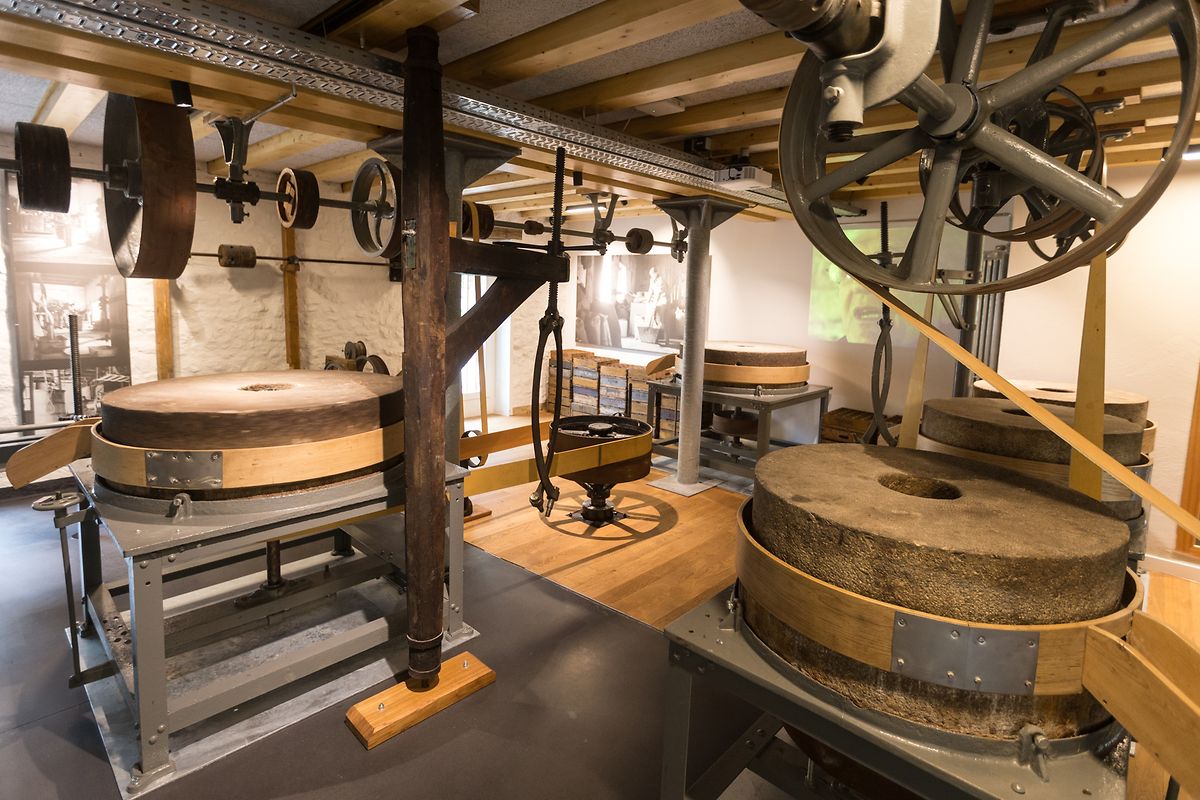 Take a tour of the historic Mustard Mill powered by the Alzette River
Photo: Gerry Huberty
Take a tour of Muerbelsmillen (several times during the day), Historical mustard factory..
There are several 30-minute tours daily Aqua tunnel, Usually not open to the public. Bring a flashlight and a warm jacket.Similarly, there are some 30 minute tours Discover the doctoräi Eechelen Museum We plan to open a tower as part of that 10 year anniversary that too.
workshop
Participate in the workshop Prepare your own pot of mustardAlso See garden and plant exchange At Canopé easbl you can find new plants for your home or garden.
Youth hostel Medieval-themed DIY workshopAnd young people can also enjoy the elastic castle in the hostel's yard.
Created by Lucie Majerus Decoration and disguise accessories Inspired by the history and story of Pfaffenthal. You can see these works being made and use them to participate in photography.
Both afternoons will be hosted by the courtyard of Atelier Zeralda Sports and reading workshop..Kids can also head to "Fousbad" and find ways to do difficult tasks Carry waterAnd test their skills with a spray gun.
On Sunday Geocaching With family Urban sketcher It helps visitors to capture the impression of the district in the drawings (providing materials).
Music and performance
Probably the most iconic part of the district Vauban Towers..short projection It tells the story of the tower and comes to the mind of its creator, the military strategist Vauban.There is also a screening of "D'Stoppander Kierch" that talks about emotions. Testimony of six draft evasion A person who hid in St. Matthew's Church during World War II.
Catch the performance with The choir sang the clan Different from François Baldassarre Portuguese folk dance.. Join Paul Kayser Organ concert At St. Matthews Church on Saturday.
exhibition
<!–[if IE 9]>
<![endif]–>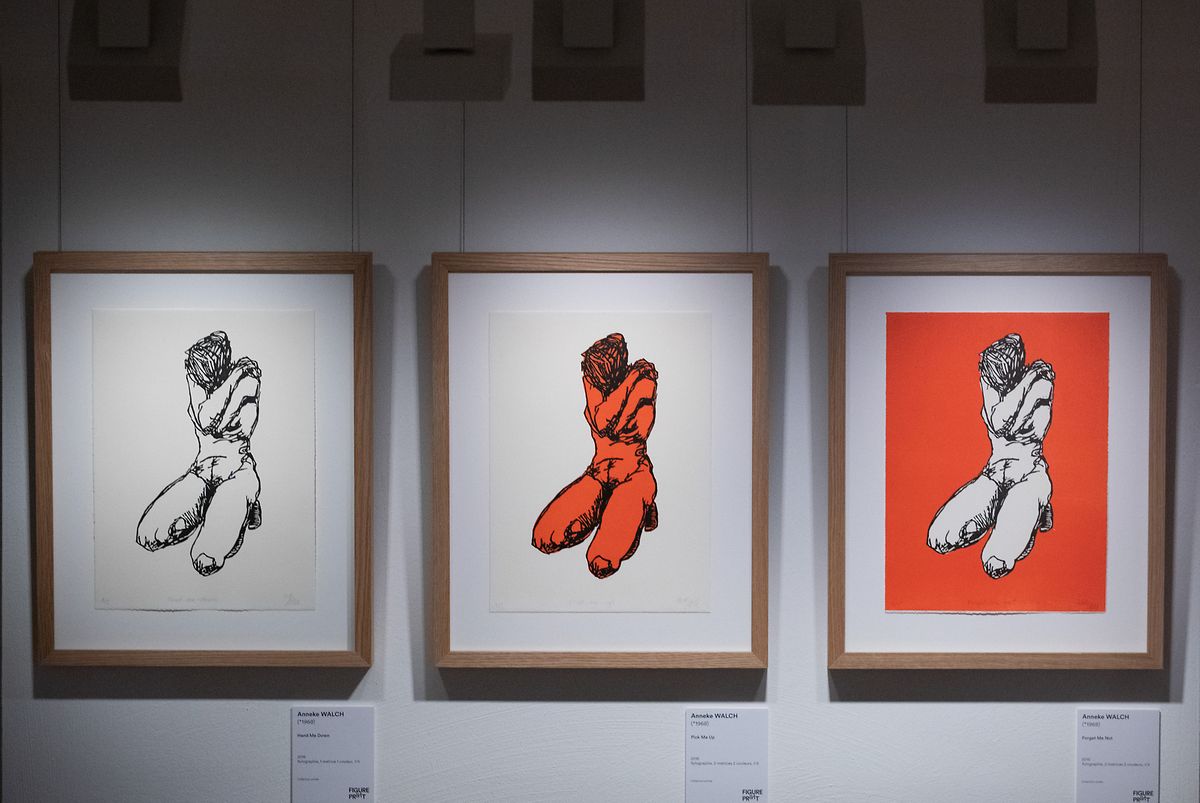 Anneke Walch: «Hand Me Down», «Pick Me Up», «Forgot Me Not».
Photo: Chris Caraba
Another name, one of the oldest methods of printing and layering images Relief printingThere will be an exhibition of woodblock prints and linocuts by artist Aneke Walch, as well as a small linocut workshop.
Äerd Lab Ceramic 3D printing We use different types of clay, including porcelain, stoneware and pottery, to design and manufacture locally in the area.
Even if you don't have space on your time travel tour Historical photography To know what happened over 100 years ago
For more information
Find out more about the Urban History Festival, including the timing and location of all events. here..
---
New to the Luxembourg Times Download the mobile app here! Deliver the Luxembourg Times to your inbox twice daily.Sign up for our free newsletter here..
http://www.luxtimes.lu/en/community-and-lword/time-travel-to-pfaffenthal-in-1867-62a751a1de135b92361d53b5 Time travel to Pfaffenthal in 1867