Europe
Tromso hosts 'Sami House' community center
After 30 years of debate, a Sami house is finally established in Tromso, Norway's largest city.
The preservation and development of Sami culture in northern Norway has taken a big step with the unveiling of a new community center in Tromso. The city of Tromso, the county of Troms-of-Finnmark and the Sámi parliament worked together to implement the project.
The Sami house becomes a Sami community center and meeting place. According to the project team, it will contribute to "the creation and operation of a public arts and culture arena with a distinct Sami profile".
Improving Sami culture in Tromso
The news means that the two largest cities in northern Norway will implement major Sami-related projects in the coming years. The Sami House project in Tromso follows Bodo's decision to spotlight Sami culture throughout their annual programme. European Capital of Culture 2024.
Among other goals, the Sami House helps ensure that the Sami culture and language are experienced, developed and passed on to future generations.
Tromso is Norway's most populated municipality on the electoral rolls of the Sámi parliament. Still, a Sámi house was established in Oslo. Norwegian capital2003.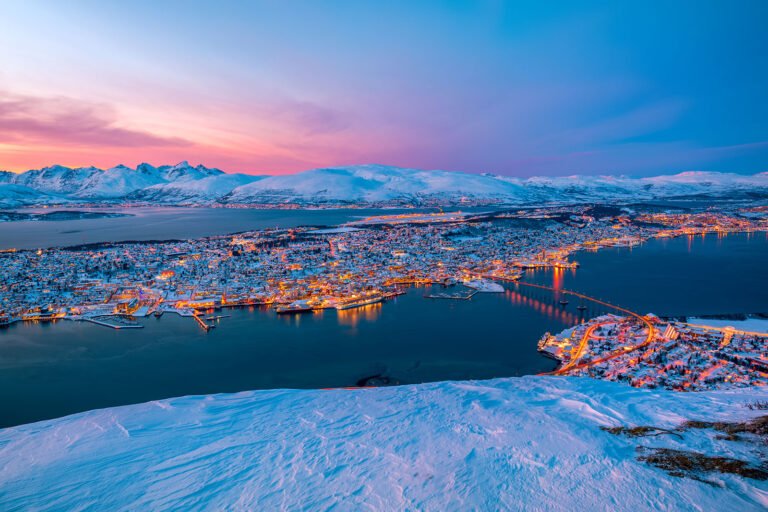 Tromsø hosts every winter Sami weekSámi culture is very prominent in Tromsø during the week-long annual festival held in connection with Sámi National Day. Various cultural events such as art exhibitions, lectures, and concerts are actively held.
"This is a historic milestone for the Municipality of Tromso. says so.
"And as the capital of the Arctic, Tromso must of course have a Sámi home," he continued, emphasizing the importance of the project beyond municipalities.
Important for all of Northern Norway
"The counties of Troms and Finnmark want to participate in promoting Sami meeting houses, which are needed in the largest cities in northern Norway. , inheritance is important," said Troms of Finnmark county chairman Christina Twergsen.
"Establishing the House of the Sámi in Tromso is a tangible instrument of our cooperation agreement with the Sámi Council, which we are now breathing life into, and we would like to thank the Sámi Council and the Mayor. This makes me very happy and I look forward to continuing," she continued.
President Silje Karine Muotka Sami parliament, was also a strong supporter of the plan. Since 1989, Norwegian Sami people It was possible to elect parliamentary representatives devoted to the affairs of the Sami people, regardless of where they lived.
"I look forward to the day when the Tromsø Sámi enter their long-awaited Sámi home," Muotka said.
A proposal that is due to be approved by the City Council, County Council and the Sámi Council is to set up a company called . Romssa Sámi Viessu/Sámi House Tromso AS It will be jointly owned by three parties.
https://www.lifeinnorway.net/tromso-to-host-sami-house-community-centre/ Tromso hosts 'Sami House' community center