Middle East
Twenty4 is a big hit for Saudi National Day celebrations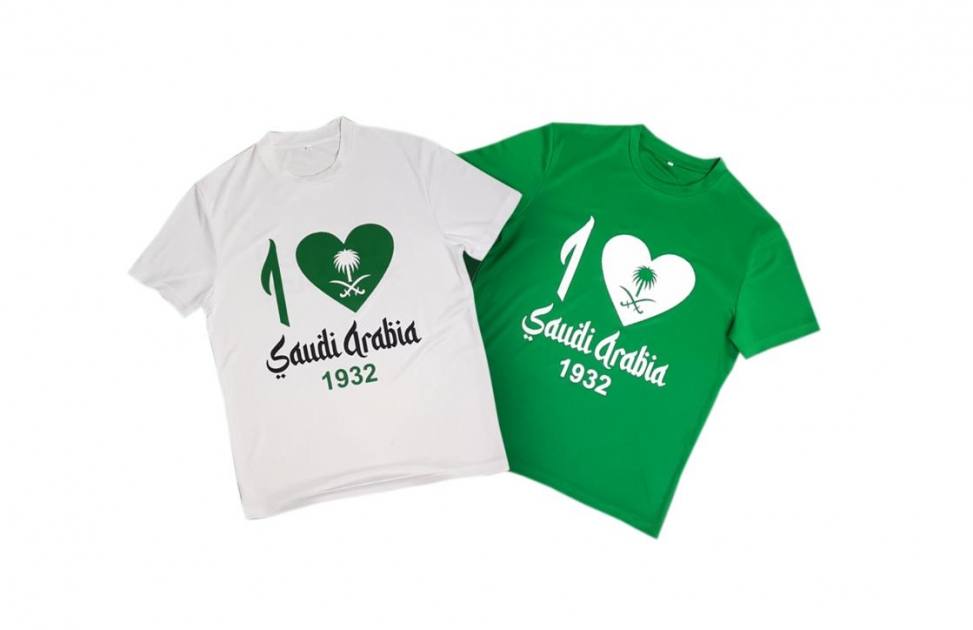 Twenty4In the weeks leading up to the 92nd Saudi National Day, GCC region's leading value fashion brand and subsidiary of BMA International has unveiled a thoughtful and ambitious initiative. In honor of the kingdom's founding year, Twenty4 has aptly announced his 19.32% flat rate discount on select fashion and footwear products.
Harnessing the heat of nationalism, Twenty4 You will also receive a complimentary "I Love KSA" T-shirt with a thoughtfully designed design. The flat 19.32% and T-shirt giveaway will begin on August 28th and will run for two weeks at all KSA stores. Shoppers can also pick up a variety of KSA National Day-themed apparel while supplies last.
"As a brand from the Kingdom, Twenty4 takes great pride in celebrating National Day. Every year until September 23rd, we celebrate glitz and splendor at our Twenty4 outlets. We wanted to go one step further by giving away a free t-shirt that can express your patriotism in a fashionable way. Twenty4.
The "I Love KSA" T-shirt is green and white with a contrasting print of the Saudi coat of arms (a palm tree and two silver-handled swords) depicting the unity of the different kingdoms. available in the colors of Etched in an Arabic font, the bottom of the shirt has the words '1932' and 'Saudi Arabia' representing the year of reunification. A high quality premium printed cotton shirt valued at 59 riyal will be provided free with any purchase of 200 riyal value.
"Slogan t-shirts and merchandise hold a special place in popular culture. With National Day in mind, it was the right time to inject patriotism into the mix. Inspired by the palm tree and crossed swords that symbolize the Twenty4, as a value-centric brand that strives to stay in line with the socio-cultural evolution of the kingdom, Twenty4 offers shoppers a sense of patriotism in the form of high-quality merchandise. We are proud to provide a means of expression in ," added Mushtaq Jaffar.
Consistent with Mushtaq's words is Twenty4's 'glocal' offering, a balance of global fast fashion and Middle Eastern sensibilities. Value fashion brands have also recently entered the premium apparel segment, launching year-round collections at affordable prices, making them more accessible to the general public. This was followed by another year-round collection of 'recycled'. This collection, as the name suggests, is made from recycled cotton sourced from repurposed production scraps and post-consumer fabrics. Recycle was designed to cater to the Kingdom's growing eco-conscious consumer base.
Following the recent expansion of Twenty4 It now boasts over 40 stores in the GCC region and 34 stores in KSA alone. All of which are strategically placed to increase customer accessibility to your brand. This customer-centric approach has led the brand to launch his WhatsApp shopping in Kuwait, Bahrain and the UAE.
For more information, click to browse Twenty4's collection. here.
About Twenty4:
Twenty4, part of BMA International Group, was founded in 2013 to offer unmatched quality and value in contemporary fast fashion by keeping up with the latest trends and tailoring to meet unique customer needs. I was. As a result, Twenty4 now employs an average of 20,000 unique designs per season, employs over 1,500 professionals, serves 3.6 million customers annually, and has 40 locations in KSA, UAE, Bahrain and Kuwait. We are expanding our store. Carving a unique niche at the intersection of conservative fit and modern flair, Twenty4 continues to drive affordability, inclusivity and diversity in fashion, making the shopping experience something exciting everywhere. The adventure awaits.
http://www.eyeofriyadh.com/news/details/twenty4-is-going-big-on-saudi-national-day-celebrations Twenty4 is a big hit for Saudi National Day celebrations