Middle East
Twitter introduces greater control and personalization of the platform with Twitter Circles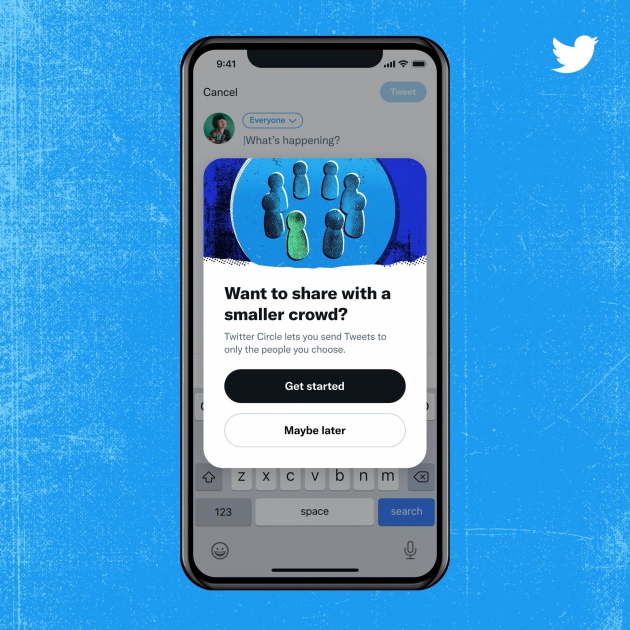 Today, Twitter launched Twitter Circles. This is a new way to share Tweets with everyone on the platform in small groups. Twitter Circles give you the flexibility to choose who can see and engage with your content for each Tweet. This means they can have more intimate conversations and build closer relationships with smaller crowds.
The beta was tested in a small feedback group in May, allowing users to create personalized tools to adjust how, when and with whom people engage. Starting today, the feature will be available on his iOS, Android, and Twitter.com worldwide.
Circle selection
Before you post your Tweet, you'll be given the option to share it with your circles or your full follower list. You can add up to 150 people to your circle. This list can change at any time and no one will be notified of any changes.
Tweets sent to your circle will have a green badge underneath. These tweets can only be seen by selected people within your circle and cannot be retweeted or shared.additionAll replies to Circle Tweets are private, even if a user's account is public. More information about creating Twitter circles is availablehere.
Personalizing Your Twitter Experience
We want everyone on Twitter to have the choice, control, tools and transparency to participate in conversations how and when they want. Twitter Circle is another step in that direction.
Giving users the option to share their thoughts with a select group of followers makes your Tweets more accessible. This is true for brands just starting out on Twitter and users with millions of followers. Since we started testing this feature, people have shared how it has helped them personalize their Twitter experience.
Tweet and express yourself more comfortably
Eliminate the need for alternate or secondary accounts
Share content with your close friend group
Avoid switching between protected and public account settings
Results from the Twitter Circle Test include:
Increase in overall tweets (both inside and outside the circle)

Increased tweet engagement rate for circle tweets (likes and replies)
We are also committed to incorporating feedback from trusted partners and online safety experts, including the Twitter Trust & Safety Council, into the products and features we build. These groups regularly emphasize the importance of online customization tools that allow people to freely express themselves online.
what's next
For those who want to give Twitter Circles a try, you can now create your first Circle Tweet here. We will continue to monitor the functionality of Twitter Circles and look for ways to improve them.
However, because everyone has different tastes, we will continue to roll out features and tools that allow you to use Twitter on your own terms. Follow @TwitterSafety for updates on the platform's work to make our services safer for everyone.


http://www.eyeofriyadh.com/news/details/twitter-introduces-greater-control-and-personalisation-of-the-platform-with-twitter-circle Twitter introduces greater control and personalization of the platform with Twitter Circles