Europe
Two people arrested in Germany on suspicion of an explosion in Switzerland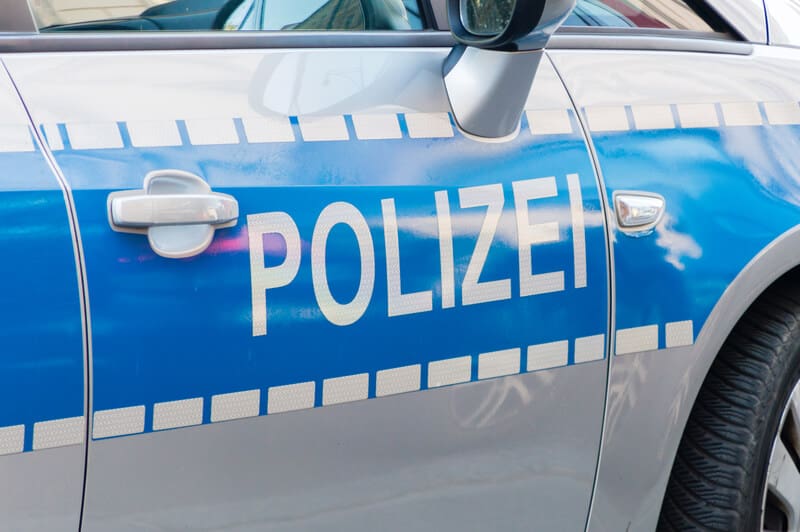 Two Swiss citizens were arrested in Germany after German authorities strongly suspected they wanted to buy explosives to attack a large Swiss town, according to the RTS.
The suspicious plan included two Swiss citizens buying explosives in Stuttgart for a crime planned in a large Swiss town. Announcement of police and prosecutors in Baden-Württemberg, GermanyIncludes the city of Stuttgart. The announcement added that there was no indication of the political motivation for the planned attack.
The Swiss Federal Police Agency (Fedpol) has confirmed that it is aware of the arrest and is working closely with the Baden-Württemberg state authorities on this matter, along with the Swiss Attorney's Office.
Two men (24 and 26) appeared before the judge on Tuesday after being arrested on Monday. They were provisionally detained.
The pair has been under investigation since early June, after leaving evidence that they want to buy explosives on the dark web. The dark web is part of the worldwide web that connects private computers using specific software. It is not indexed by regular search engines and is highly anonymous.
André Duvillard, head of the Swiss Security Network (SSN), told the RTS that the fight against crime and terrorism requires international cooperation. These arrests show the perfect function of cross-border cooperation. In addition, Duvillard said Switzerland is always at high risk. Since the Federal Council adopted a counterterrorism strategy, he said the problem was not whether Switzerland would be hit, but when it would be hit.
More about this:
RTS article (In French) – – Take the 5 minute French test now
Follow us for stories like this in Switzerland Facebook When twitter..
Related article
(function(d, s, id) {
var js, fjs = d.getElementsByTagName(s)[0];
if (d.getElementById(id)) return;
js = d.createElement(s); js.id = id;
js.src = "//connect.facebook.net/en_US/sdk.js#xfbml=1&version=v2.7&appId=262021644198088";
fjs.parentNode.insertBefore(js, fjs);
}(document, 'script', 'facebook-jssdk'));
window.fbAsyncInit = function() {
FB.init({
appId : '262021644198088',
xfbml : true,
version : 'v2.7'
});
};
(function(d, s, id){
var js, fjs = d.getElementsByTagName(s)[0];
if (d.getElementById(id)) {return;}
js = d.createElement(s); js.id = id;
js.src = "https://connect.facebook.net/en_US/sdk.js";
fjs.parentNode.insertBefore(js, fjs);
}(document, 'script', 'facebook-jssdk'));
(function(d, s, id) {
var js, fjs = d.getElementsByTagName(s)[0];
if (d.getElementById(id)) return;
js = d.createElement(s);
js.id = id;
js.src = "//connect.facebook.net/en_US/sdk.js#xfbml=1&version=v2.5″;
fjs.parentNode.insertBefore(js, fjs);
}(document, 'script', 'facebook-jssdk'));
(function(d, s, id) { var js, fjs = d.getElementsByTagName(s)[0]; if (d.getElementById(id)) return; js = d.createElement(s); js.id = id; js.src="https://connect.facebook.net/en_US/sdk.js#xfbml=1&appId=249643311490&version=v2.3"; fjs.parentNode.insertBefore(js, fjs); }(document, 'script', 'facebook-jssdk'));
window.fbAsyncInit = function() {
FB.init({
appId : '169815293597021', /* 501004896902348 */
cookie : true,
xfbml : true,
version : 'v2.10'
});
FB.AppEvents.logPageView();
};
(function(d, s, id){
var js, fjs = d.getElementsByTagName(s)[0];
if (d.getElementById(id)) {return;}
js = d.createElement(s); js.id = id;
js.src = "https://connect.facebook.net/en_US/sdk.js";
fjs.parentNode.insertBefore(js, fjs);
}(document, 'script', 'facebook-jssdk'));
https://lenews.ch/2022/06/23/two-arrested-in-germany-for-suspected-bomb-attack-in-switzerland/ Two people arrested in Germany on suspicion of an explosion in Switzerland