Europe
Ukrainian refugees struggling to find housing in Switzerland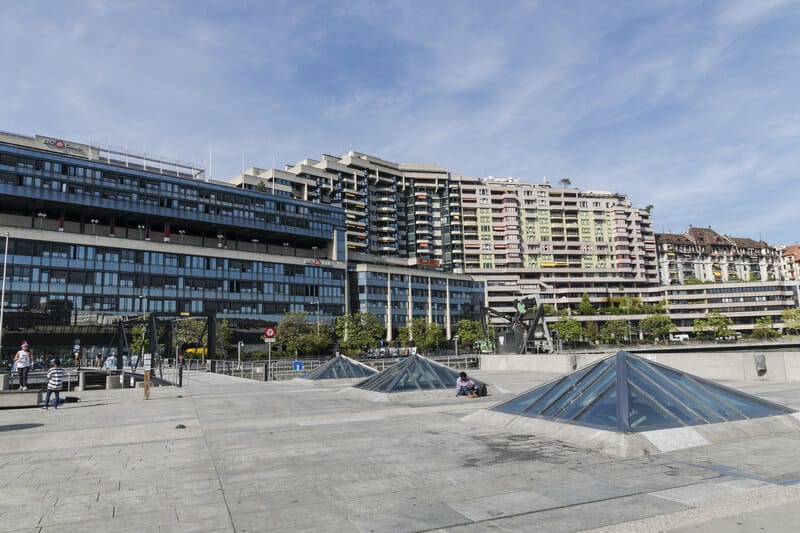 Many of the 60,000 Ukrainian refugees who arrived in Switzerland found accommodation in Swiss homes. More and more people are now seeking independent accommodation and face the same challenges faced by anyone else arriving in Switzerland. Vacant homes are rare and very expensive.
Net immigration to Switzerland in a typical year is about 50,000The number of Ukrainian refugees arriving this year could double that figure. Moreover, the vacancy rate in a congested canton like Geneva is around 0.5%. nationwide, 1.5% vacant house rate in 2021.
Many Swiss are also affected by the shortage and high price of accommodation in Switzerland. The country has one of the lowest home ownership rates in the world (he37.2% in 2020) and due to the high cost of living in their home country, a significant number of Swiss retire abroad. Popular destinations are France, Germany, Spain and Thailand. Many Swiss also choose to live across the border and commute to Switzerland for their livelihoods.
Against this backdrop, and the large number of refugees arriving in Switzerland from other parts of the world, Ukrainian refugees find it difficult to find a place to live when they leave the Swiss homes that welcomed them. That's not surprising.
A mother of a son from Ukraine told RTS that when she visited her apartment recently, 15 to 20 people were just looking at them. The rental agency demanded payslips for the last three months and she demanded a deposit of more than CHF 3,000, but I had no salary, only a subsidy, her mother said. .
Refugees are sometimes rejected by rental agents because of their weak financial situation. Agencies remind them that they are only intermediaries. The landlord ultimately decides who to rent to, preferring who is most likely to be able to pay the rent.
If housing is difficult to obtain, the government will subsidize housing. In Geneva, subsidized accommodation is only available to those who have lived in the canton for her four years, so recent arrivals are not eligible.
Those unable to find accommodation will be accommodated at the Palexpo Convention Center. The state is also looking to refurbish commercial spaces to create places for people to gather.
The way refugees are assigned to states adds further complexity to the challenge of finding accommodation. Refugees are officially sent to a specific canton and have to stay there. This is a disadvantage for those who land in areas with few empty houses, such as Basel, Zurich and Lake Geneva.
detail:
RTS articles (in French) – Take the 5 minute French test now
For more stories like this in Switzerland, follow us Facebook When twitter.
Related article


https://lenews.ch/2022/08/12/ukrainian-refugees-struggling-to-find-accommodation-in-switzerland/ Ukrainian refugees struggling to find housing in Switzerland