Middle East
United Arab Emirates Hosts High-Level Conference on Revised Djibouti Code of Conduct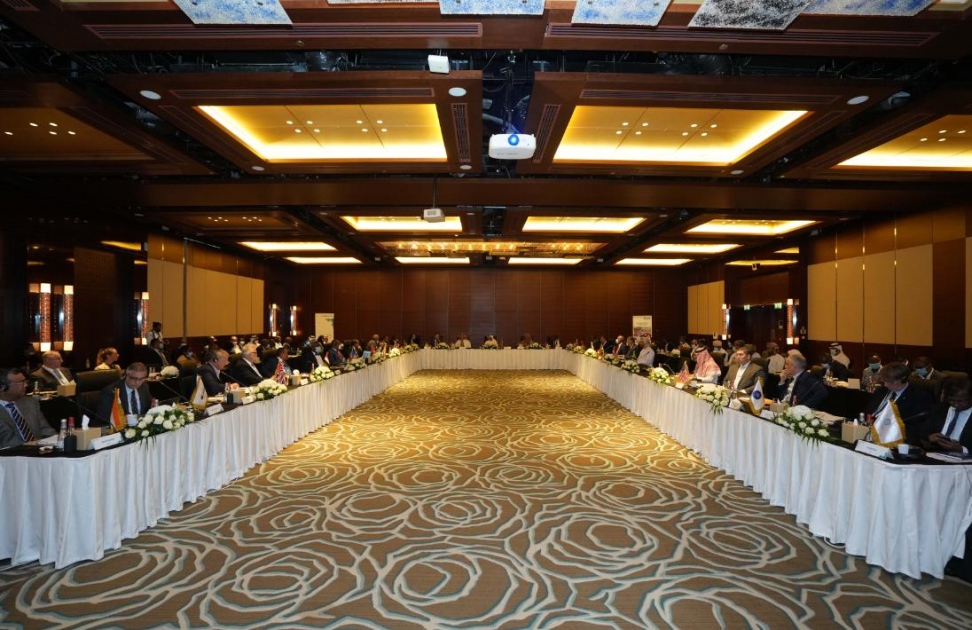 The United Arab Emirates is in line with the West Indian Ocean and the Gulf of Aden region, in line with its commitment to support the safety and security of the maritime industry.
The workshop was held from June 28th to 30th, 2022 at the InterContinental Festival City Hotel in Dubai, attended by Minister of Energy Infrastructure Suhail Bin Mohammed Armazlowei.
The workshop was attended by approximately 80 staff, including ministers representing 17 countries. Representatives of the "Friends of DCoC", including international organizations, and countries such as France and the United States also attended.
The latest amendments to the Djibouti Code of Conduct were adopted by countries in the Western Indian Ocean and the Gulf of Aden region at the 2017 Jeddah Conference.
Developed from an early version of DCoC, Jeddah Amendment addresses a variety of illegal activities, including piracy, arms trafficking, drug trafficking, wildlife trafficking, illegal oil refueling, crude oil theft, and human trafficking. It is intended for the measures of. , Trafficking, and illegal dumping of toxic waste in local and international waters.
Regarding this important meeting, Hassan Mohammed Juma al-Mansuuri, Deputy Secretary of Infrastructure and Transport of the Ministry of Energy and Infrastructure, said: Every year, 25,000 commercial vessels call at the UAE port, serving as a gate to the entire region. Ocean security is an important factor in sustaining economic growth. Without it, the countries of the region face major challenges. The UAE is to enhance our maritime safety and curb all forms of illegal activity. We devote our maritime capabilities, resources and expertise to ensure that the area is free from criminal activity and abuse against humans, the environment and wildlife. "
The Jeddah Amendment has been signed by 17 countries. These are United Arab Emirates, Saudi Arabia, Oman, Jordan, Yemen, Comoros, Djibouti, Ethiopia, Kenya, Madagascar, Maldives, Mauritius, Mozambique, Seychelles, Somalia, South Africa and Tanzania.
Sheikh Nacelle Alkasimi, Assistant Secretary of Infrastructure and Transport Regulations, Ministry of Energy and Infrastructure, United Arab Emirates, said: Ocean security from a comprehensive perspective. "
The revised DCoC high-level meeting approved four major resolutions. These include a roadmap for activating an information sharing network for maritime security between signatories and partners. Adopt a capacity-building matrix to build capacity in the region, meet the needs of Member States, and identify potential donor roles. Arrange a trust fund to build local capacity. Discuss ways to enhance partner support for the community to increase the level of safety of the local maritime routes.
Members also elected a new steering committee to follow up on the implementation of DCoC resolutions and initiatives.
http://www.eyeofriyadh.com/news/details/uae-hosts-high-level-meeting-of-amended-djibouti-code-of-conduct United Arab Emirates Hosts High-Level Conference on Revised Djibouti Code of Conduct