Asia
US-ASEAN Business Council praises Indonesia's COVID-19 response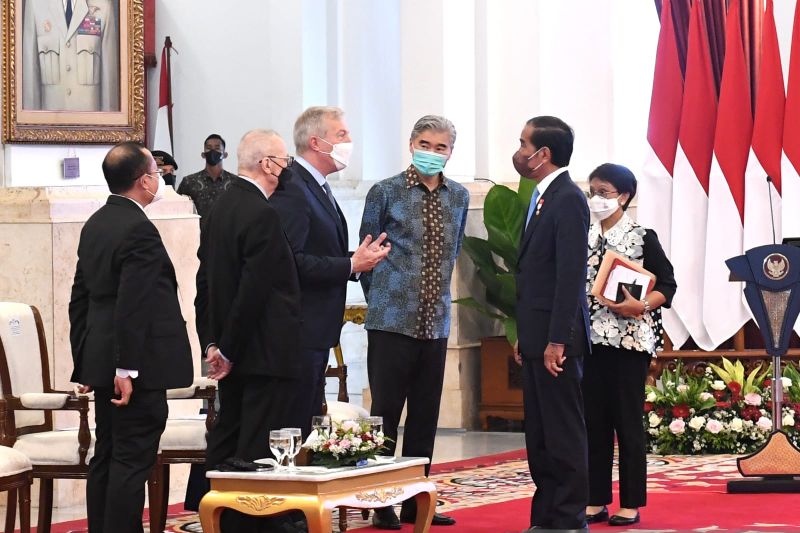 In general, they thanked President Jokowi for his leadership in dealing with the COVID-19 pandemic.
JAKARTA (Antara) – A delegation from the US-ASEAN Business Council praised President Joko Widodo's successful response to the COVID-19 pandemic at a meeting held at a palace in Jakarta on Wednesday. .
Investment Minister and Head of the Investment Coordination Board (BKPM), Barril Lahadalia, who accompanied the president to the meeting, said: "Generally, they appreciate President Jokowi's leadership in dealing with the COVID-19 pandemic. ," he said.
The delegation also thanked the Government of Indonesia for supporting ease of doing business. Businesses are continuing despite global uncertainty due to the pandemic, the minister said in a written statement released by the State Palace.
"This is evident from our economy, which grew by 5.4%, and inflation, which was below 5% (year-on-year in July 2022). I applaud the president's leadership," he added.
During the meeting, President Jokowi called on the delegation to invest in green energy and industrial projects that are in the spotlight of the Indonesian government. Additionally, he urged them to invest in other sectors, including the health and digital sectors, he said.
Lajadaria said the meeting also discussed positive steps taken by the government in the event of technical problems on the ground.
Jokowi told the delegation that the Indonesian government will take comprehensive measures to maintain better investment conditions in the country.
He also praised the increasing US investment in Indonesia.
"According to our data,[the US]ranks fourth[in terms of investment in Indonesia]after China," he noted.
related news: President Jokowi Hosts US-ASEAN Business Conference
related news: Minister asks US-ABC delegation to boost tourism in Indonesia
https://en.antaranews.com/news/246205/us-asean-business-council-praises-indonesias-covid-19-handling US-ASEAN Business Council praises Indonesia's COVID-19 response