Asia
US Navy says Iran seized, later released US drone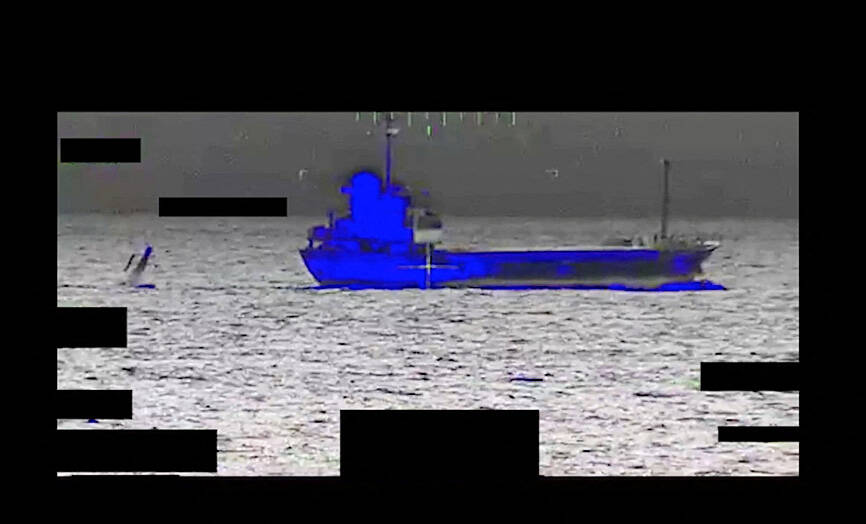 Face off:


U.S. warships and helicopters drove off an Iranian ship that towed U.S. drones operating in the high seas of the Persian Gulf, according to the 5th Fleet.
AP, Dubai, United Arab Emirates
Iran's Islamic Revolutionary Guard Corps seized a US maritime drone in the Persian Gulf and attempted to tow it, but only released the unmanned vessel when US Navy warships and helicopters approached, US officials said on Tuesday.
It was the first time Iran had targeted a new drone task force of the US Navy's 5th Fleet, which is based in the Middle East.
The interception ended without incident, but tensions between Washington and Tehran remain high as negotiations over a battered nuclear deal between the Islamic Republic and world powers falter.
Iran's Shahid Bazir warship connected lines to the Sail Drone Explorer in the heart of the Persian Gulf in international waters late Monday night, 5th Fleet spokesman Commander Tim Hawkins said.
The vessel then began towing a Saildrone Explorer equipped with cameras, radar and sensors for remote monitoring of the ocean, Hawkins said.
USS Thunderbolt, Coast Guard boats, and MH-60 Seahawk helicopters moved to pursue the Guard vessel.
Hawkins said the U.S. Navy called Shahid Bazia over the radio and confirmed that the drone was American.
"Our response made it clear that this is the property of the United States government, that it is operating on the high seas, and that it is willing to take action if necessary," he said.
Hawkins said the incident ended peacefully after about four hours.
A video released by the US Navy shows an Iranian ship chasing a Thunderbolt to tow a drone.
General Michael "Eric" Crilla, commander of the U.S. Army Central Command, praised the Thunderbolt crew's response.
"This incident once again demonstrates Iran's continued destabilization, illegal and unprofessional activities in the Middle East," he said in a statement.
Iran's semi-official Tasnim news agency, believed to be close to the Gard, claimed earlier yesterday that it had failed to provide evidence that the unmanned ships posed a danger to international shipping.
Tasnim said the Revolutionary Guard had released the ship, but said the US account was "a Hollywood story and not the truth."
Iran's delegation to the United Nations did not respond to a request for comment.
Comments are moderated. Please keep your comments relevant to the article. Statements containing abusive and obscene language, personal attacks of any kind or promotions will be removed and users will be banned.The final decision is at the discretion of Taipei Times.
https://www.taipeitimes.com/News/world/archives/2022/09/01/2003784571 US Navy says Iran seized, later released US drone