America
US praises PM Modi's remarks on Ukraine conflict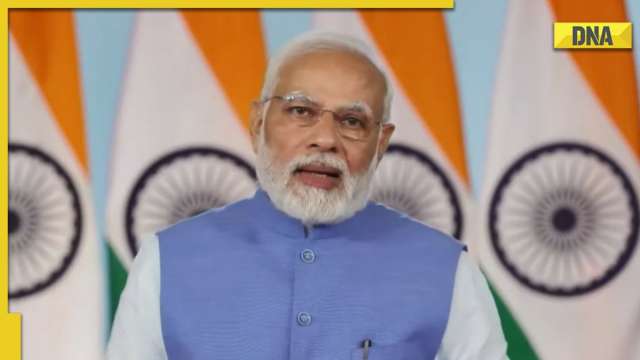 The United States on Tuesday echoed Prime Minister Narendra Modi's remarks on the Ukraine conflict, saying "this is not the time for war". "We couldn't agree more," said Secretary of State Antony Brinken, citing comments made during a meeting with Foreign Minister S Jaishankar.
"I really want to stress what Prime Minister Modi said. I think he basically captured what this moment is like anyone I've heard. This is not an era, it's a time of war. , we couldn't agree… more," said Blinken.
Since the beginning of the Ukraine conflict, Modi has consistently called for an end to hostilities and a return to dialogue and diplomacy to find solutions. He also suggested that there should be direct talks between the Russian and Ukrainian presidents.
Jaishankar is in the US for bilateral talks with several cabinet ministers, including his counterpart Blinken. At a press conference after the meeting, Jaishankar said the two sides had discussed cooperating in multilateral and multilateral formats.
"We must confront radicalization, extremism and fundamentalism," Jaishankar said at a joint press conference with his US counterparts.
Earlier in the day, Secretary of Defense Jaishankar and Secretary of Defense Lloyd Austin discussed new opportunities for bilateral defense industry cooperation. The Pentagon said it would strengthen New Delhi's contribution as a regional security provider.
Pointing to China's position in the Indo-Pacific region, Jaishankar said, "I share with you that the world situation this year has become much more difficult due to various reasons, especially the Indo-Pacific region."
Relations between India and China have soured following Chinese military incursions in eastern Ladakh in May 2020, leading to a long-running military confrontation that has yet to be resolved.
As a bystander at last week's 77th session of the UN General Assembly, Quad said that amidst China's increasingly coercive behavior in the Indo-Pacific region, any unilateral effort to change the status quo or escalate tensions in the Indo-Pacific region should be considered. strongly opposed to such action.
https://www.dnaindia.com/world/report-we-couldn-t-agree-more-united-states-reiterates-pm-modi-s-remark-on-ukraine-conflict-2988502 US praises PM Modi's remarks on Ukraine conflict