America
US President Joe Biden tests negative for COVID-19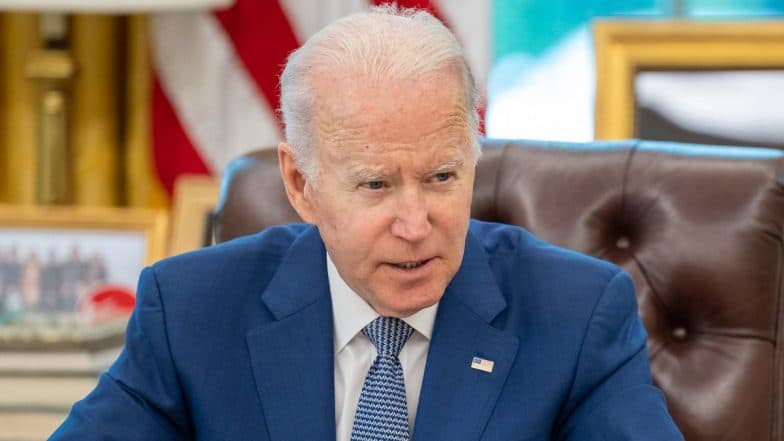 Washington, August 6: US President Joe Biden tested negative for coronavirus on Saturday (local time) and was infected again a week ago. The antigen test was negative."
But O'Connor said in a daily update on the president's health, Biden will remain in strict isolation. He added that there is. Mr. O'Connor said Mr. Biden "continues to be in very good shape." The White House announced that Joe Biden has tested positive for COVID-19.
Biden, 79, tested positive for COVID-19 on July 21 and had been in treatment for about a week. He tested positive again on July 31st. Biden posted the video to provide an update on his health shortly after doctors confirmed he had tested positive for COVID-19 again.
Biden shared a video on his Twitter handle and was seen standing next to his dog Commander. "I tested positive this morning. I will be working from home over the next few days."
"And I feel good and all is well. But the commander and I have a little work to do," the US president added. Kevin O'Connor said in a letter to White House press secretary Carine Jean-Pierre that the president tested positive for COVID-19 again after testing negative several times. He pointed out that it represents the positivity of "rebound".
"After negative tests on Tuesday evening, Wednesday morning, Thursday morning and Friday morning, the president tested positive for an antigen late Saturday morning," the letter read.
Biden's personal physician said recovery in COVID-19 positivity rates was observed in a small percentage of patients treated with PAXLOVID. However, Biden has not experienced a recurrence of symptoms and is feeling very well, so he does not need to start treatment.
(This is an unedited article auto-generated from a syndicated news feed. LatestLY staff may not have changed or edited the content body)


https://www.latestly.com/agency-news/world-news-us-president-biden-tests-negative-for-covid-19-4051149.html US President Joe Biden tests negative for COVID-19