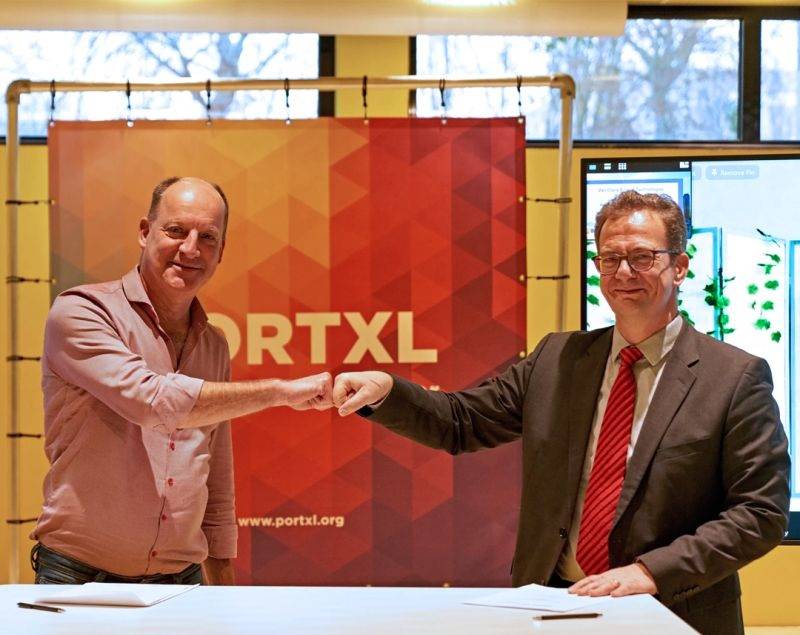 Dutch dredging, marine and offshore services company Van Oord said it has signed a partnership agreement with two start-ups, LexX and Heliorec, scouted through the innovation platform PortXL. The signing ceremony was held during the shakedown event on December 2nd to commemorate the end of this year's PortXL program.
Van Oord is one of the founders of PortXL and the main sponsor of the PortXL program for the sixth consecutive year. The Port and Shipping Accelerator Platform is one way Van Oord is driving innovation in the global maritime industry. This year, the company focused on two innovation themes: sustainability and digitalization.
Startup Heliorec is designing a floating solar power plant. In collaboration with Van Oord, we will investigate the use of floating solar to power charging stations, ultimately aimed at charging Van Oord's electric unmanned survey vessels.
Australian startup LexX offers digital intelligence for optimized maintenance. Under an agreement with Van Oord, the research department will develop tools to improve employee access to more relevant, up-to-date data and documents, and to increase productivity and security around the world.
Polina Vasilenko, CEO and Founder of Heliorec, said: Oord's world-class experts will implement the concept around the world and accelerate the decarbonization of the maritime sector. "
Jörg Liebe, LexX's Head of Sales in Europe, said: In addition, the PortXL program provided networking opportunities, access and support for the maritime industry's PortXL partner organizations, research organizations, and the vibrant Rotterdam ecosystem.
PortXL is an inter-company maritime incubator focused on creating tangible business value for maritime start-ups that are serious about building their business. Van Oord provides powerful guidance to help them prepare their ideas for the market.
"In addition to knowledge sharing and business opportunities, PortXL offers innovative ideas to support businesses outside of normal day-to-day operations," said siad, Van Oord's R & D and Innovation Manager. Daan Baljet said.
https://www.oedigital.com/news/493126-van-oord-partners-with-two-start-ups Van Oord partners with two start-ups