Europe
Veteran Russian rock star fined for on-stage war criticism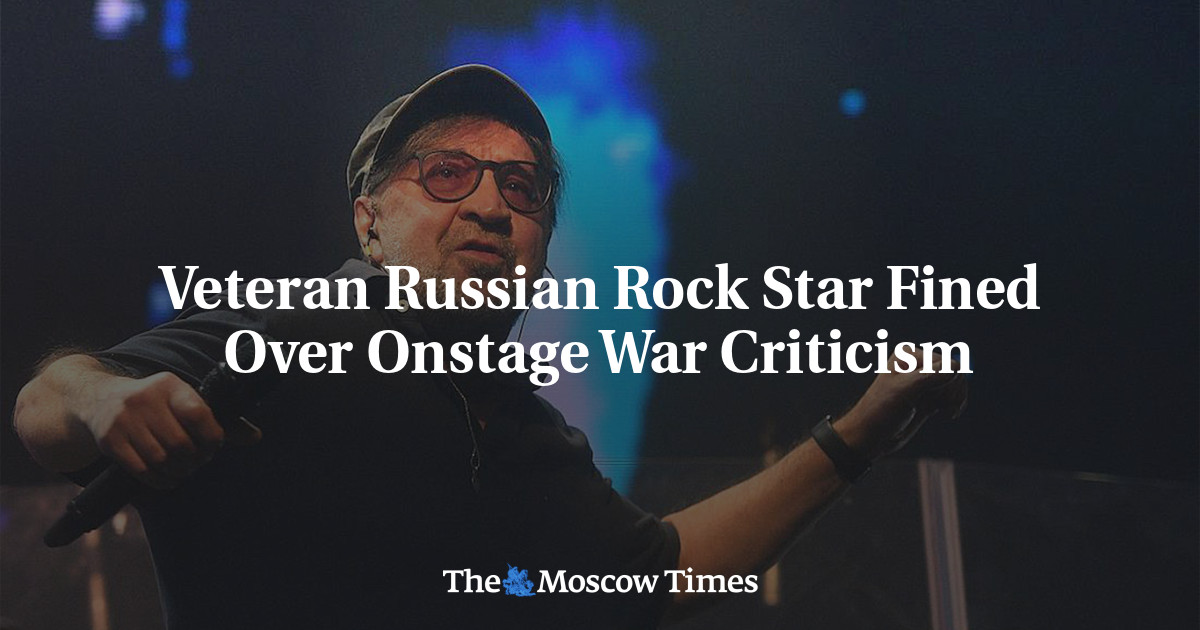 A court in Russia's republic of Bashkortostan on Tuesday fined a veteran rock star for making an anti-war speech at a concert earlier this year.
Yuri Shevchuk, the legendary frontman of rock band DDT, spoke out against the Russian invasion of Ukraine at the band's concert in his hometown of Ufa in May.
"My friends, the Motherland is not the president's ass who has to drool and kiss all the time. The Motherland is the poor Babushka who sells potatoes at the train station," Shevchuk told an audience of 8,000 fans. video of speech.
Shevchuk, 65, was charged with "disrespecting" the Russian military and ordered to pay a fine of 50,000 rubles ($815), said lawyer Pavel Chikov, head of the Agora Human Rights Group. Said in a telegram post.
The musician was questioned by police after a concert in May. Despite his potential arrest fears, he was later released.
Shevchuk did not appear in person at Tuesday's hearing, so attorney Alexander Peredoruk delivered his closing statement to the court.
"I, Yuri Shevchuk, have opposed wars in all countries at all times. I have opposed wars in Vietnam, Afghanistan, Yugoslavia, Chechnya, Abkhazia, Georgia and Ossetia. [Nagorno] Karabakh, Iraq and more," the musician said in a statement. It was published by Chikov.
Shevchuk said his statements at past concerts and the popular DDT song "Don't Shoot" further reflected his stance and that all disputes should be resolved "through diplomatic means". said he believed.
"I am also against the eight-year-old war in Donbass and the current special military operation in Ukraine," Shevchuk added.
Shevchuk is well known in Russia and abroad for his anti-Kremlin voice. support Anti-Kremlin activist group Pussy Riot oppose to Russia's annexation of Crimea.
https://www.themoscowtimes.com/2022/08/16/veteran-russian-rock-star-fined-over-onstage-war-criticism-a78585 Veteran Russian rock star fined for on-stage war criticism