Asia
Vietnam sends a powerful delegation of 155 people to the 11th ASEAN Paragame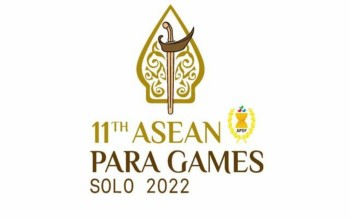 Hanoi, July 4 (Bernama)-According to the National Sports Agency, the Vietnam delegation to the 11th ASEAN Paragame will consist of 155 members, including 122 athletes.
According to the Vietnam News Agency (VNA), the 11th ASEAN Paragame will be held in Indonesia from July 26th to August 7th in 14 sports.
Vietnam competes in eight sports: athletics, swimming, powerlifting, badminton, table tennis, chess, judo and archery.
The government is determined that Vietnamese athletes are in full preparation and will achieve the best possible results for the 4th Asian Paralympics and the Paris 2024 Paralympics in Hangzhou, China this year. He said he was.
They will also have the opportunity to learn from other Southeast Asian countries and strengthen solidarity, it said.
-Bernama
---
Bernama is a reliable source of reliable, real-time, comprehensive and accurate news for both the general public and the media.Our news is published at www.bernama.com BERNAMA TV on: Astro Channel 502, unifi TV Channel 631, MYTV Channel 121 IFLIX; Bernama Radio is FM93. It is broadcast locally at 9.

Follow us on social media:
Facebook : @bernamaofficial, @bernamatv, @bernamaradio
twitter : @ bernama.com, @BernamaTV, @bernamaradio
Instagram : @bernamaofficial, @bernamatvofficial, @bernamaradioofficial
Ticktaku: @bernamaofficial
http://www.bernama.com/en/news.php?id=2097061 Vietnam sends a powerful delegation of 155 people to the 11th ASEAN Paragame